Christmas In Wimauma
By Paula Lickfeldt
Event planners promised "all the fixins' and trimmings, arts, crafts, homemade goods, and so much more…" and they delivered. Vendors were inside and outside the building offering every holiday item imaginable. This was a free event for the entire family.
Angelite Bragg from Kittie Corral, was the event planner.  She said that she hoped this would be the first of many. They will start planning next year's event in January and hope to have it in November with arts and crafts for Thanksgiving, Christmas, and New Year.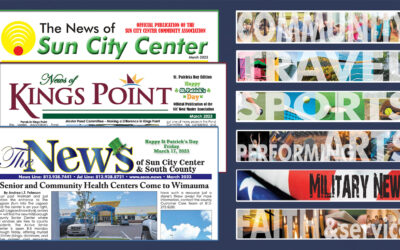 In this issue… Check out FunFest on March 11 and Sun 'n Fun on March 28, find out about the latest scams on March 9, stroll the Bluebird Trail, thank Claudia Hinson for years of outstanding service to the community, learn about Seniors in...