Christmas In Wimauma
By Paula Lickfeldt
Event planners promised "all the fixins' and trimmings, arts, crafts, homemade goods, and so much more…" and they delivered. Vendors were inside and outside the building offering every holiday item imaginable. This was a free event for the entire family.
Angelite Bragg from Kittie Corral, was the event planner.  She said that she hoped this would be the first of many. They will start planning next year's event in January and hope to have it in November with arts and crafts for Thanksgiving, Christmas, and New Year.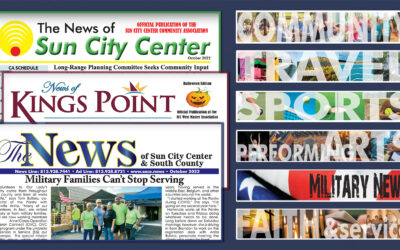 First and foremost, all of us at The News hope that all of you reading this came through Hurricane Ian healthy and safe. Our News team fared well, considering. A few trees and power lines down, loss of power, and the general inconveniences of temporarily...