Jazzmatazz, a jazz dance group in Sun City Center, will again be performing a brand-new routine for The Kings Point Follies to be held on Friday, April 5 at 7 p.m. and two shows on Saturday, April 6 at 1:30 p.m. and 7 p.m. Tickets are available at the Kings Point box office. 
Jazzmatazz choreographer, Diane LeFrancois, is directing as well as choreographing The Follies, which will make this year a show you won't want to miss. Diane brings years of stage experience to our community, and with her high energy and creative choreography, this year's show promises more fun and entertainment than ever before!
If you are interested in joining our dance group, and perhaps joining us on stage next year, call Cheri Didday, President, 727.687.3210 for information. Jazzmatazz can't wait to show you what we've been working on this year. Come to the show, anything can happen!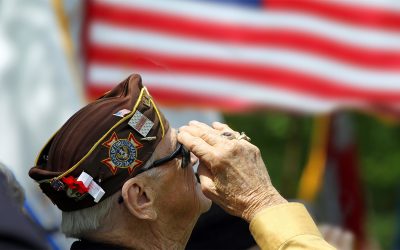 Saluting Our Veterans By E. Adam Porter, Editor, and the News Team This month, I asked our reporters to join me in the Editor's Corner to share about some of the veterans who have made a difference in their lives. If you are a veteran, thank you for your...