Dozens of staff children attended National Take Our Daughters and Sons to Work Day at South Bay Hospital recently. This annual event is an educational program in the United States and Canada where parents take their children to work with them for one day.
The children toured various departments in the hospital including Food & Nutrition, Laboratory, Materials Management, Plant Operations, Surgery, ED, Diagnostic Imaging, Outpatient Surgery, Pharmacy, Progressive Care Unit, Med/Surgery Unit, Telemetry Unit and Rehabilitation to learn about what their parents do every day in a healthcare environment.
Team members also helped lead them through some hands-on activities to focus their energy on learning tasks that help run a hospital and take care of patients. For more information about South Bay Hospital, please call 813-634-0496 or visit SouthBayHospital.com.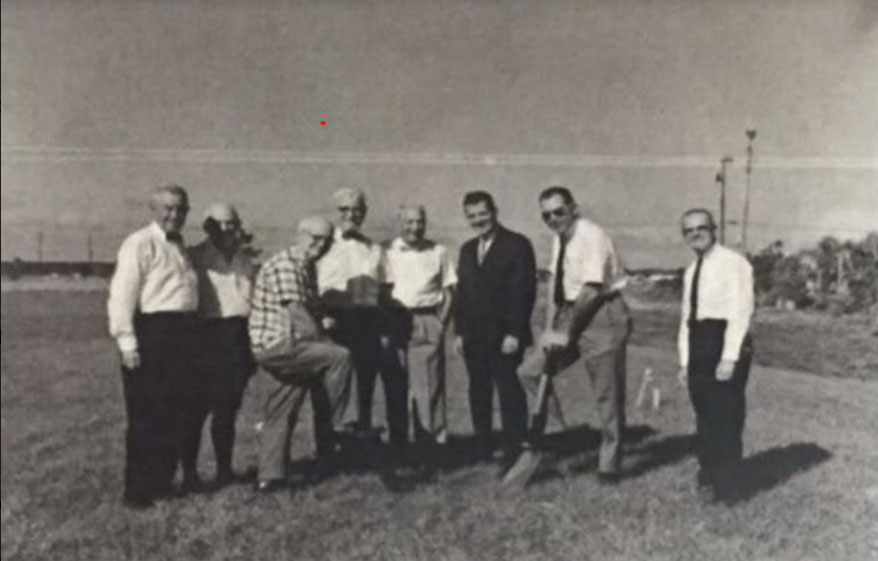 A Groundbreaking EventBy Cathy Meyerhoff, SCC History Society Though May 10, 1961 may not ring any bells with most local residents, it is important.  On that day ground was broken for the retirement community of Sun City Center. Nothing is recorded about...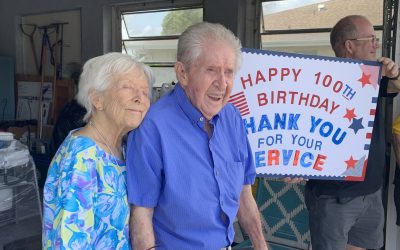 Elmer Mack Celebrates a CenturyBy Diane M. Loeffler Do you know a local resident who is one hundred or older? Twenty-two Sun City Center Community Association members have reached or surpassed that number with one born in 1914, one in 1915, two in 1917,...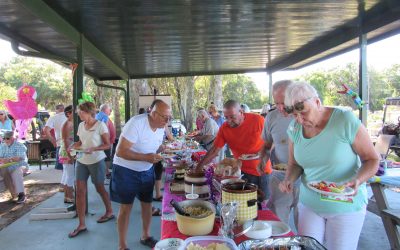 Kings Point Garden Club Celebrates Cinco de Mayo By Paula Lickfeldt The residents of Kings Point have had space near the back entrance, for garden plots since 1990.  The garden club has many members and boasts a lot of diversity in their membership. Kings...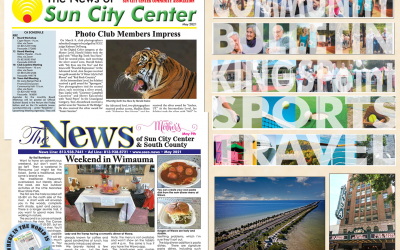 In this issue… The Photo Club members wow us once again, the SCCCA announces a very important Town Hall meeting; a local Club donates thousands for lifesaving equipment; we visit the reopened Tampa Theatre; make some local Family Connections;...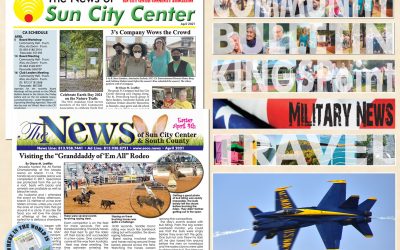 In this issue… Visit the Arcadia Rodeo, laugh and learn with Phoney Baloney, marvel at the blue Angels, enjoy Gazebo concerts, celebrate local volunteers, appreciate Andy Ledoux, take a Nature Break, join a grief support group, explore the...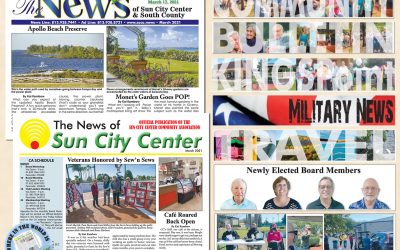 In this issue… Hear from the newly elected SCCCA Board Members, see who helped SCC residents get their COVID-19 vaccine, get away for the day at Apollo Beach Preserve, mark your calendars for a very special livestream theater event, enjoy a...
In this issue… Get to know the SCC Beautification Corporation, discover who won the SCC Photo Club's Best of the Best contest, get up to date on local infrastructure projects, stay on your toes with the Ballet Club, explore art and nature at...