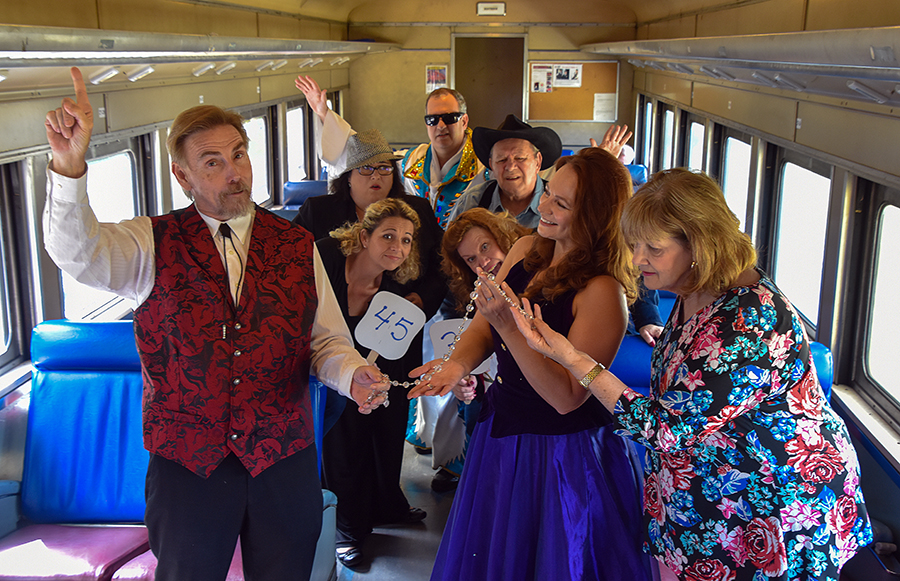 Play Detective on the Murder Mystery Train Ride
By Kai Rambow
If you love the detective genre, then taking the murder mystery train ride just might be the ticket for you. If you have anger issues, sorry, you can't participate in the murder.
During the first stage, on the train ride to Willow, the action gets underway. At Willow, a dinner is set up. After eating, you can guess the killer and motive. The big reveal will take place on the train ride back to Parrish.
The Parrish Playworks theater group is once again delivering the performance. A different murder mystery is selected each year, and the director has tailored the script. Rehearsals require forethought and practice, since the actors don't have a traditional stage, but perform right beside seated patrons.
So, for something different and close by, you might want to take the murder mystery train ride.  Murder Mystery Dinner Train rides take place on:  February 9, 16 and 23 at 2 p.m. and 6 p.m.; February 10, 17 and 24 at 2 p.m.; and February 8, 15, 22 and March 1 and 2 at 6 p.m.
Florida Railroad Museum
12210 83rd Street East
Parrish, FL
(941) 776-0906
www.frrm.org