Watch as Brother and Sister Bear experience a full year of glorious seasons. See a waterfall melt, meet a butterfly, chase an elusive fish, and skate on an icy pond. In this show, especially for the very young, children are invited to join the action with a small bag of props that help create magical moments.
Thursday, April 25, 2019, from 11 AM – 12 PM
SouthShore Library, Community Room 1 & 2
Limited to 50 children ages 3 to 7.
Presented by Creative Arts Theatre Company, the City of Tampa's professional theatre company for young audiences.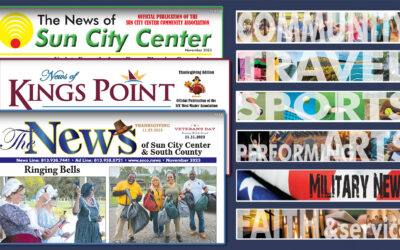 Discover what the Long Range Planning Committee is working on, find out how folks cruise around SCC, hear from the candidates for CA Board of Directors, ring bells with DAR, support local kids, laugh with the Pelican Players, travel to…