Watch as Brother and Sister Bear experience a full year of glorious seasons. See a waterfall melt, meet a butterfly, chase an elusive fish, and skate on an icy pond. In this show, especially for the very young, children are invited to join the action with a small bag of props that help create magical moments.
Thursday, April 25, 2019, from 11 AM – 12 PM
SouthShore Library, Community Room 1 & 2
Limited to 50 children ages 3 to 7.
Presented by Creative Arts Theatre Company, the City of Tampa's professional theatre company for young audiences.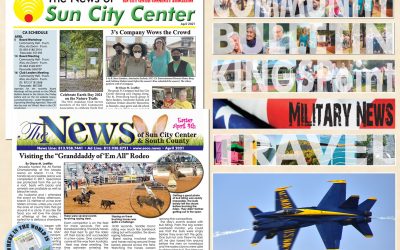 In this issue… Visit the Arcadia Rodeo, laugh and learn with Phoney Baloney, marvel at the blue Angels, enjoy Gazebo concerts, celebrate local volunteers, appreciate Andy Ledoux, take a Nature Break, join a grief support group, explore the...