Blossoms of Asia at Selby Gardens
By Kai Rambow
Stunningly beautiful with seemingly infinite varieties, orchids fascinate even people who don't pay much attention to flowers.  Selby Gardens does a tremendous job of creating thematic displays showcasing orchids.
Blossoms of Asia showcases Asian orchids in a Japanese inspired setting in the conservatory.  Note: The bamboo and many other materials were harvested on the grounds. The beauty of the flowers is intoxicating; the calming effect of the Zen-like landscape garden is relaxing. It's a wonderful, ascetic combination.
The Payne Mansion, once again, hosts part of the exhibition. Fabulously colored pages from old botanical reference guides are displayed.  Resplendent Japanese woodblock prints and paintings on vellum are also visually entrancing.  This should be of particular interest to any artists or craft enthusiasts.  Tip: Recommend catching a docent led tour in the mansion to learn more about the displays here.
Selby Gardens is a worthwhile destination and an especially rewarding one during their special themed displays. Blossoms of Asia runs until December 1.
Trip Tip: Mornings and weekdays should give you cooler temperatures and fewer people.  An early time will also give you the opportunity to revisit your favorite display before leaving.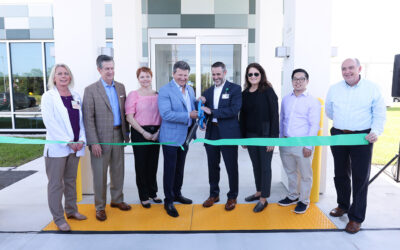 New Freestanding ER in SCC On May 11, Manatee Memorial Hospital debuted a new freestanding emergency room in our community: The ER at Sun City Center. The new ER, located in front of Walmart at 16504 S. U.S. 301, will expand access to emergency...