Chalk Festival: Art on the Street, Literally!
By Diane M. Loeffler
Florida loves to throw a party. There are festivals and expos somewhere in central Florida nearly every weekend. The Chalk Festival may well be one of the most visually pleasing of all them. This year's Chalk Festival theme was "The Chalk of the Town." The event is usually held in Venice, but this year it was on the streets of Sarasota.
Getting there was an easy drive by car, but you could also hop on the bus provided by Glory Tours and let them drop you off right at one of the entrances.
Artists sat on the pavement and completed their masterpieces under a bright, Florida sun. Signs listed their names and the state or country from which they came. Some artists came from as far away as Mexico, Germany, the Netherlands, and Italy.
Lines crept past the works of art. Some onlookers asked the artists about their creations. A handful of the chalk drawings needed to be viewed from a specific place to see the 3D effect. A few artists set up lenses mounted so that observers could get the full effect.
If you would like to visit the Chalk Festival next year, you may wish to check their website, "chalkfestival.org", or check the schedules provided by the local travel groups to see if they will have a bus going there. The two local bus options are Glory Tours, Kings Point North Clubhouse, and Sun City Travel Club, Community Hall, 1910 South Pebble Beach Road.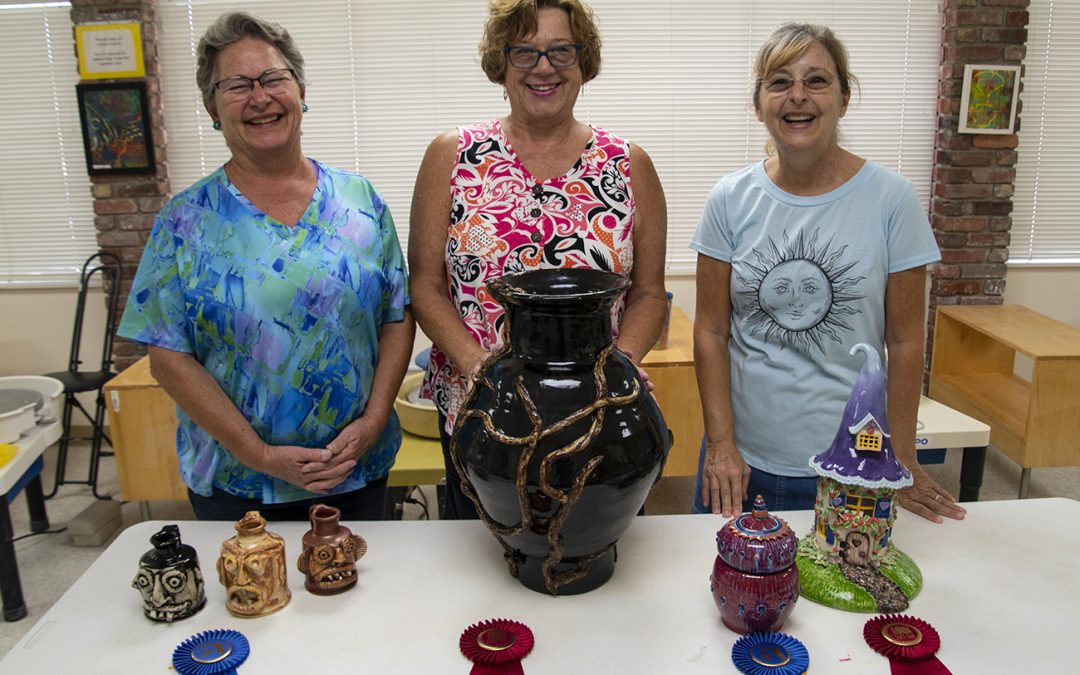 Pottery Club Wins Again at State FairBy Kai Rambow "I saw a program on PBS about ugly face jugs and I became inspired," reflected Terrie McNamara.  "I had also just broken a pot on the kiln and said 'Oh, my gosh, perfect teeth.' I wanted to do...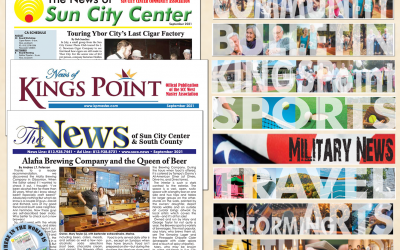 In this issue… Tour Ybor City's last cigar factory, sing with the bluebirds of happiness, save the date for FallFest, commemorate 60 years of SCC with the History Society, tip a glass at Alafia Brewing Company, hit the beach with some rescued...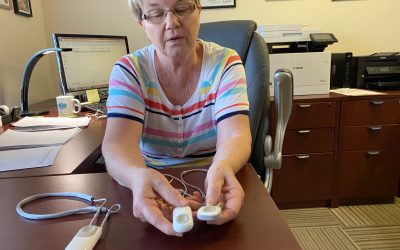 Men's Club Extends an Important LifelineBy Bob Sanchez When Joan Gross crashed her golf cart into trash barrels at 10 p.m., that was the last straw for her daughter Ellen, who moved in with her mom, who is 86 now and has dementia, heart...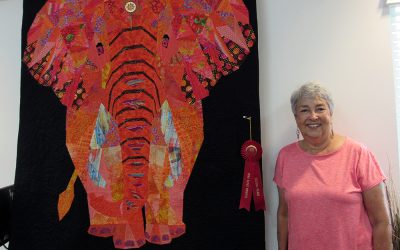 Jan Ring Quilter ExtraordinaireBy Paula Lickfeldt Jan Ring has been sewing since she was a youngster in 4H. She began quilting when she moved to Florida in 1984. Since that time, Jan has made many quilts and quite a few of them have taken...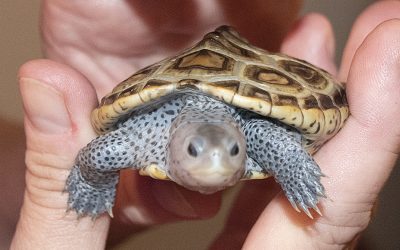 A Labor of LoveBy Kai Rambow The tiny fawn vacuumed its bottle in three gulps. It was very hungry and had only been rescued a few hours earlier.  Fortunately, it was now at Owl's Nest Sanctuary for Wildlife. Owl's Nest is the largest...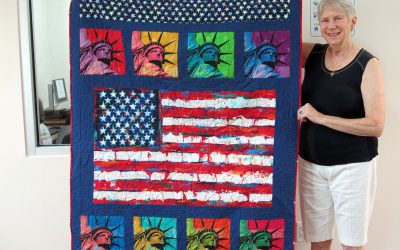 Nan Ryan Showcases Her Quilting TalentBy Paula Lickfeldt Nan Ryan moved to Columbia SC in 2006.  One of her friends was a quilter, and she encouraged Nan to start quilting. Nan's first project was an Iris that she finally finished after she...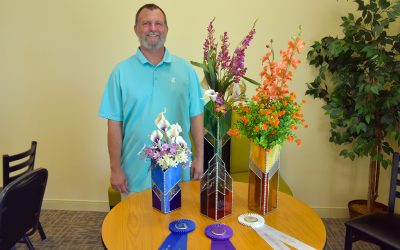 First Time Entrant Wins Best of ShowBy Kai Rambow "I hadn't expected to do well," shared Bradd Robinson. Robinson joined the Stained Glass club only two years ago, and this was his first competition. Robinson walked away with three ribbons...