Mark your calendars for festive holiday fun on December 7. Plan to start your day with a delicious breakfast for only $5! The committee members have been busy planning the gathering, which will be held in Community Hall from 7:30 until 11:30 a.m. The breakfast is open to everyone in the area. Proceeds help to fund the Golf Cart Parade, free ice cream, and various other activities. 
After the breakfast, plan to take a Holiday Walk around the club rooms on the main SCCCA campus. Lots of handcrafted and unique items will be available for sale, and you will have a chance to meet several members of many SCC clubs. The Holiday Walk begins at 9 a.m. on December 7.
*News file photos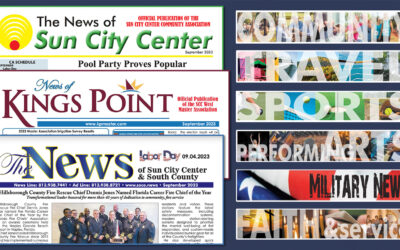 In this issue… Have some Pool Party fun, celebrate with the History Society, register for the Active Life Games, see why local volunteers rock, go Trail Blazing, learn why a local fire chief received a lifetime honor, support Adaptive Sports,...