Independence Day Breakfast
By Diane M. Loeffler
SCC Community Hall was a sea of red, white and blue on July 4. The decorations, volunteers, and attendees were all decked out in our nation's colors. Co-chairs Floyd and Brenda Curvin say, "We had 150 awesome volunteers who served 1,248 people."
If you were there, you had the opportunity to enjoy a great breakfast, see displays from the History Society, meet new people, and enjoy patriotic music. Dozens of people commented on the patriotic songs played loud enough to hear yet quiet enough not to interfere with conversations. Organ and Keyboard Club President, Barbara Sue Carline says, "It was our pleasure playing patriotic music for the CA Breakfast. We loved every note."
Mark your 2020 calendars for next year's Fourth of July Breakfast. You will be glad you did.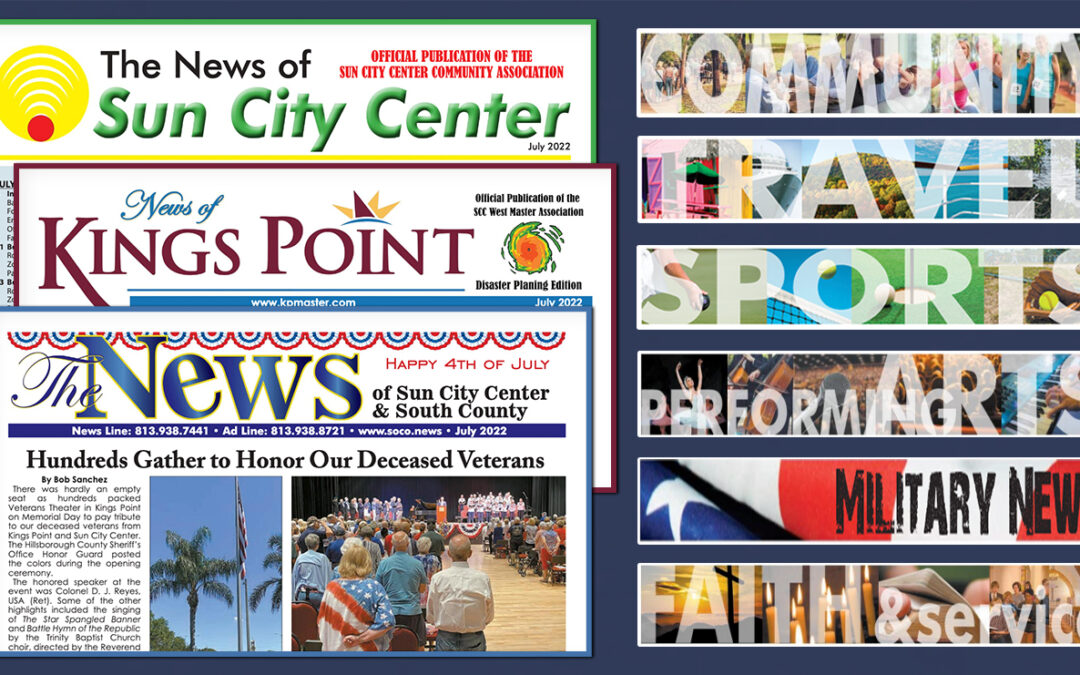 In this issue… Save the date for SCCCA Family Fun Day, welcome Jeff Parsons to the SCCCA Board, enjoy the beauty of local nesting birds, celebrate a truly great photo exhibit, catch up on local road improvements, remember our veterans as we...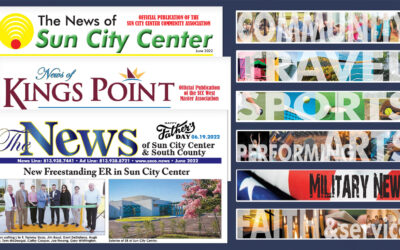 In this issue… Discover a new ER in SCC, meet the new SCCCA director, celebrate with Cygnet, commemorate Earth Day, take a low and slow balloon cruise, marvel at the world's largest flamingo, catch up on Entertainment News, save the date for...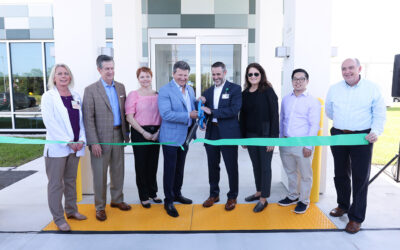 New Freestanding ER in SCC On May 11, Manatee Memorial Hospital debuted a new freestanding emergency room in our community: The ER at Sun City Center. The new ER, located in front of Walmart at 16504 S. U.S. 301, will expand access to emergency...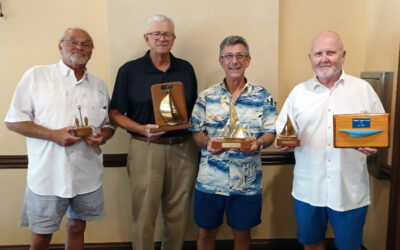 Cygnet Yacht Club AwardsBy Paula Lickfeldt, Photo by Rich Link On May 3, the members of the Cygnet Yacht Club had dinner at Club Renaissance. They had a night of socializing and awarded the trophies that the members had won the month before....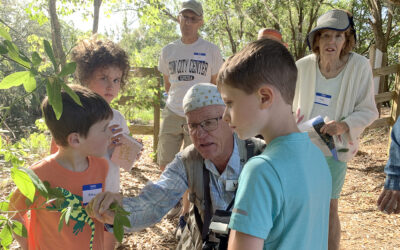 Our Earth Day CelebrationBy Diane M. Loeffler April 22 was Earth Day. Once again, the local Audubon Club celebrated the day at the West Campus Nature Trails with tours of our own little piece of "the real Florida." Free fruit, snacks, water, a...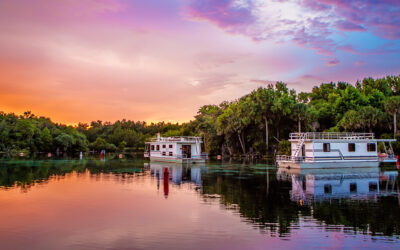 Houseboating on the St. Johns River By Ilona Merritt If you're looking for entertainment, shopping, or fancy restaurants on your vacation, this one is not for you. However, if you ever wanted a truly relaxing holiday, houseboating on the St....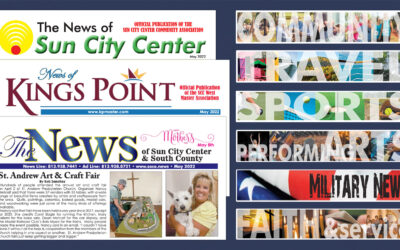 In this issue… Check out the Sew'n Sews baby shower benefit, meet the new SCC Activities Director, enjoy Faye McKeown's art, go Trail Blazing, learn about CA Club facility use, take off in a B-29, clean up with the Boy Scouts, bounce back...