Independence Day Breakfast
By Diane M. Loeffler
SCC Community Hall was a sea of red, white and blue on July 4. The decorations, volunteers, and attendees were all decked out in our nation's colors. Co-chairs Floyd and Brenda Curvin say, "We had 150 awesome volunteers who served 1,248 people."
If you were there, you had the opportunity to enjoy a great breakfast, see displays from the History Society, meet new people, and enjoy patriotic music. Dozens of people commented on the patriotic songs played loud enough to hear yet quiet enough not to interfere with conversations. Organ and Keyboard Club President, Barbara Sue Carline says, "It was our pleasure playing patriotic music for the CA Breakfast. We loved every note."
Mark your 2020 calendars for next year's Fourth of July Breakfast. You will be glad you did.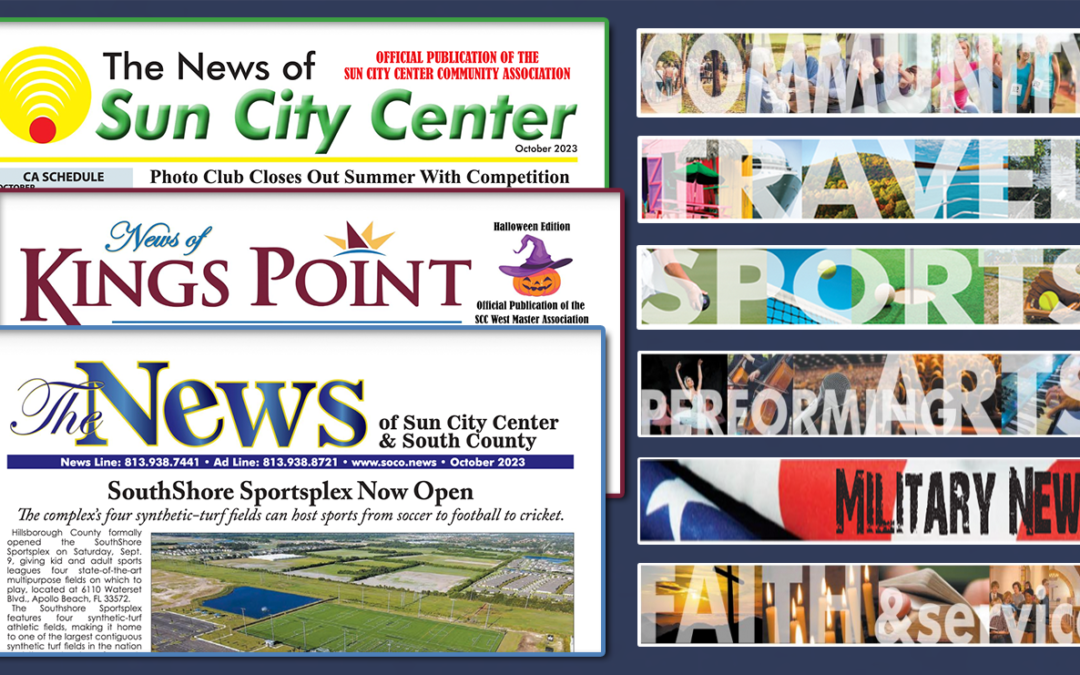 In this issue… Save the date for "Hi, Neighbor!", cruise over to the SouthShore Sportsplex, see why a grant was awarded to the Boys & Girls Club, discover why an SCC woman took TOPS honors, meet an Angel on Earth, enjoy a Dramedy on Aging,...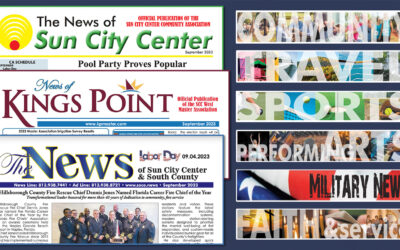 In this issue… Have some Pool Party fun, celebrate with the History Society, register for the Active Life Games, see why local volunteers rock, go Trail Blazing, learn why a local fire chief received a lifetime honor, support Adaptive Sports,...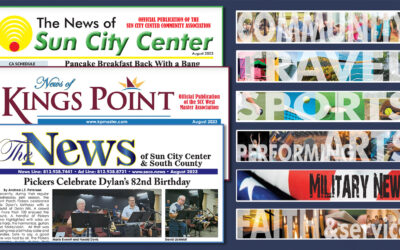 In this issue… Relive the fun of the Pancake Breakfast and the Pool Party, make some Community and Family Connections, see how local Sew'n Sews are helping our community, get Shell Craftin', celebrate the music of Bob Dylan with the Pickers,...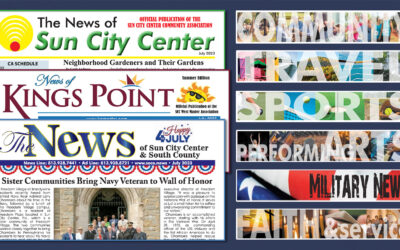 In this issue… Enjoy the artistry of some local green thumbs, be sure not to miss the July 4th Breakfast and Family Fun Day, explore the art of Quilling (not Quilting), take a Smooth Ride down Del Webb, hear about Master Plans, high five some...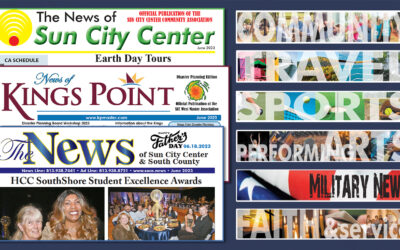 In this issue… Save the Date for the July 4 community breakfast, applaud student excellence at HCC SouthShore, see how Rotary is helping feed the community, relive Earth Day, celebrate national acclaim for our lawn bowlers, enjoy Music on the...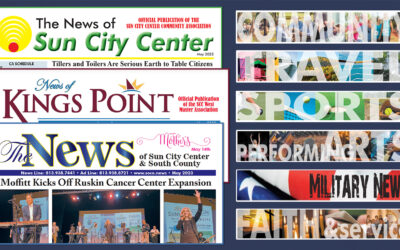 In this issue… Learn about the Moffitt Cancer Center kickoff, get an update on the Waterset Sports Complex, improve your green thumb with the Tillers and Toilers and the Elegant Gardeners, sail with the Cygnet Yacht Club, save the date for the...
In this issue… Explore the myriad of opportunities in the community through FunFest, marvel at the wonders created for the Stained Glass Show, swashbuckle with the History Society, save the date for shredding day, catch up with the Long Range...