Independence Day Breakfast
By Diane M. Loeffler
SCC Community Hall was a sea of red, white and blue on July 4. The decorations, volunteers, and attendees were all decked out in our nation's colors. Co-chairs Floyd and Brenda Curvin say, "We had 150 awesome volunteers who served 1,248 people."
If you were there, you had the opportunity to enjoy a great breakfast, see displays from the History Society, meet new people, and enjoy patriotic music. Dozens of people commented on the patriotic songs played loud enough to hear yet quiet enough not to interfere with conversations. Organ and Keyboard Club President, Barbara Sue Carline says, "It was our pleasure playing patriotic music for the CA Breakfast. We loved every note."
Mark your 2020 calendars for next year's Fourth of July Breakfast. You will be glad you did.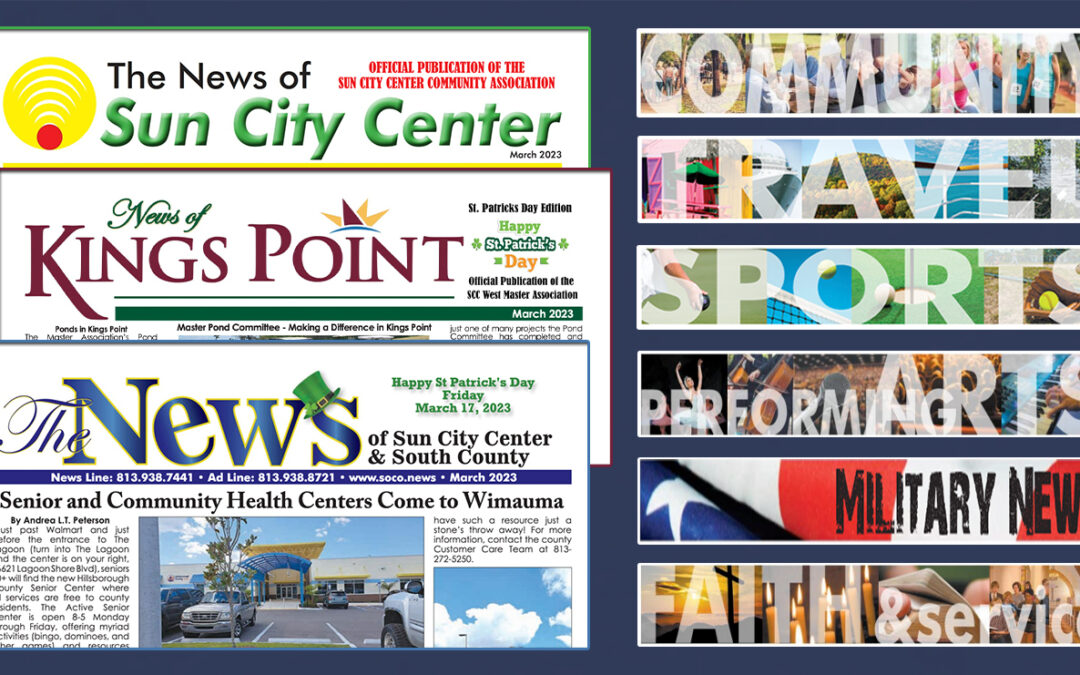 In this issue… Check out FunFest on March 11 and Sun 'n Fun on March 28, find out about the latest scams on March 9, stroll the Bluebird Trail, thank Claudia Hinson for years of outstanding service to the community, learn about Seniors in...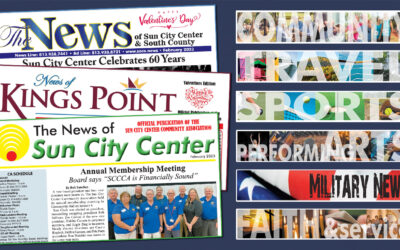 In this issue… Meet the new SCCCA board, enjoy amazing images created by Photo Club members, celebrate 60 years of SCC, jam with the Kings Point Music Makers, grab your calendars to fill with February festivals… Enjoy a Casual, Comfortable...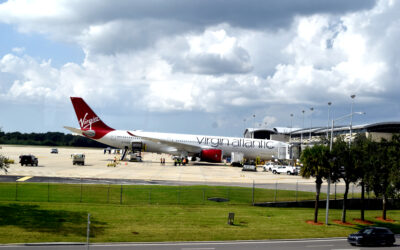 Virgin Atlantic Starts Service to London Heathrow By Kai Rambow Travel is back! Virgin Atlantic just started service between Tampa and London Heathrow.  It's a first. Yes, there is British Airways, but their flight is to London Gatwick.  As...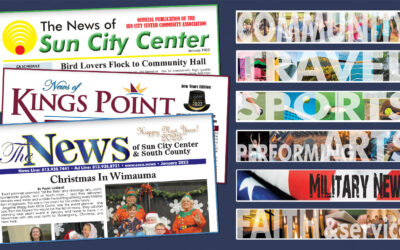 In this issue… Discover why bird lovers flocked to Community Hall, save the date for the Volunteer Picnic on February 15; cruise with the Holiday Cart Parade, see how folks celebrated Christmas in Wimauma, enjoy the Shrine Christmas party, hang...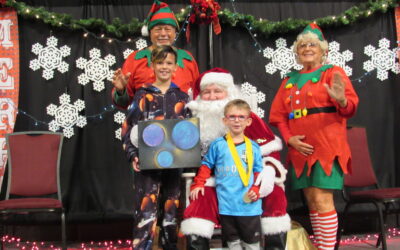 Christmas In WimaumaBy Paula Lickfeldt Event planners promised "all the fixins' and trimmings, arts, crafts, homemade goods, and so much more…" and they delivered. Vendors were inside and outside the building offering every holiday item...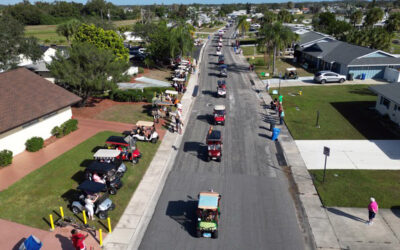 Golf Cart Parade Kicks Off Holiday Season By Kai Rambow There may have been fewer golf carts participating in this year's parade, however, those that entered put a lot of thought into their decorations.  It was fun to see the creativity put into...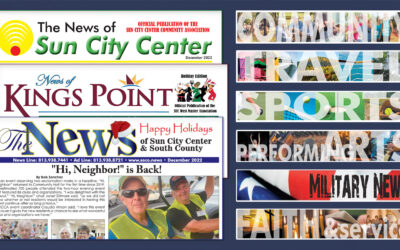 In this issue… Celebrate 60 years with the Men's Club, mark the season with the Holiday Cart Parade, join in the fun of Lighting Up SCC, review the progress of the Long Range Planners over the past year, enjoy "Hi, Neighbor!", learn whooo...