Independence Day Breakfast
By Diane M. Loeffler
SCC Community Hall was a sea of red, white and blue on July 4. The decorations, volunteers, and attendees were all decked out in our nation's colors. Co-chairs Floyd and Brenda Curvin say, "We had 150 awesome volunteers who served 1,248 people."
If you were there, you had the opportunity to enjoy a great breakfast, see displays from the History Society, meet new people, and enjoy patriotic music. Dozens of people commented on the patriotic songs played loud enough to hear yet quiet enough not to interfere with conversations. Organ and Keyboard Club President, Barbara Sue Carline says, "It was our pleasure playing patriotic music for the CA Breakfast. We loved every note."
Mark your 2020 calendars for next year's Fourth of July Breakfast. You will be glad you did.
In this issue… Celebrate Earth Day, enjoy local wildlife, get updates on the upcoming Entertainment Series, learn about a benefit event for local pets, go back in time to a wacky and wonderful rendition of the Renaissance, experience turning...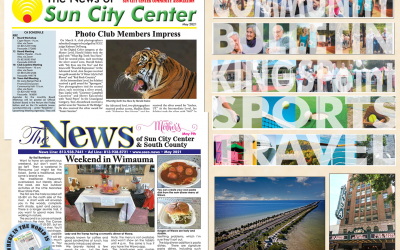 In this issue… The Photo Club members wow us once again, the SCCCA announces a very important Town Hall meeting; a local Club donates thousands for lifesaving equipment; we visit the reopened Tampa Theatre; make some local Family Connections;...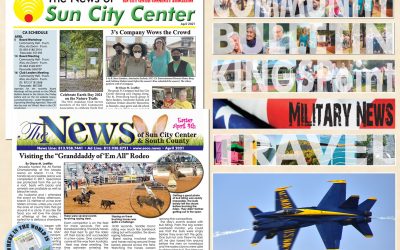 In this issue… Visit the Arcadia Rodeo, laugh and learn with Phoney Baloney, marvel at the blue Angels, enjoy Gazebo concerts, celebrate local volunteers, appreciate Andy Ledoux, take a Nature Break, join a grief support group, explore the...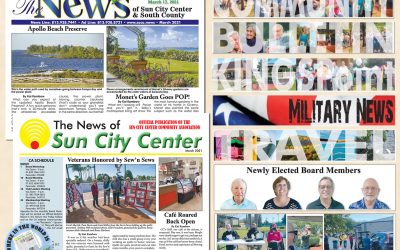 In this issue… Hear from the newly elected SCCCA Board Members, see who helped SCC residents get their COVID-19 vaccine, get away for the day at Apollo Beach Preserve, mark your calendars for a very special livestream theater event, enjoy a...
In this issue… Get to know the SCC Beautification Corporation, discover who won the SCC Photo Club's Best of the Best contest, get up to date on local infrastructure projects, stay on your toes with the Ballet Club, explore art and nature at...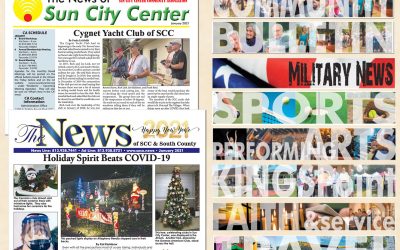 In this issue… Get to know the members of the Cygnet Yacht Club, meet the candidates in the SCCCA Board run-off election to be held February 3, explore the history of Old Town Hall, see how the Holiday Spirit is alive and well in SCC &...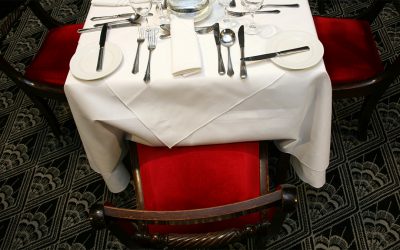 Space at the tableBy E. Adam PorterEditor, News of SCC & South County I love Christmas, the entire holiday season. From the moment the turkey comes out of the oven on Thanksgiving until we toast the new year, my spirits are up, and there's a gleam in...