The SouthShore Regional Library will unveil a special display of poetry during February, National Library Lovers Month. The library is coordinating with the Southshore Poets, a group of local educators and writers, to display poems relating to libraries or a particular library. Their display represents a celebration of libraries and their vital place in American culture. It can be viewed immediately upon entering the main room of the library.
The poets represented in the display have won awards at both state and national levels. They cordially invite the public to join in this February celebration of our libraries nationwide.
In the photo: The SouthShore Poets L to R: Suzanne Austin-Hill, Tomi Reneau, Carla Nankervis, Joe Birnbaum, John Foster, Marilyn Hayden, Mac Miller, Cheryl Licata, Dave Welsh (deceased).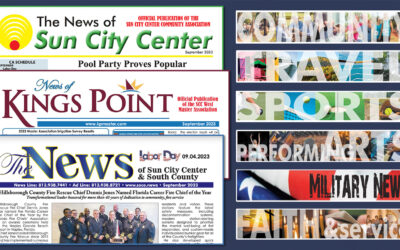 In this issue… Have some Pool Party fun, celebrate with the History Society, register for the Active Life Games, see why local volunteers rock, go Trail Blazing, learn why a local fire chief received a lifetime honor, support Adaptive Sports,...