When it comes to fun businesses, selling comic books, games and toys ranks up there with the best of them. That's exactly what The Comics Club in Brandon, Fla., has been doing for since 1989. For D.J. Stamper, owner of The Comics Club, it just gets better and better with each passing year.
"It's a golden age for comic books, comic book-related movies and television shows, and for entertainment retailers like me who get to be at the center of it all at our comic shops," said Stamper.
According to Stamper, it was in early 1989 that he made the decision to start a mail-order business selling comic books to fans and collectors. Starting with 3,000 comic books from his own collection, Stamper grew the business year-by-year, accumulating an ever-growing inventory of comic books and other collectibles. When his inventory reached 20,000 comics, in 1994, he launched The Comics Club into the retail world with a brick and mortar store. Today, his inventory has expanded to more than 120,000 comic books, plus thousands of graphic novels, as well as hundreds of games and toys.
"My love of comic books, especially the amazing artwork that the medium is known for, has been part of my life since I was a child growing up in Michigan. I have spent my adult life as a self-professed comic book pusher, trying to get as many people as possible involved in this great fun hobby," says Stamper.
In celebration of its 30 years in business, The Comics Club has been offering monthly discounts on selected merchandise at 30 percent off, the sale changing to offer different items from different categories of merchandise (comics, games and toys) each month. But the first big event of the year, Free Comic Book Day on May 4, will be extra special this year.
"We've been helping fans enjoy their hobby for three decades now. It's always brought me great joy to see a fan get that hard-to-find comic that fills out a collection, or to listen to them talk about their favorite games. It's just that kind of business – much more fun than it is work."
The Comics Club is located at 714 W. Lumsden Rd, Brandon, FL. 33511, For hours and other information, call 813-653-4111.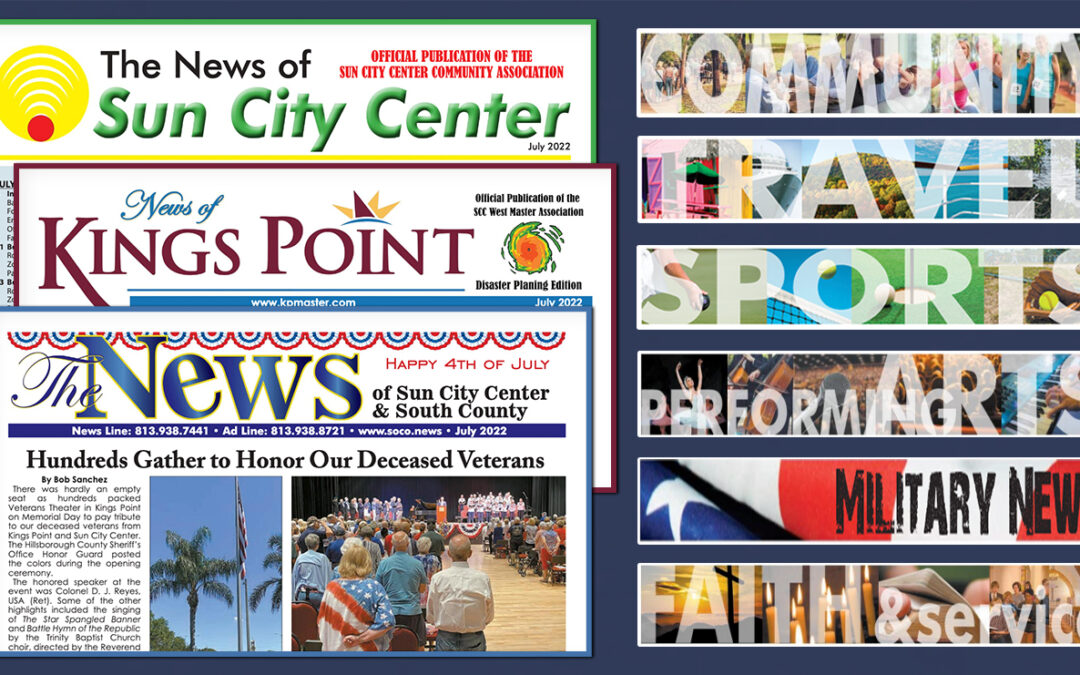 In this issue… Save the date for SCCCA Family Fun Day, welcome Jeff Parsons to the SCCCA Board, enjoy the beauty of local nesting birds, celebrate a truly great photo exhibit, catch up on local road improvements, remember our veterans as we...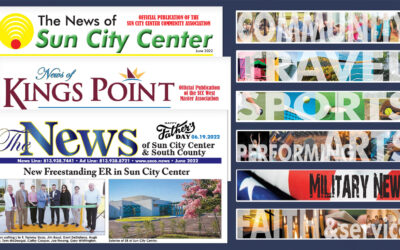 In this issue… Discover a new ER in SCC, meet the new SCCCA director, celebrate with Cygnet, commemorate Earth Day, take a low and slow balloon cruise, marvel at the world's largest flamingo, catch up on Entertainment News, save the date for...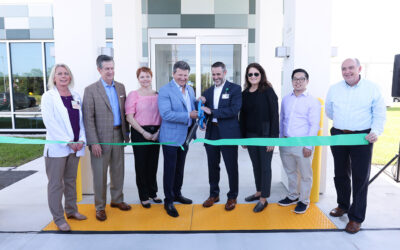 New Freestanding ER in SCC On May 11, Manatee Memorial Hospital debuted a new freestanding emergency room in our community: The ER at Sun City Center. The new ER, located in front of Walmart at 16504 S. U.S. 301, will expand access to emergency...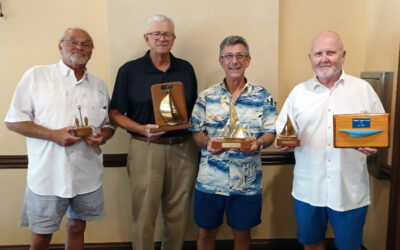 Cygnet Yacht Club AwardsBy Paula Lickfeldt, Photo by Rich Link On May 3, the members of the Cygnet Yacht Club had dinner at Club Renaissance. They had a night of socializing and awarded the trophies that the members had won the month before....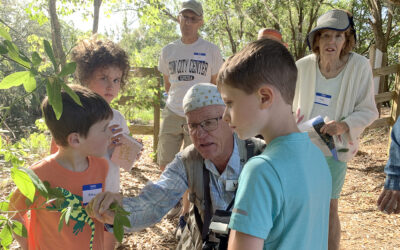 Our Earth Day CelebrationBy Diane M. Loeffler April 22 was Earth Day. Once again, the local Audubon Club celebrated the day at the West Campus Nature Trails with tours of our own little piece of "the real Florida." Free fruit, snacks, water, a...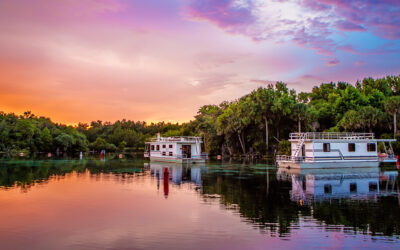 Houseboating on the St. Johns River By Ilona Merritt If you're looking for entertainment, shopping, or fancy restaurants on your vacation, this one is not for you. However, if you ever wanted a truly relaxing holiday, houseboating on the St....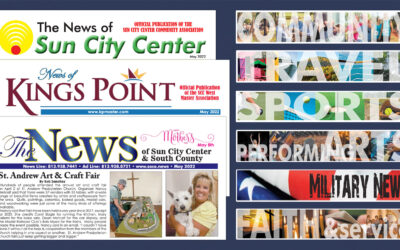 In this issue… Check out the Sew'n Sews baby shower benefit, meet the new SCC Activities Director, enjoy Faye McKeown's art, go Trail Blazing, learn about CA Club facility use, take off in a B-29, clean up with the Boy Scouts, bounce back...