When it comes to fun businesses, selling comic books, games and toys ranks up there with the best of them. That's exactly what The Comics Club in Brandon, Fla., has been doing for since 1989. For D.J. Stamper, owner of The Comics Club, it just gets better and better with each passing year.
"It's a golden age for comic books, comic book-related movies and television shows, and for entertainment retailers like me who get to be at the center of it all at our comic shops," said Stamper.
According to Stamper, it was in early 1989 that he made the decision to start a mail-order business selling comic books to fans and collectors. Starting with 3,000 comic books from his own collection, Stamper grew the business year-by-year, accumulating an ever-growing inventory of comic books and other collectibles. When his inventory reached 20,000 comics, in 1994, he launched The Comics Club into the retail world with a brick and mortar store. Today, his inventory has expanded to more than 120,000 comic books, plus thousands of graphic novels, as well as hundreds of games and toys.
"My love of comic books, especially the amazing artwork that the medium is known for, has been part of my life since I was a child growing up in Michigan. I have spent my adult life as a self-professed comic book pusher, trying to get as many people as possible involved in this great fun hobby," says Stamper.
In celebration of its 30 years in business, The Comics Club has been offering monthly discounts on selected merchandise at 30 percent off, the sale changing to offer different items from different categories of merchandise (comics, games and toys) each month. But the first big event of the year, Free Comic Book Day on May 4, will be extra special this year.
"We've been helping fans enjoy their hobby for three decades now. It's always brought me great joy to see a fan get that hard-to-find comic that fills out a collection, or to listen to them talk about their favorite games. It's just that kind of business – much more fun than it is work."
The Comics Club is located at 714 W. Lumsden Rd, Brandon, FL. 33511, For hours and other information, call 813-653-4111.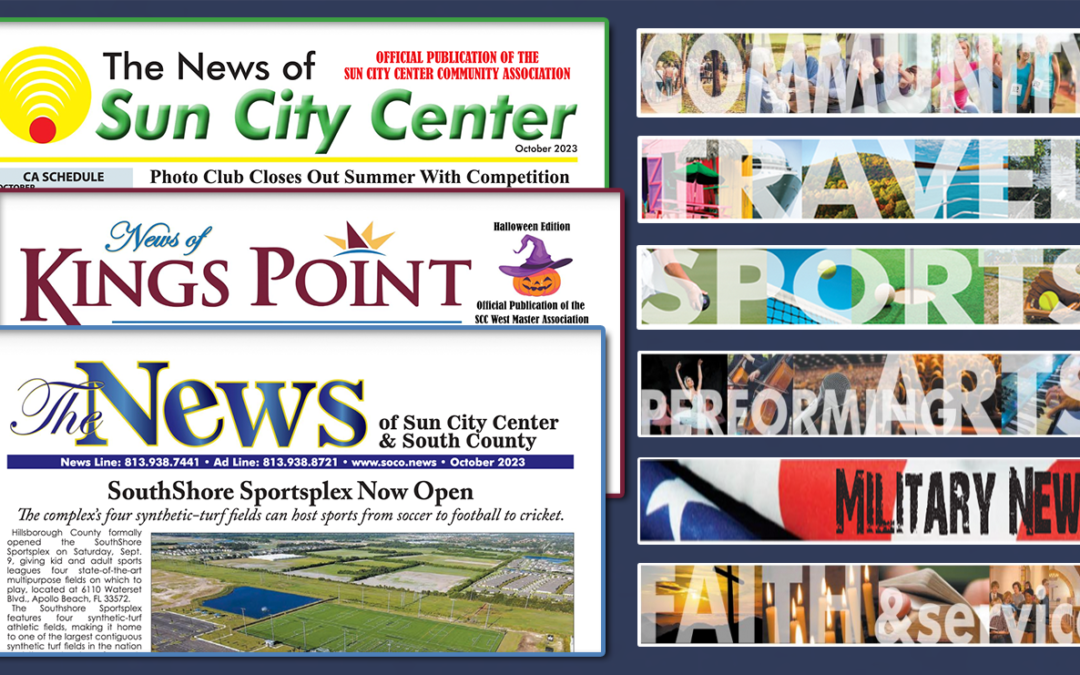 In this issue… Save the date for "Hi, Neighbor!", cruise over to the SouthShore Sportsplex, see why a grant was awarded to the Boys & Girls Club, discover why an SCC woman took TOPS honors, meet an Angel on Earth, enjoy a Dramedy on Aging,...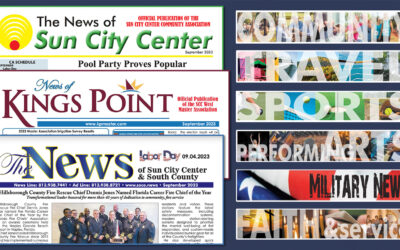 In this issue… Have some Pool Party fun, celebrate with the History Society, register for the Active Life Games, see why local volunteers rock, go Trail Blazing, learn why a local fire chief received a lifetime honor, support Adaptive Sports,...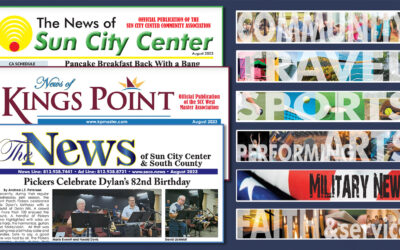 In this issue… Relive the fun of the Pancake Breakfast and the Pool Party, make some Community and Family Connections, see how local Sew'n Sews are helping our community, get Shell Craftin', celebrate the music of Bob Dylan with the Pickers,...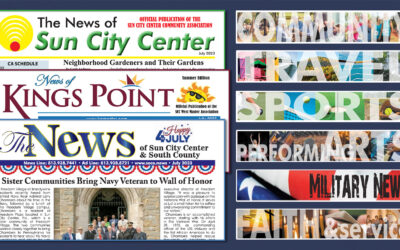 In this issue… Enjoy the artistry of some local green thumbs, be sure not to miss the July 4th Breakfast and Family Fun Day, explore the art of Quilling (not Quilting), take a Smooth Ride down Del Webb, hear about Master Plans, high five some...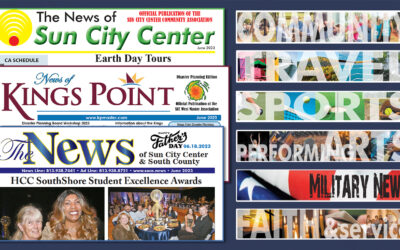 In this issue… Save the Date for the July 4 community breakfast, applaud student excellence at HCC SouthShore, see how Rotary is helping feed the community, relive Earth Day, celebrate national acclaim for our lawn bowlers, enjoy Music on the...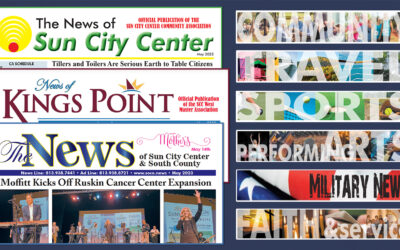 In this issue… Learn about the Moffitt Cancer Center kickoff, get an update on the Waterset Sports Complex, improve your green thumb with the Tillers and Toilers and the Elegant Gardeners, sail with the Cygnet Yacht Club, save the date for the...
In this issue… Explore the myriad of opportunities in the community through FunFest, marvel at the wonders created for the Stained Glass Show, swashbuckle with the History Society, save the date for shredding day, catch up with the Long Range...