When it comes to fun businesses, selling comic books, games and toys ranks up there with the best of them. That's exactly what The Comics Club in Brandon, Fla., has been doing for since 1989. For D.J. Stamper, owner of The Comics Club, it just gets better and better with each passing year.
"It's a golden age for comic books, comic book-related movies and television shows, and for entertainment retailers like me who get to be at the center of it all at our comic shops," said Stamper.
According to Stamper, it was in early 1989 that he made the decision to start a mail-order business selling comic books to fans and collectors. Starting with 3,000 comic books from his own collection, Stamper grew the business year-by-year, accumulating an ever-growing inventory of comic books and other collectibles. When his inventory reached 20,000 comics, in 1994, he launched The Comics Club into the retail world with a brick and mortar store. Today, his inventory has expanded to more than 120,000 comic books, plus thousands of graphic novels, as well as hundreds of games and toys.
"My love of comic books, especially the amazing artwork that the medium is known for, has been part of my life since I was a child growing up in Michigan. I have spent my adult life as a self-professed comic book pusher, trying to get as many people as possible involved in this great fun hobby," says Stamper.
In celebration of its 30 years in business, The Comics Club has been offering monthly discounts on selected merchandise at 30 percent off, the sale changing to offer different items from different categories of merchandise (comics, games and toys) each month. But the first big event of the year, Free Comic Book Day on May 4, will be extra special this year.
"We've been helping fans enjoy their hobby for three decades now. It's always brought me great joy to see a fan get that hard-to-find comic that fills out a collection, or to listen to them talk about their favorite games. It's just that kind of business – much more fun than it is work."
The Comics Club is located at 714 W. Lumsden Rd, Brandon, FL. 33511, For hours and other information, call 813-653-4111.
In this issue… Relive the festive fun of the Holiday Cart Parade, cruise SCC to find colorful lights and holiday decorations, swing by St. Andrew for Rock 'n' Roll Crafts and Cars, meet the new SCCCA Board members, check in with the Security...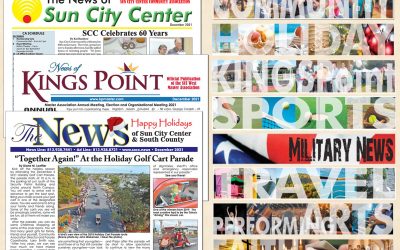 In this issue… Ring in the December holidays with the annual Golf Cart Parade, celebrate 60 Years of SCC, set sail on America's Tall Ship, get to know some local clubs, remember a tireless volunteer who made a big difference, meet a local war...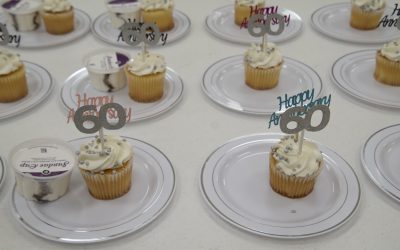 SCC Celebrates 60 Years By Kai Rambow Sun City Center recently celebrated its 60th anniversary.  The event, spread out over a Sunday afternoon, had the added bonus of reuniting people.  "It's been almost two years since we saw you," was a...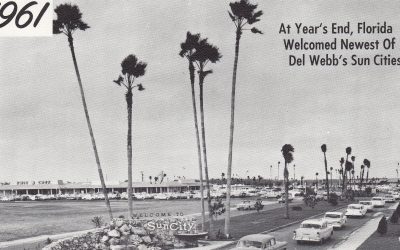 Celebrate The Opening Of SCCA Special Invitation From The History Society, December 30By Ilona Merritt "Time flies when you're having fun" … It seems like just yesterday that SCC celebrated our 50th anniversary. And what fun we had! Now, ten...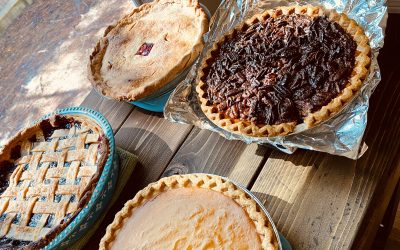 It's a pretty big deal By E. Adam Porter Editor, News of SCC & South County I heard a whispered conversation in the dining room and pretended not to notice, busying myself preparing the evening meal. It was beef stew night, so the slow...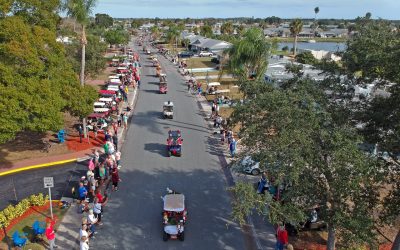 "Together Again!" At the Holiday Golf Cart Parade   By Diane M. Loeffler Kick off the holiday season by attending the December 4 SCC Holiday Golf Cart Parade. The parade starts at 10 a.m. in the parking lot just south of the Security Patrol...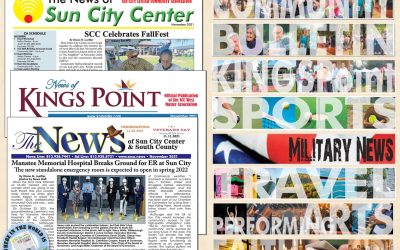 In this issue… Enjoy our FallFest coverage, including nearly three pages of photos, learn the history of the popular Bandstand concerts, read our interviews with the candidates for SCC Community Association Board of Directors, get the latest...