When it comes to fun businesses, selling comic books, games and toys ranks up there with the best of them. That's exactly what The Comics Club in Brandon, Fla., has been doing for since 1989. For D.J. Stamper, owner of The Comics Club, it just gets better and better with each passing year.
"It's a golden age for comic books, comic book-related movies and television shows, and for entertainment retailers like me who get to be at the center of it all at our comic shops," said Stamper.
According to Stamper, it was in early 1989 that he made the decision to start a mail-order business selling comic books to fans and collectors. Starting with 3,000 comic books from his own collection, Stamper grew the business year-by-year, accumulating an ever-growing inventory of comic books and other collectibles. When his inventory reached 20,000 comics, in 1994, he launched The Comics Club into the retail world with a brick and mortar store. Today, his inventory has expanded to more than 120,000 comic books, plus thousands of graphic novels, as well as hundreds of games and toys.
"My love of comic books, especially the amazing artwork that the medium is known for, has been part of my life since I was a child growing up in Michigan. I have spent my adult life as a self-professed comic book pusher, trying to get as many people as possible involved in this great fun hobby," says Stamper.
In celebration of its 30 years in business, The Comics Club has been offering monthly discounts on selected merchandise at 30 percent off, the sale changing to offer different items from different categories of merchandise (comics, games and toys) each month. But the first big event of the year, Free Comic Book Day on May 4, will be extra special this year.
"We've been helping fans enjoy their hobby for three decades now. It's always brought me great joy to see a fan get that hard-to-find comic that fills out a collection, or to listen to them talk about their favorite games. It's just that kind of business – much more fun than it is work."
The Comics Club is located at 714 W. Lumsden Rd, Brandon, FL. 33511, For hours and other information, call 813-653-4111.
In this issue… Celebrate Earth Day, enjoy local wildlife, get updates on the upcoming Entertainment Series, learn about a benefit event for local pets, go back in time to a wacky and wonderful rendition of the Renaissance, experience turning...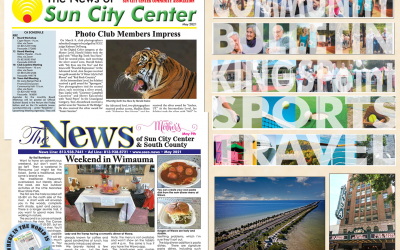 In this issue… The Photo Club members wow us once again, the SCCCA announces a very important Town Hall meeting; a local Club donates thousands for lifesaving equipment; we visit the reopened Tampa Theatre; make some local Family Connections;...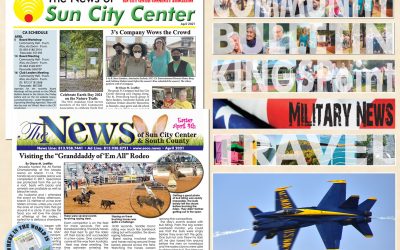 In this issue… Visit the Arcadia Rodeo, laugh and learn with Phoney Baloney, marvel at the blue Angels, enjoy Gazebo concerts, celebrate local volunteers, appreciate Andy Ledoux, take a Nature Break, join a grief support group, explore the...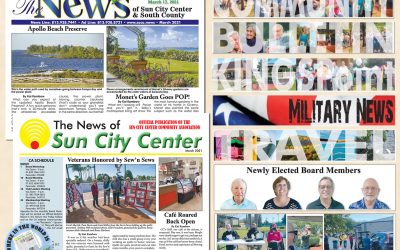 In this issue… Hear from the newly elected SCCCA Board Members, see who helped SCC residents get their COVID-19 vaccine, get away for the day at Apollo Beach Preserve, mark your calendars for a very special livestream theater event, enjoy a...
In this issue… Get to know the SCC Beautification Corporation, discover who won the SCC Photo Club's Best of the Best contest, get up to date on local infrastructure projects, stay on your toes with the Ballet Club, explore art and nature at...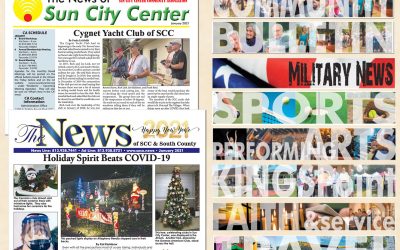 In this issue… Get to know the members of the Cygnet Yacht Club, meet the candidates in the SCCCA Board run-off election to be held February 3, explore the history of Old Town Hall, see how the Holiday Spirit is alive and well in SCC &...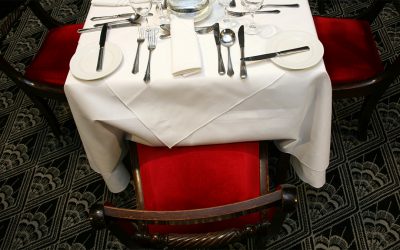 Space at the tableBy E. Adam PorterEditor, News of SCC & South County I love Christmas, the entire holiday season. From the moment the turkey comes out of the oven on Thanksgiving until we toast the new year, my spirits are up, and there's a gleam in...