Did you know that Governor Ron DeSantis was in Sun City Center? His office contacted the Community Association Office on April 5 asking if he could address area residents on April 8. The topic was one that concerns most senior citizens, the cost of medicine.
During his visit, Governor DeSantis announced his plans to reduce the cost of drugs. He was accompanied by two state legislators who are sponsoring bills to lower the costs of prescription medication: Senator Tom Leek and Representative Aaron Bean. Under these plans, prescription drugs would be purchased from safe, reliable sources in Canada.
The last governor to visit Sun City Center was Rick Scott on January 23, 2018. At that time, Scott gave the Governor's Veterans Service Medal to 628 Florida veterans.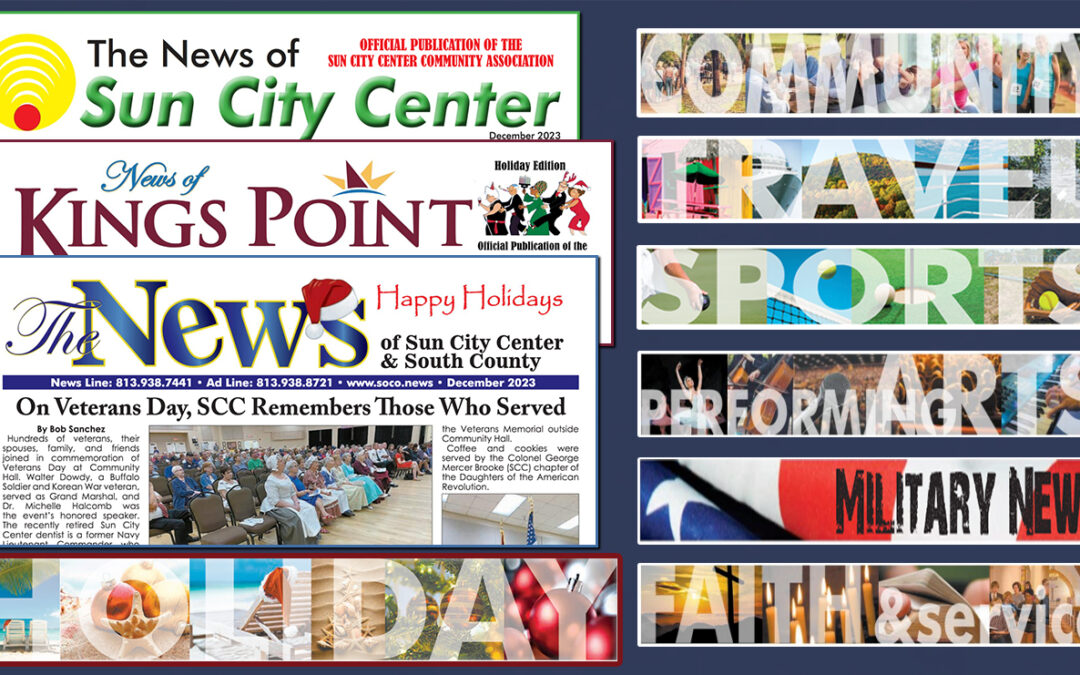 In this issue… Explore Christmas decorations in SCC, check out the National Lawn Bowling Tournament, meet friends at "Hi, Neighbor!", read the detailed LRPC Report, commemorate Veterans Day, visit Jurassic Park, beware of scammers, find out why...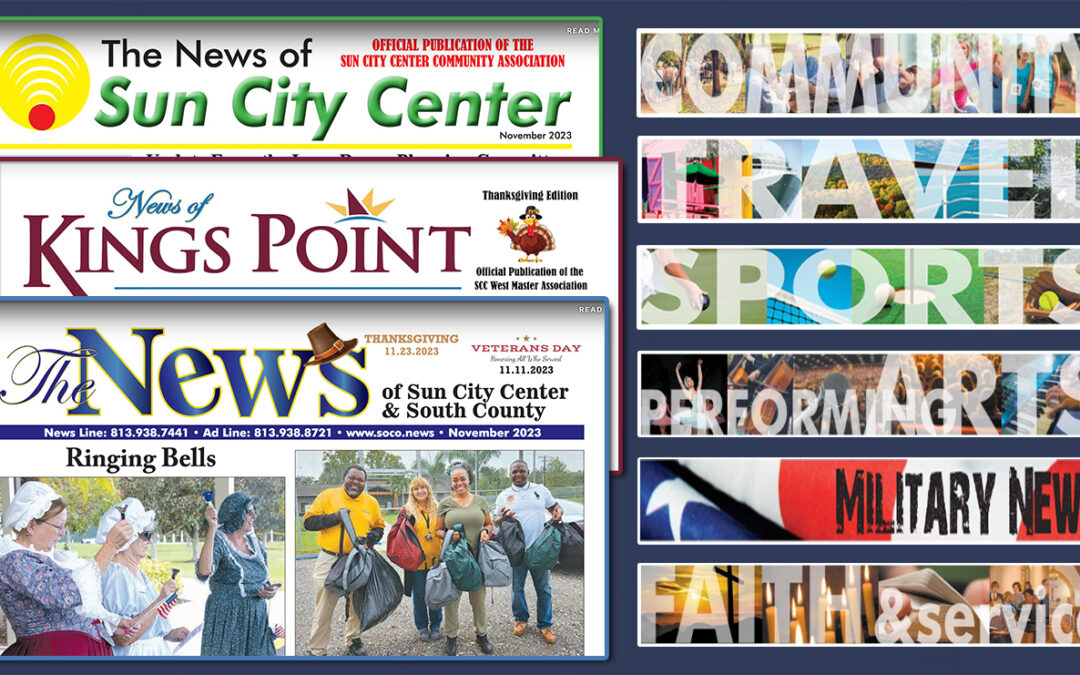 Discover what the Long Range Planning Committee is working on, find out how folks cruise around SCC, hear from the candidates for CA Board of Directors, ring bells with DAR, support local kids, laugh with the Pelican Players, travel to…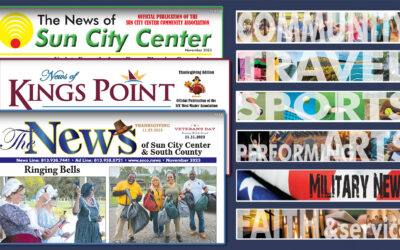 Discover what the Long Range Planning Committee is working on, find out how folks cruise around SCC, hear from the candidates for CA Board of Directors, ring bells with DAR, support local kids, laugh with the Pelican Players, travel to…