Veterans Fair Draws Tremendous Response
By Kai Rambow
"I went all the way around, and I probably stopped at ninety percent of the tables," commented wheelchair-bound veteran, Patrick Clarahan.  "Just about every table, people were very easy to talk to.  There were a few tables at which I had to wait, but it wasn't that bad."
The wait was due to the tremendous response from community veterans. Hundreds showed up to learn about services available to them. Pam Smith-Beatty, a 21-year veteran herself, is the Women Veterans Program Manager with the VA.  When asked about the focus on women, Smith-Beatty illuminated: "A lot of times they don't think of themselves as veterans. Women do so many things, they often push their service to the side and we don't think about it. In reality, that service means that you're eligible for health benefits, care, loans and the GI bill. If you've ever served in any service, you should look and see what you're benefits might be."
Not knowing what is available was a common theme. Manuel Guevara with The Crisis Center of Tampa Bay shared how very few veterans knew about their center. "It is the epicenter for crises or referral.  We answer the 211 calls, the substance abuse hotline, and the suicide prevention line." Just about any question related to mental health and well-being can probably be answered by this center.  More importantly, they can let veterans know where to find help.
Clarahan was enthused to learn about some extracurricular activities that should help him get out of the house more.  "Because of my disabilities, I spend a lot of my time watching TV."  This well attended event was clearly helpful to many veterans.
In the photo: Bud Brubaker and Bill McKiernan volunteered to let Marine veterans know about the Leathernecks club.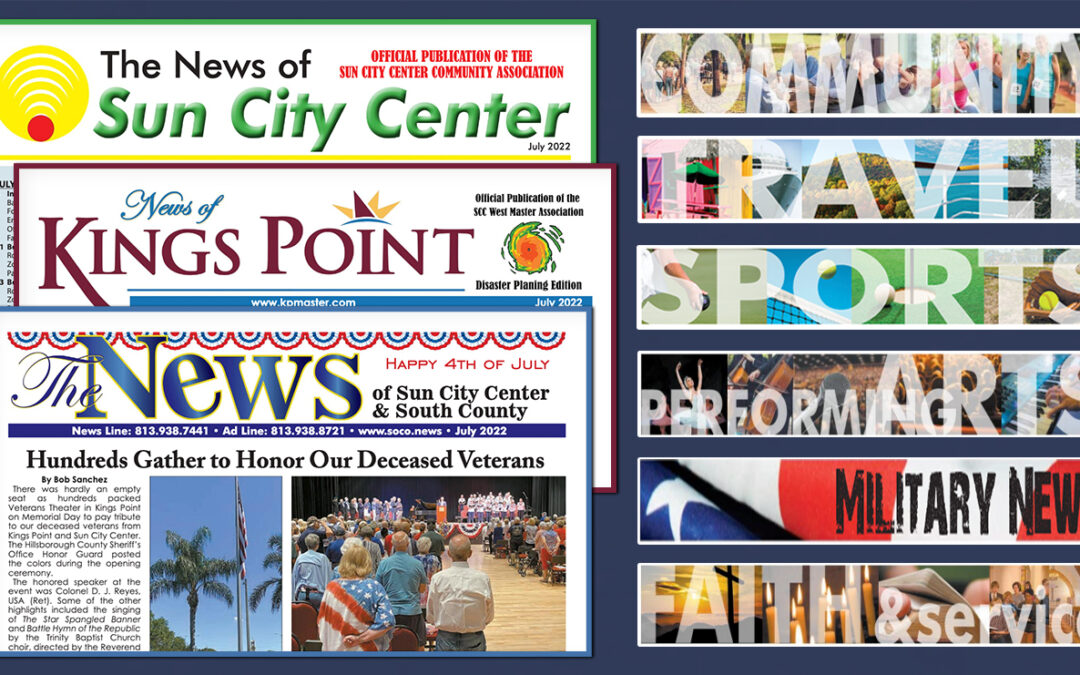 In this issue… Save the date for SCCCA Family Fun Day, welcome Jeff Parsons to the SCCCA Board, enjoy the beauty of local nesting birds, celebrate a truly great photo exhibit, catch up on local road improvements, remember our veterans as we...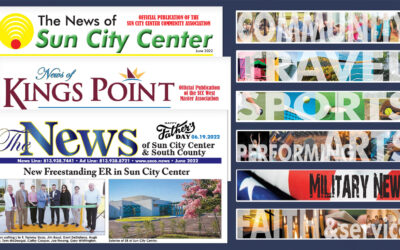 In this issue… Discover a new ER in SCC, meet the new SCCCA director, celebrate with Cygnet, commemorate Earth Day, take a low and slow balloon cruise, marvel at the world's largest flamingo, catch up on Entertainment News, save the date for...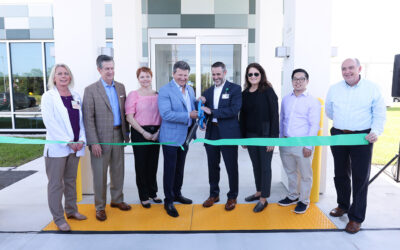 New Freestanding ER in SCC On May 11, Manatee Memorial Hospital debuted a new freestanding emergency room in our community: The ER at Sun City Center. The new ER, located in front of Walmart at 16504 S. U.S. 301, will expand access to emergency...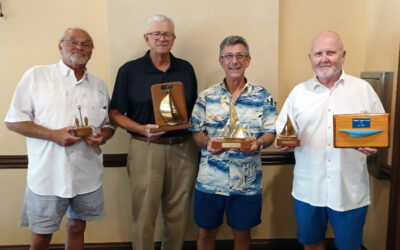 Cygnet Yacht Club AwardsBy Paula Lickfeldt, Photo by Rich Link On May 3, the members of the Cygnet Yacht Club had dinner at Club Renaissance. They had a night of socializing and awarded the trophies that the members had won the month before....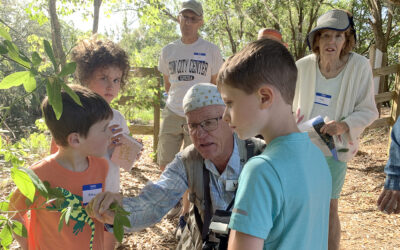 Our Earth Day CelebrationBy Diane M. Loeffler April 22 was Earth Day. Once again, the local Audubon Club celebrated the day at the West Campus Nature Trails with tours of our own little piece of "the real Florida." Free fruit, snacks, water, a...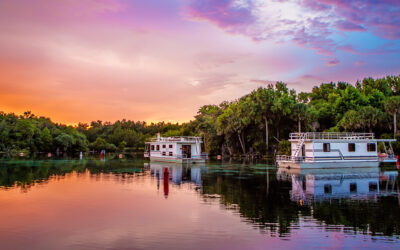 Houseboating on the St. Johns River By Ilona Merritt If you're looking for entertainment, shopping, or fancy restaurants on your vacation, this one is not for you. However, if you ever wanted a truly relaxing holiday, houseboating on the St....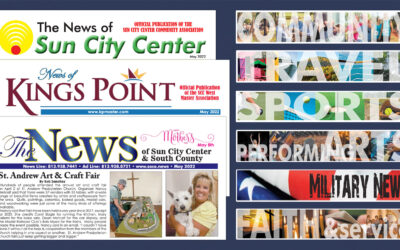 In this issue… Check out the Sew'n Sews baby shower benefit, meet the new SCC Activities Director, enjoy Faye McKeown's art, go Trail Blazing, learn about CA Club facility use, take off in a B-29, clean up with the Boy Scouts, bounce back...