Veterans Fair Draws Tremendous Response
By Kai Rambow
"I went all the way around, and I probably stopped at ninety percent of the tables," commented wheelchair-bound veteran, Patrick Clarahan.  "Just about every table, people were very easy to talk to.  There were a few tables at which I had to wait, but it wasn't that bad."
The wait was due to the tremendous response from community veterans. Hundreds showed up to learn about services available to them. Pam Smith-Beatty, a 21-year veteran herself, is the Women Veterans Program Manager with the VA.  When asked about the focus on women, Smith-Beatty illuminated: "A lot of times they don't think of themselves as veterans. Women do so many things, they often push their service to the side and we don't think about it. In reality, that service means that you're eligible for health benefits, care, loans and the GI bill. If you've ever served in any service, you should look and see what you're benefits might be."
Not knowing what is available was a common theme. Manuel Guevara with The Crisis Center of Tampa Bay shared how very few veterans knew about their center. "It is the epicenter for crises or referral.  We answer the 211 calls, the substance abuse hotline, and the suicide prevention line." Just about any question related to mental health and well-being can probably be answered by this center.  More importantly, they can let veterans know where to find help.
Clarahan was enthused to learn about some extracurricular activities that should help him get out of the house more.  "Because of my disabilities, I spend a lot of my time watching TV."  This well attended event was clearly helpful to many veterans.
In the photo: Bud Brubaker and Bill McKiernan volunteered to let Marine veterans know about the Leathernecks club.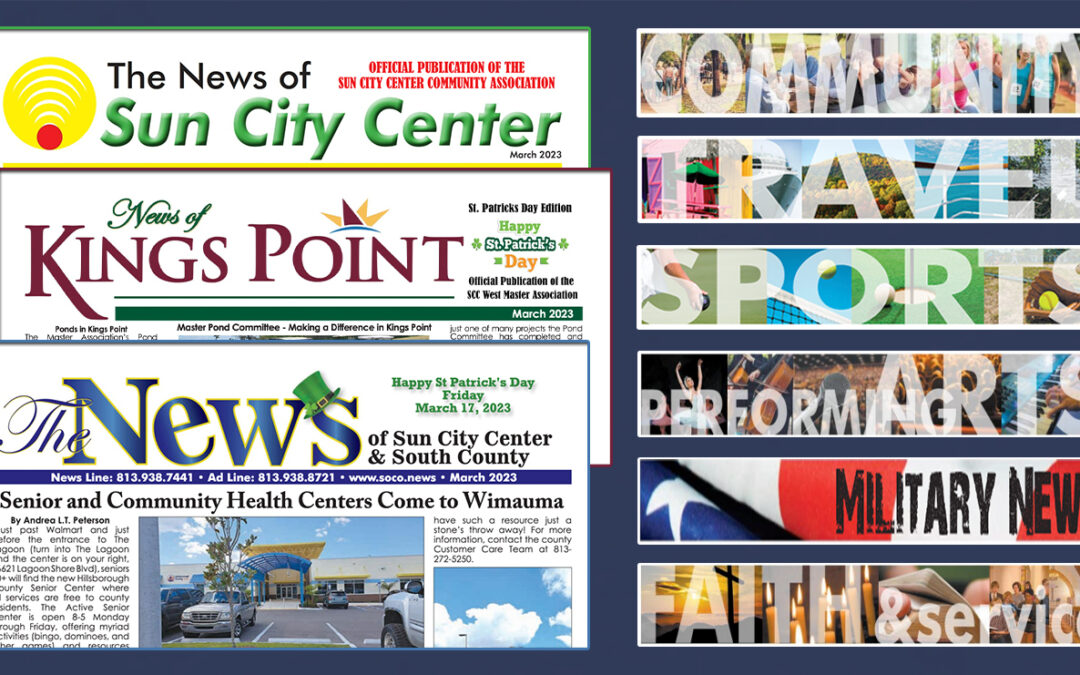 In this issue… Check out FunFest on March 11 and Sun 'n Fun on March 28, find out about the latest scams on March 9, stroll the Bluebird Trail, thank Claudia Hinson for years of outstanding service to the community, learn about Seniors in...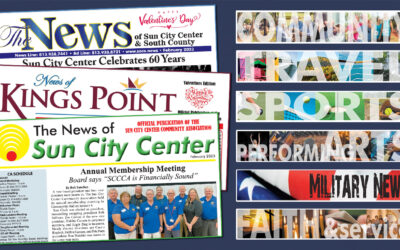 In this issue… Meet the new SCCCA board, enjoy amazing images created by Photo Club members, celebrate 60 years of SCC, jam with the Kings Point Music Makers, grab your calendars to fill with February festivals… Enjoy a Casual, Comfortable...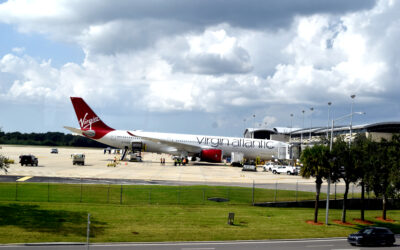 Virgin Atlantic Starts Service to London Heathrow By Kai Rambow Travel is back! Virgin Atlantic just started service between Tampa and London Heathrow.  It's a first. Yes, there is British Airways, but their flight is to London Gatwick.  As...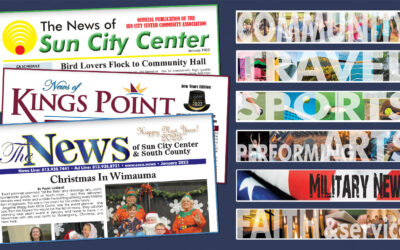 In this issue… Discover why bird lovers flocked to Community Hall, save the date for the Volunteer Picnic on February 15; cruise with the Holiday Cart Parade, see how folks celebrated Christmas in Wimauma, enjoy the Shrine Christmas party, hang...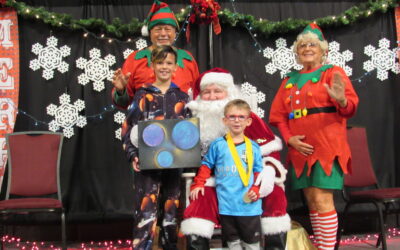 Christmas In WimaumaBy Paula Lickfeldt Event planners promised "all the fixins' and trimmings, arts, crafts, homemade goods, and so much more…" and they delivered. Vendors were inside and outside the building offering every holiday item...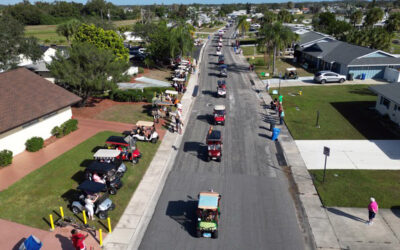 Golf Cart Parade Kicks Off Holiday Season By Kai Rambow There may have been fewer golf carts participating in this year's parade, however, those that entered put a lot of thought into their decorations.  It was fun to see the creativity put into...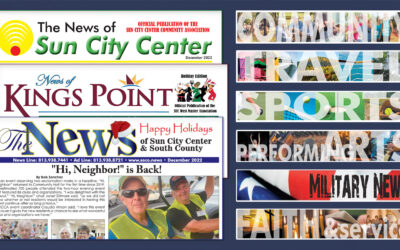 In this issue… Celebrate 60 years with the Men's Club, mark the season with the Holiday Cart Parade, join in the fun of Lighting Up SCC, review the progress of the Long Range Planners over the past year, enjoy "Hi, Neighbor!", learn whooo...