Bob's Vets
A Breakfast Get Together for All Veterans, Their Spouses and Their Friends
By Diane M. Loeffler
Thursday mornings are special for veterans who are within driving distance of the Ruskin Bob Evans restaurant. A large area is set aside for veterans and their guests around 8:30 a.m. Just inside the entrance of the restaurant, you will see small statues that represent different branches of military service. Tell the host or hostess that you are here to eat breakfast with Bob's Vets, and he or she will direct you to the area near the front window. Sit anywhere you want. You are welcome to join any table with an empty chair. Everyone is friendly and ready to hear your story and to share those.
Expect to be greeted by Steve Browning and Dean Johnson. Around 9 a.m. everyone stands for the Pledge of Allegiance. Somewhat later, you may be hearing some announcements about the new Veteran's Clinic, the Mission Act for Veterans, an Honor Flight trip, or other useful information. Now and then there is a special speaker. Mostly, however, it is a low-key gathering of people who have a lot in common.
Steve Browning says, "When I see someone with a service hat, I talk to them and invite them to join us. Our group has no elections. We are just a social club, a breakfast club. Over 600 people have come to our breakfasts at one time or another. About once a month we pay for the breakfasts for our World War II Vets." In addition to being active in Bob's Vets, Browning is currently the Flotilla 75 Vice Commander of the U.S. Coast Guard Auxiliary in Apollo Beach and Ruskin.
Terrell Dossey, "The Chief," was in charge until he passed away in June of 2018. He said, "Everyone here has a story." This is still true. Ask around, and you will hear amazing, touching and funny stories.
Cypress Creek resident, Dennis Brown, has been coming every Thursday since March. He says, "I keep coming back because of the guys who are here. I get to rub elbows with my buddies. We have the same interests." Brown was an Army Aviation Huey Door Gunner. He says, "I helped deliver a baby on a helicopter once. I don't know who was more scared, the lady or me."
Ron Hubner wears a hat that reads, "Tin Can Navy." When asked about it, Huber says he served on a destroyer, "They weren't very well-constructed, so we called them tin cans. Tin Can sailors are a proud bunch. The ships are the smallest ones in the fleet, but they did the most damage and were to be feared. One funny thing is that the metal was so thin that the bombs would go right through and not detonate until after the bomb passed through the ship. I am sure that the bombers were scratching their heads and wondering why there was no explosion." These days, Huber volunteers with a literary ministry called Parents and Children Advance Together.
Richard Mangels served as a plane captain with the Navy between 1956 and 1959. He was responsible for all the systems on the plane, making sure that the tires, oil and everything was in working order. Most veterans who served during this period didn't receive educational benefits, but he did because his time on the USS Shangri-la included responding to a crisis situation.
This Bob's Vets group meets at the Bob Evans Restaurant at 102 Commercial Center Drive in Ruskin. It is near I-75. If you are interested in learning more about Bob's Vets or in attending a Bob's Vets gathering in other locations, go to bobsvets.com.
IN THE PHOTO: Some of the regular attendees of the breakfasts purchase Bob's Vets shirts. The shirts' colors show the branch of the military they served in.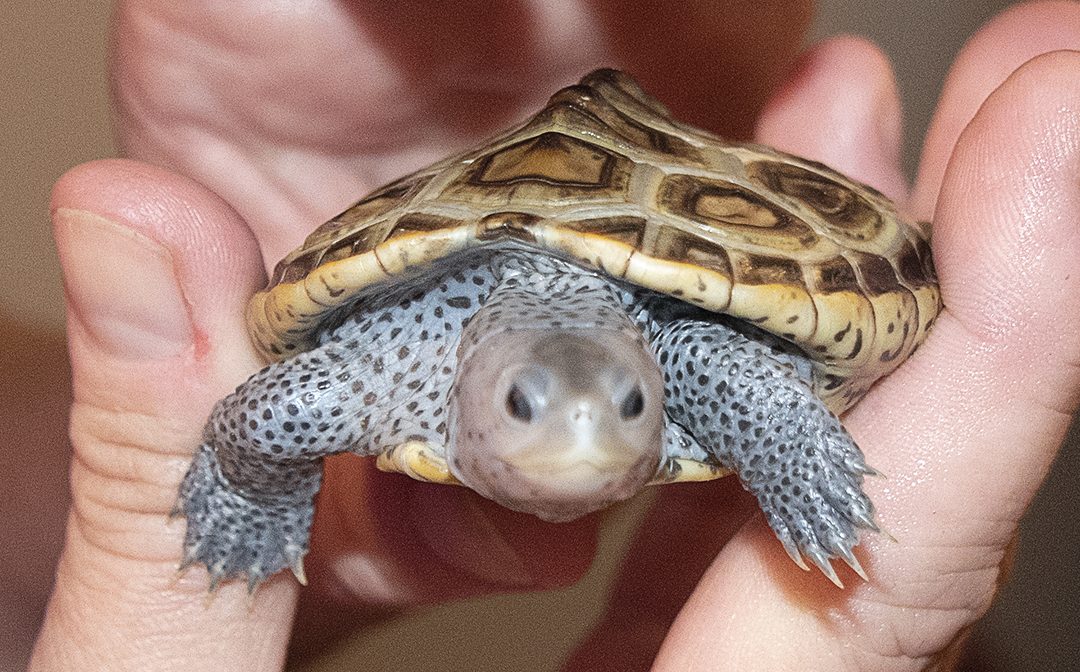 A Labor of LoveBy Kai Rambow The tiny fawn vacuumed its bottle in three gulps. It was very hungry and had only been rescued a few hours earlier.  Fortunately, it was now at Owl's Nest Sanctuary for Wildlife. Owl's Nest is the largest...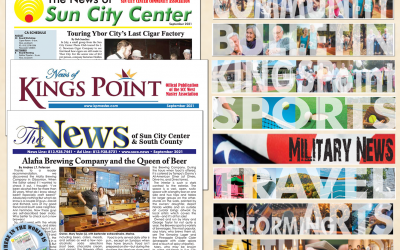 In this issue… Tour Ybor City's last cigar factory, sing with the bluebirds of happiness, save the date for FallFest, commemorate 60 years of SCC with the History Society, tip a glass at Alafia Brewing Company, hit the beach with some rescued...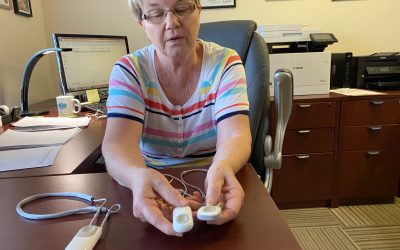 Men's Club Extends an Important LifelineBy Bob Sanchez When Joan Gross crashed her golf cart into trash barrels at 10 p.m., that was the last straw for her daughter Ellen, who moved in with her mom, who is 86 now and has dementia, heart...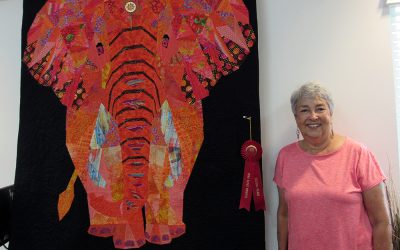 Jan Ring Quilter ExtraordinaireBy Paula Lickfeldt Jan Ring has been sewing since she was a youngster in 4H. She began quilting when she moved to Florida in 1984. Since that time, Jan has made many quilts and quite a few of them have taken...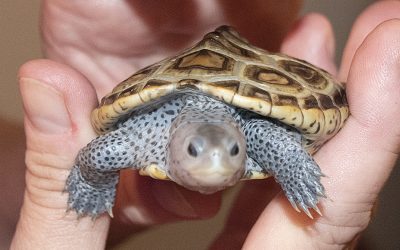 A Labor of LoveBy Kai Rambow The tiny fawn vacuumed its bottle in three gulps. It was very hungry and had only been rescued a few hours earlier.  Fortunately, it was now at Owl's Nest Sanctuary for Wildlife. Owl's Nest is the largest...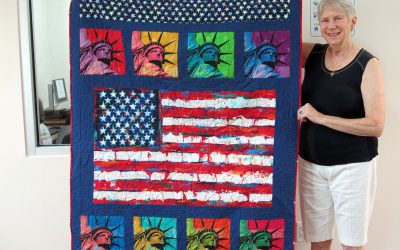 Nan Ryan Showcases Her Quilting TalentBy Paula Lickfeldt Nan Ryan moved to Columbia SC in 2006.  One of her friends was a quilter, and she encouraged Nan to start quilting. Nan's first project was an Iris that she finally finished after she...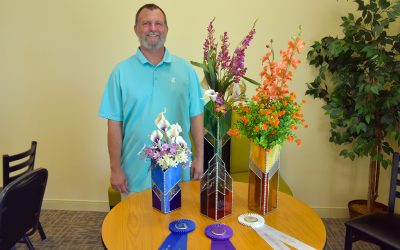 First Time Entrant Wins Best of ShowBy Kai Rambow "I hadn't expected to do well," shared Bradd Robinson. Robinson joined the Stained Glass club only two years ago, and this was his first competition. Robinson walked away with three ribbons...