On July 1, SCCCA President Sam Sudman resigned, effective immediately, citing personal reasons. Sam has done quite a lot for this community; so, if you have a chance, reach out to thank him for his years of dedicated service to SCC.
The CA Board met on July 2 and elected Director Bob Sullivan as President to finish out Sam's term, which ends January 6, 2021.
In the photo: County Commissioner Sandra Murman presents Sam Sudman with the Outstanding Volunteer Leadership Award in 2017. (News file photo)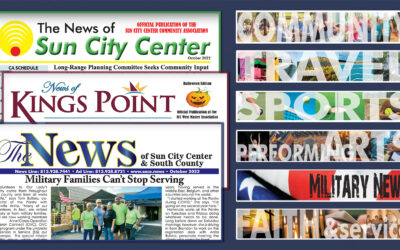 First and foremost, all of us at The News hope that all of you reading this came through Hurricane Ian healthy and safe. Our News team fared well, considering. A few trees and power lines down, loss of power, and the general inconveniences of temporarily...