On July 1, SCCCA President Sam Sudman resigned, effective immediately, citing personal reasons. Sam has done quite a lot for this community; so, if you have a chance, reach out to thank him for his years of dedicated service to SCC.
The CA Board met on July 2 and elected Director Bob Sullivan as President to finish out Sam's term, which ends January 6, 2021.
In the photo: County Commissioner Sandra Murman presents Sam Sudman with the Outstanding Volunteer Leadership Award in 2017. (News file photo)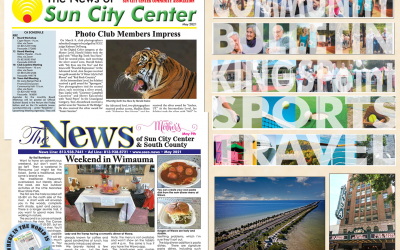 In this issue… The Photo Club members wow us once again, the SCCCA announces a very important Town Hall meeting; a local Club donates thousands for lifesaving equipment; we visit the reopened Tampa Theatre; make some local Family Connections;...