Candidate for Board Withdraws
BREAKING NEWS FROM THE SCC COMMUNITY ASSOCIATION
Mike Burnham has withdrawn his name from the candidates running for the Board of Directors. Since the remaining three candidates — Eric Porr, Ron Matelski, and Bob Sullivan — are running unopposed, the "Meet the Candidates Night" scheduled for November 13 has been cancelled.
To learn more about the remaining candidates, be sure to read their interviews in the November issue of The News, here. Note: That issue includes interviews with all four candidates, because Mr. Burnham's resignation was announced after the issue had been printed.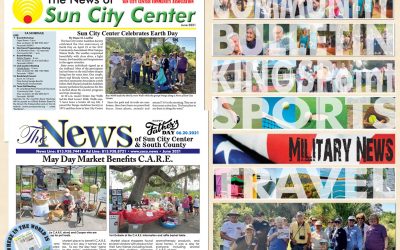 In this issue… Celebrate Earth Day, enjoy local wildlife, get updates on the upcoming Entertainment Series, learn about a benefit event for local pets, go back in time to a wacky and wonderful rendition of the Renaissance, experience turning...