Come out and see if it's your turn to yell, "Bingo!" while supporting the Campaign Against Human Trafficking-Southshore (CAHT). Friday, May 10, 2019, from 4 to 6 p.m.
Located in the Florida Room, 945-D North Course Lane. $10 for an 8-pack of bingo cards. No entry fee. Special games, concessions. Gift cards, and fantastic prizes. Doors open at 3:30 p.m., first come basis. Game starts at 4 p.m. Don't be late! For more information, call Robbie Chapin, 319.360.7025 or email robertainscc@gmail.com.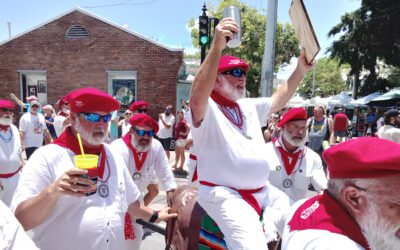 Local Lookalikes Run With the HemingwaysBy Kai Rambow "Always do sober what you said you'd do drunk. That will teach you to keep your mouth shut." – Ernest Hemingway"There might have been some alcohol involved," recalled Gary Mull.  Mull...