The annual Christmas in July event for SouthShore area children, held on Saturday, July 13, involved multiple area nonprofits and high school students to coordinate this huge, successful event. Over 100 kids of all ages and their parents came to celebrate an early Christmas enjoying games, crafts, and reading activities, as well as receiving gifts of food, clothing, shoes, and school backpacks filled with supplies. Campaign Against Human Trafficking (CAHT) participated by reading a classic story and passing out chapter books. Students from Lennard and East Bay High Schools' Key Clubs were guides, moving children from one activity to another. The Kiwanis Club and United Methodist Church were the key organizers, and the Sun City Center Interfaith Council provided funding for this special Christmas giving experience.
In the photo: CAHT volunteers, l to r: Betty Mitchell, Ann Fenimore, Robbie Chaplin, and Annie Garrison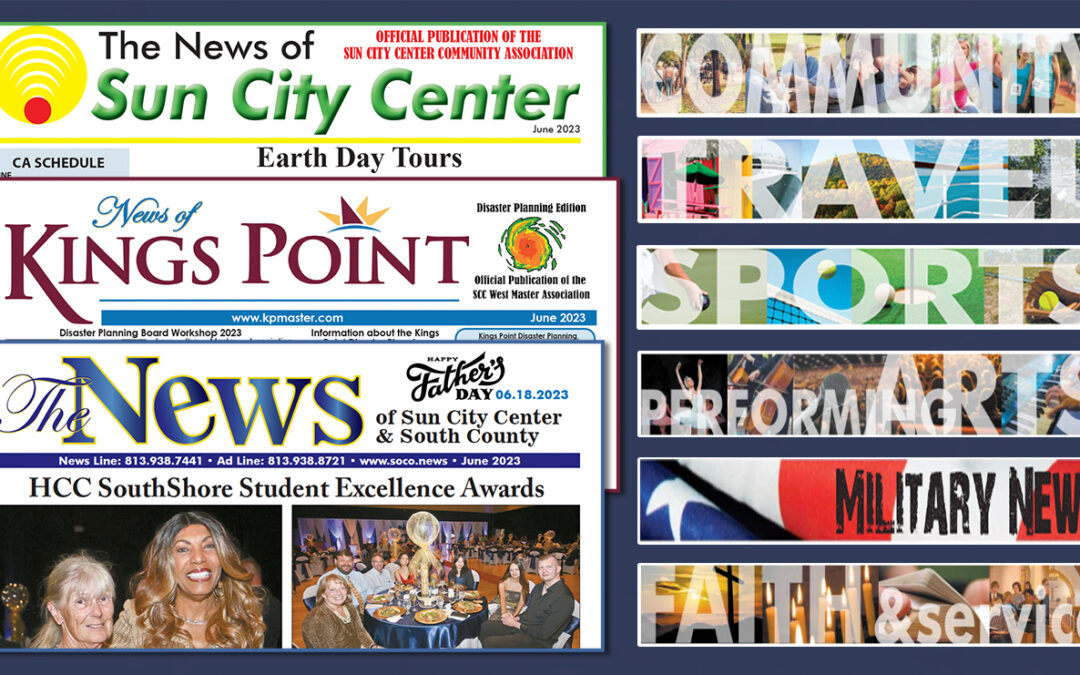 In this issue… Save the Date for the July 4 community breakfast, applaud student excellence at HCC SouthShore, see how Rotary is helping feed the community, relive Earth Day, celebrate national acclaim for our lawn bowlers, enjoy Music on the...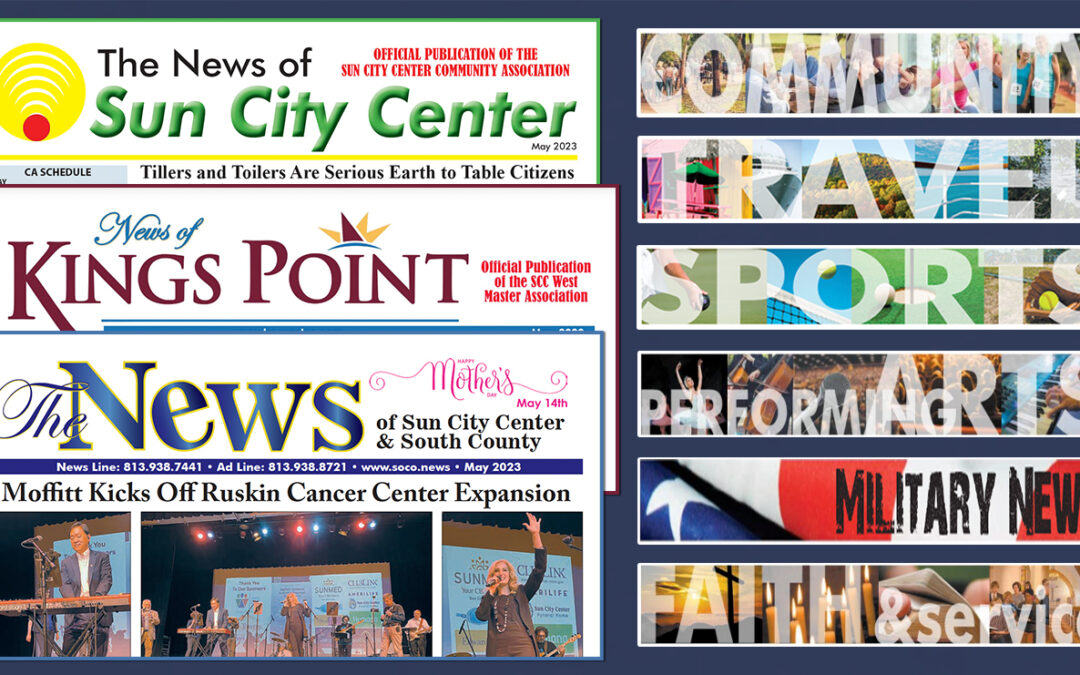 In this issue… Learn about the Moffitt Cancer Center kickoff, get an update on the Waterset Sports Complex, improve your green thumb with the Tillers and Toilers and the Elegant Gardeners, sail with the Cygnet Yacht Club, save the date for the...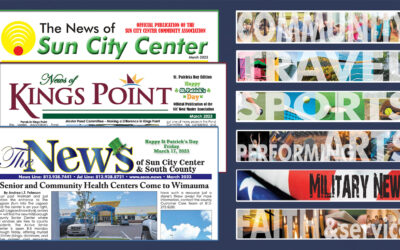 In this issue… Check out FunFest on March 11 and Sun 'n Fun on March 28, find out about the latest scams on March 9, stroll the Bluebird Trail, thank Claudia Hinson for years of outstanding service to the community, learn about Seniors in...