The annual Christmas in July event for SouthShore area children, held on Saturday, July 13, involved multiple area nonprofits and high school students to coordinate this huge, successful event. Over 100 kids of all ages and their parents came to celebrate an early Christmas enjoying games, crafts, and reading activities, as well as receiving gifts of food, clothing, shoes, and school backpacks filled with supplies. Campaign Against Human Trafficking (CAHT) participated by reading a classic story and passing out chapter books. Students from Lennard and East Bay High Schools' Key Clubs were guides, moving children from one activity to another. The Kiwanis Club and United Methodist Church were the key organizers, and the Sun City Center Interfaith Council provided funding for this special Christmas giving experience.
In the photo: CAHT volunteers, l to r: Betty Mitchell, Ann Fenimore, Robbie Chaplin, and Annie Garrison
In this issue… Relive the festive fun of the Holiday Cart Parade, cruise SCC to find colorful lights and holiday decorations, swing by St. Andrew for Rock 'n' Roll Crafts and Cars, meet the new SCCCA Board members, check in with the Security...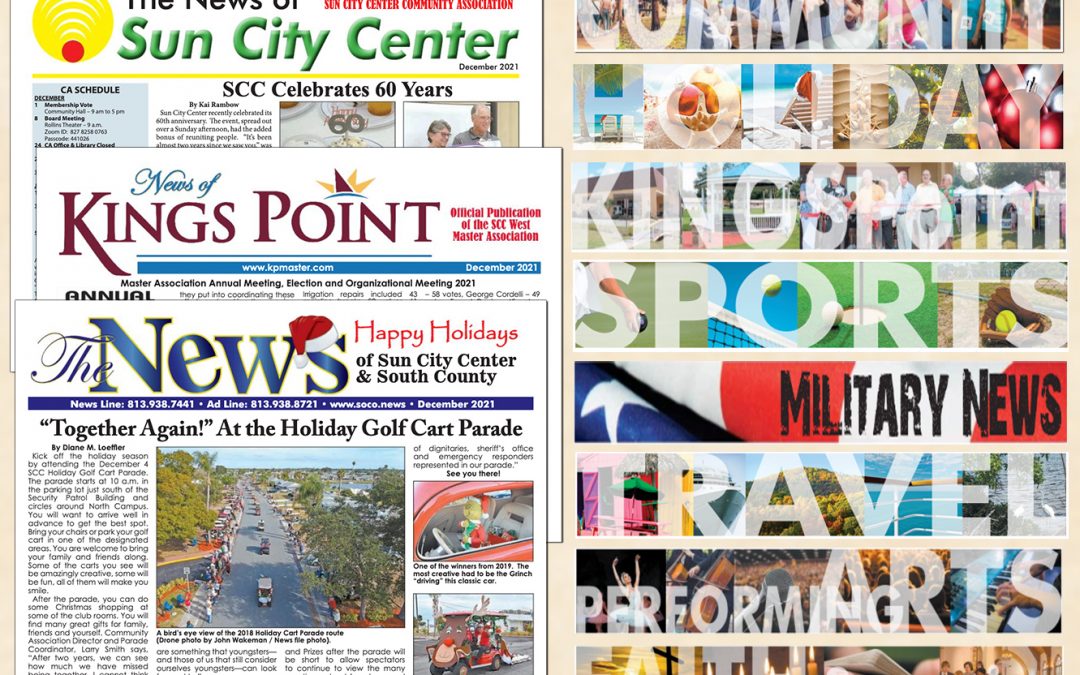 In this issue… Ring in the December holidays with the annual Golf Cart Parade, celebrate 60 Years of SCC, set sail on America's Tall Ship, get to know some local clubs, remember a tireless volunteer who made a big difference, meet a local war...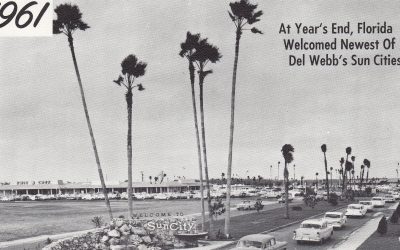 Celebrate The Opening Of SCCA Special Invitation From The History Society, December 30By Ilona Merritt "Time flies when you're having fun" … It seems like just yesterday that SCC celebrated our 50th anniversary. And what fun we had! Now, ten...