The annual Christmas in July event for SouthShore area children, held on Saturday, July 13, involved multiple area nonprofits and high school students to coordinate this huge, successful event. Over 100 kids of all ages and their parents came to celebrate an early Christmas enjoying games, crafts, and reading activities, as well as receiving gifts of food, clothing, shoes, and school backpacks filled with supplies. Campaign Against Human Trafficking (CAHT) participated by reading a classic story and passing out chapter books. Students from Lennard and East Bay High Schools' Key Clubs were guides, moving children from one activity to another. The Kiwanis Club and United Methodist Church were the key organizers, and the Sun City Center Interfaith Council provided funding for this special Christmas giving experience.
In the photo: CAHT volunteers, l to r: Betty Mitchell, Ann Fenimore, Robbie Chaplin, and Annie Garrison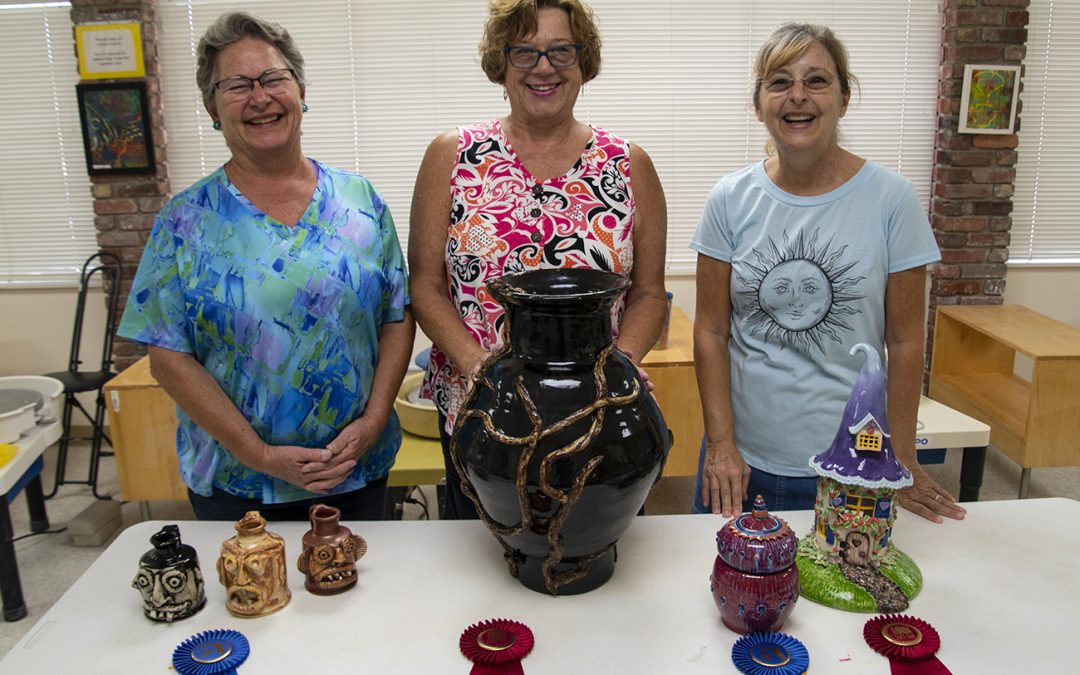 Pottery Club Wins Again at State FairBy Kai Rambow "I saw a program on PBS about ugly face jugs and I became inspired," reflected Terrie McNamara.  "I had also just broken a pot on the kiln and said 'Oh, my gosh, perfect teeth.' I wanted to do...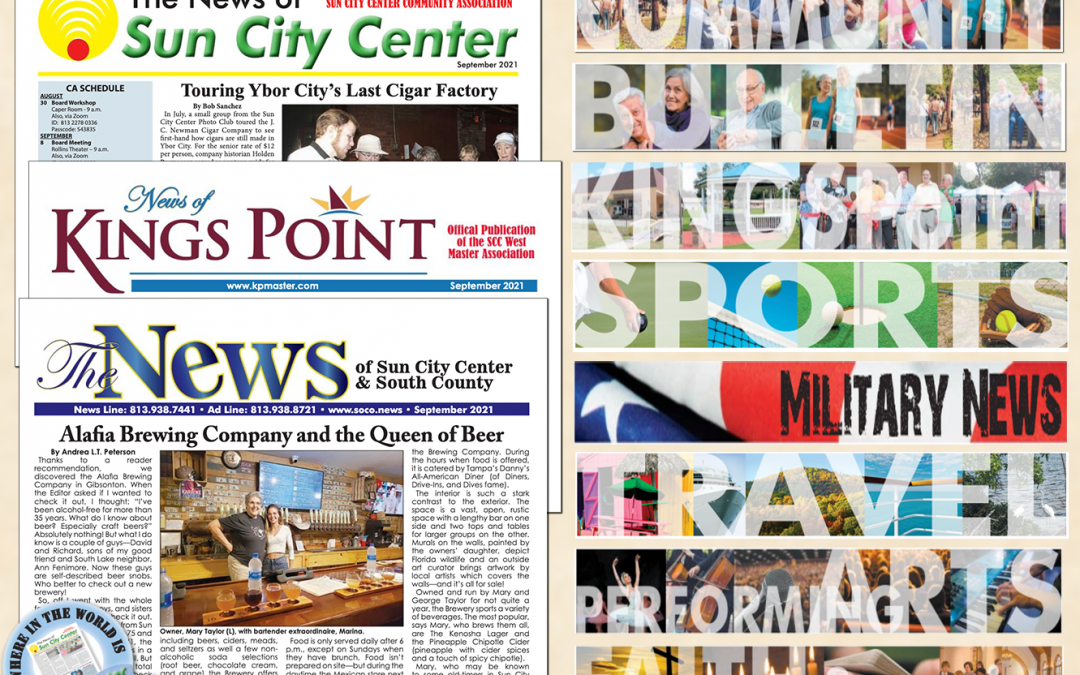 In this issue… Tour Ybor City's last cigar factory, sing with the bluebirds of happiness, save the date for FallFest, commemorate 60 years of SCC with the History Society, tip a glass at Alafia Brewing Company, hit the beach with some rescued...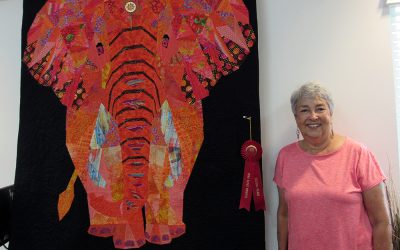 Jan Ring Quilter ExtraordinaireBy Paula Lickfeldt Jan Ring has been sewing since she was a youngster in 4H. She began quilting when she moved to Florida in 1984. Since that time, Jan has made many quilts and quite a few of them have taken...