The annual Christmas in July event for SouthShore area children, held on Saturday, July 13, involved multiple area nonprofits and high school students to coordinate this huge, successful event. Over 100 kids of all ages and their parents came to celebrate an early Christmas enjoying games, crafts, and reading activities, as well as receiving gifts of food, clothing, shoes, and school backpacks filled with supplies. Campaign Against Human Trafficking (CAHT) participated by reading a classic story and passing out chapter books. Students from Lennard and East Bay High Schools' Key Clubs were guides, moving children from one activity to another. The Kiwanis Club and United Methodist Church were the key organizers, and the Sun City Center Interfaith Council provided funding for this special Christmas giving experience.
In the photo: CAHT volunteers, l to r: Betty Mitchell, Ann Fenimore, Robbie Chaplin, and Annie Garrison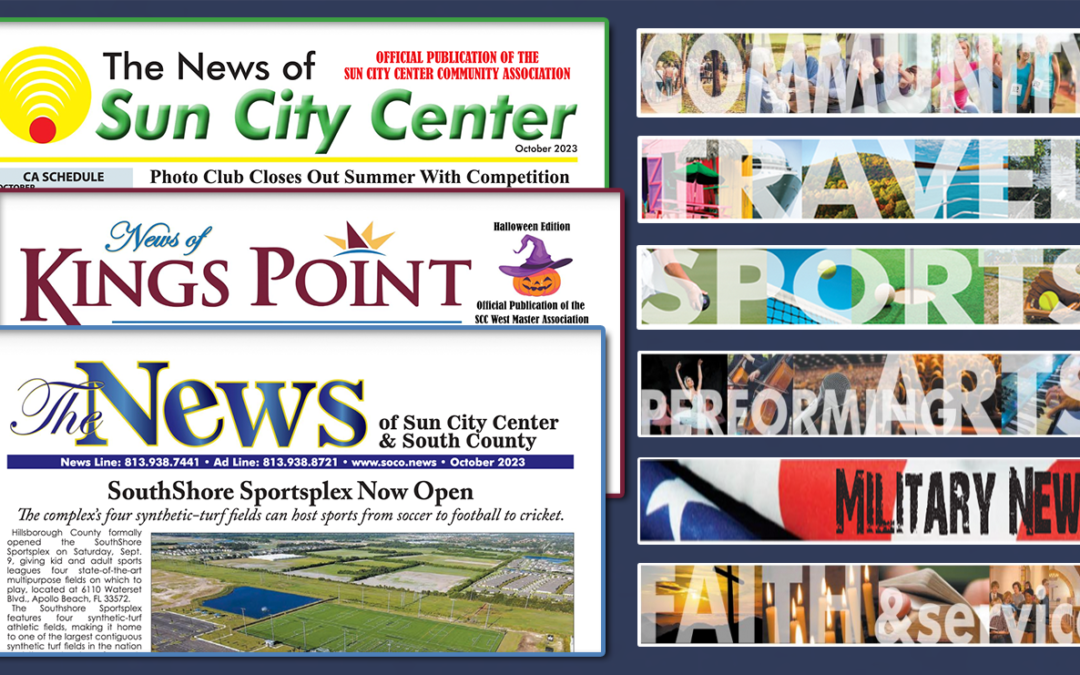 In this issue… Save the date for "Hi, Neighbor!", cruise over to the SouthShore Sportsplex, see why a grant was awarded to the Boys & Girls Club, discover why an SCC woman took TOPS honors, meet an Angel on Earth, enjoy a Dramedy on Aging,...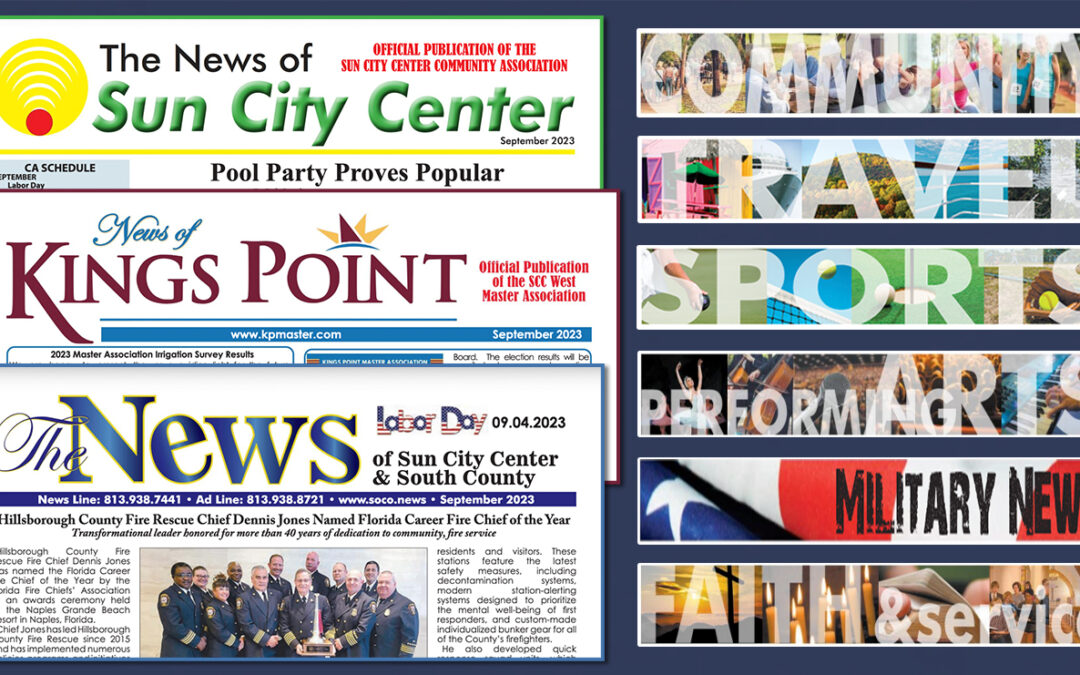 In this issue… Have some Pool Party fun, celebrate with the History Society, register for the Active Life Games, see why local volunteers rock, go Trail Blazing, learn why a local fire chief received a lifetime honor, support Adaptive Sports,...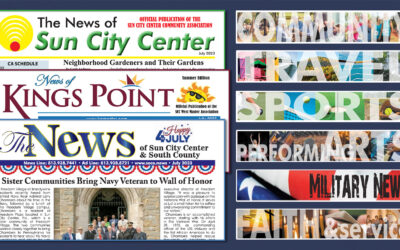 In this issue… Enjoy the artistry of some local green thumbs, be sure not to miss the July 4th Breakfast and Family Fun Day, explore the art of Quilling (not Quilting), take a Smooth Ride down Del Webb, hear about Master Plans, high five some...