The annual Christmas in July event for SouthShore area children, held on Saturday, July 13, involved multiple area nonprofits and high school students to coordinate this huge, successful event. Over 100 kids of all ages and their parents came to celebrate an early Christmas enjoying games, crafts, and reading activities, as well as receiving gifts of food, clothing, shoes, and school backpacks filled with supplies. Campaign Against Human Trafficking (CAHT) participated by reading a classic story and passing out chapter books. Students from Lennard and East Bay High Schools' Key Clubs were guides, moving children from one activity to another. The Kiwanis Club and United Methodist Church were the key organizers, and the Sun City Center Interfaith Council provided funding for this special Christmas giving experience.
In the photo: CAHT volunteers, l to r: Betty Mitchell, Ann Fenimore, Robbie Chaplin, and Annie Garrison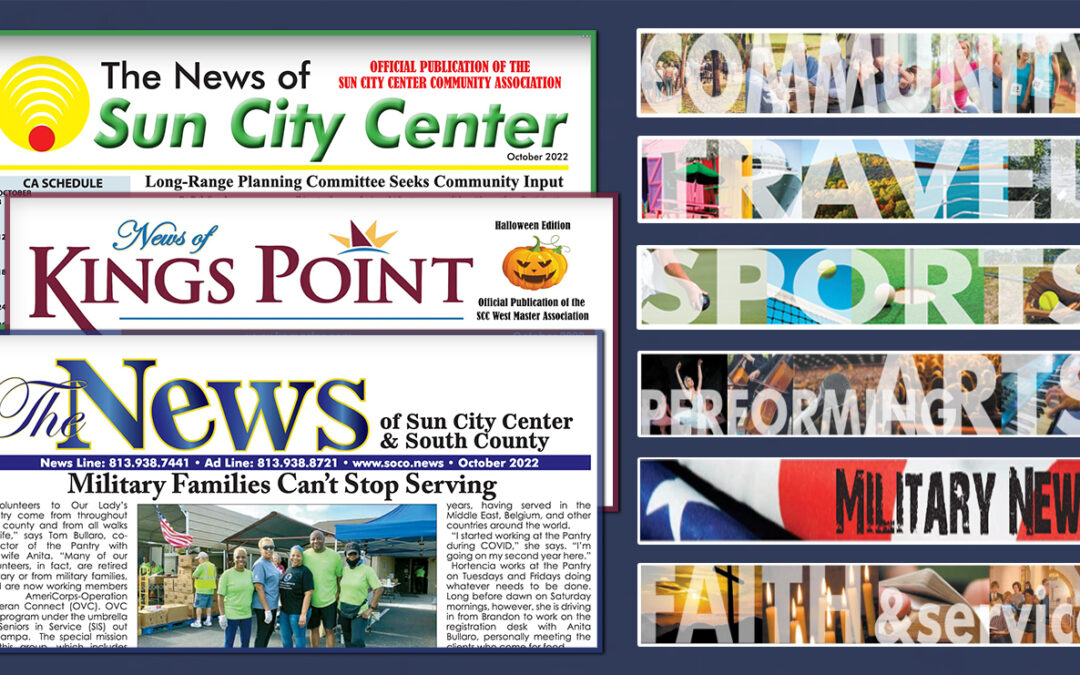 First and foremost, all of us at The News hope that all of you reading this came through Hurricane Ian healthy and safe. Our News team fared well, considering. A few trees and power lines down, loss of power, and the general inconveniences of temporarily...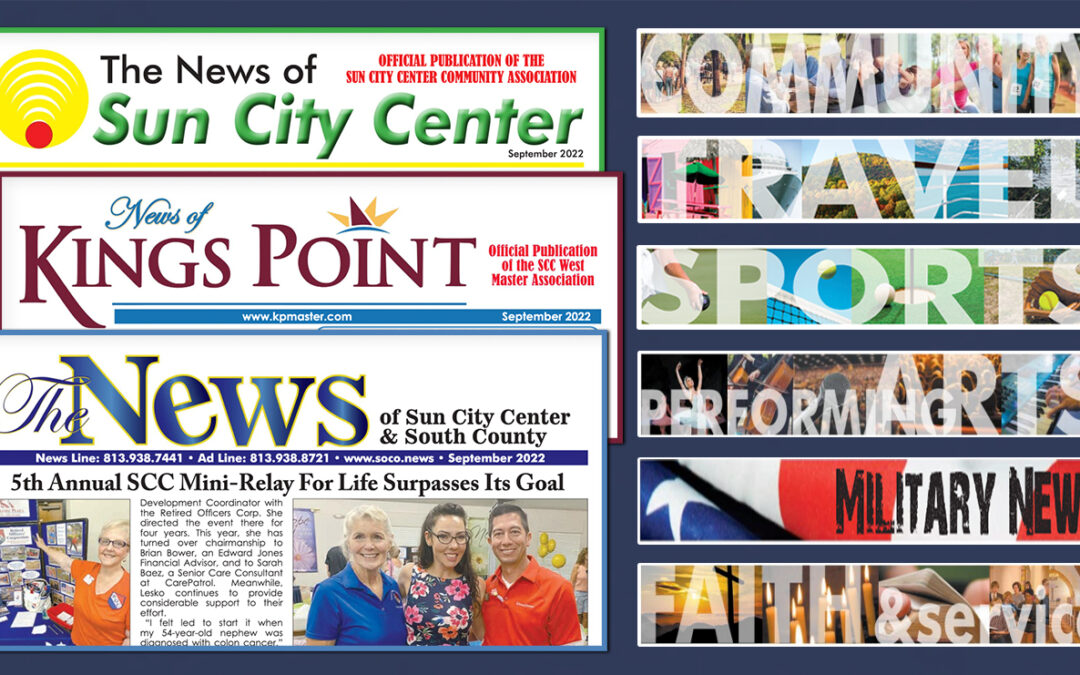 In this issue… Run with the Hemingways, explore the new ER at Sun City Center, take a Night Out with the sheriff's department, see how SCC is Sprucing Up, celebrate Photo Club competition winners, get updated on the Long Range Plan, make some...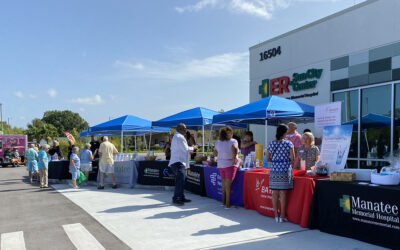 Community Expo Showcases ER at Sun City CenterBy Bob Sanchez The ER at Sun City Center hosted a Community Expo to show off the brand-new facility to the public. The free-standing building is an extension of Manatee Memorial Hospital....