The Hillsborough County Sheriff's Office is in need of additional Crossing Guards for the upcoming 2019-20 school year.
FROM THE HCSO
"The Crossing Guard Program is seeking energetic and reliable candidates for a rewarding opportunity to serve the children of Hillsborough County. This program is a part-time, split shift position which offers Florida Retirement System benefits. If you are looking for part-time employment with a highly-respected law enforcement agency and a predictable schedule, this is the opportunity!"
MINIMUM QUALIFICATIONS
Must be in good physical condition
No criminal history
Possess a Florida driver license or identification card
Ability to communicate instructions in English
Submit to drug screening and fingerprinting
DETAILS
Shifts: 2 Shifts per day 6:50 a.m. to 8:05 a.m. and 1:40 p.m. to 2:25 p.m.
Days: Monday through Friday No holidays or weekends.
Pay: $11.86 per hour 10 hours per week 20 hours per paycheck
Uniform: You wear your own white shirt with black pants and black shoes
Equipment: We provide the safety vest, stop paddle, raincoat and whistle
Training: You will be trained for three days by a certified trainer.
There is a 1 day mandatory yearly training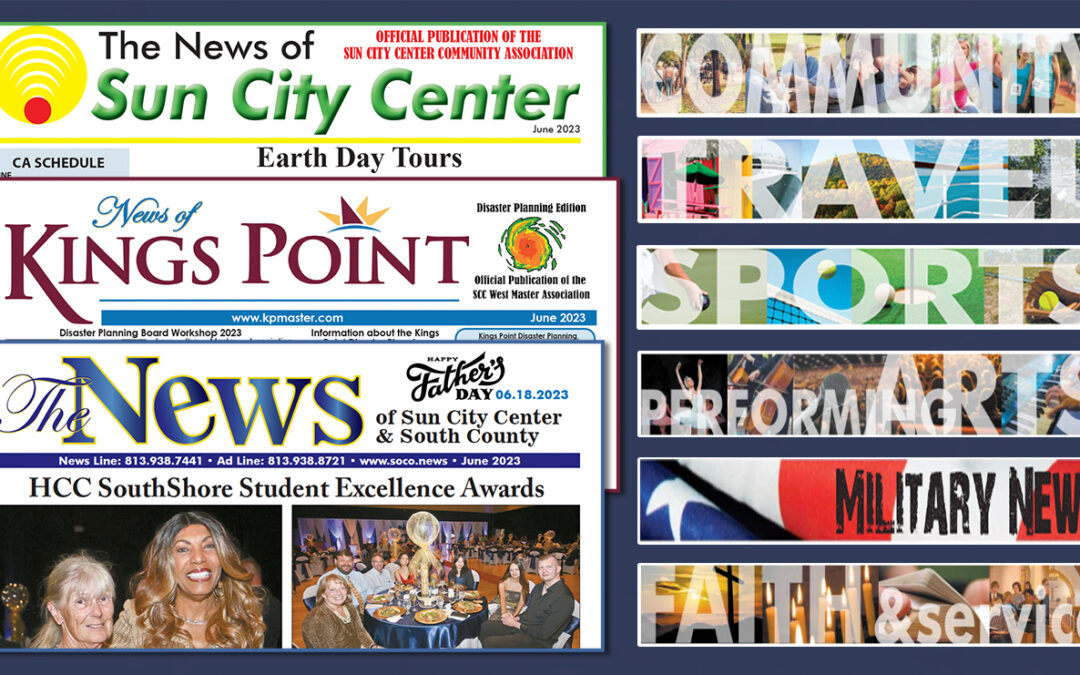 In this issue… Save the Date for the July 4 community breakfast, applaud student excellence at HCC SouthShore, see how Rotary is helping feed the community, relive Earth Day, celebrate national acclaim for our lawn bowlers, enjoy Music on the...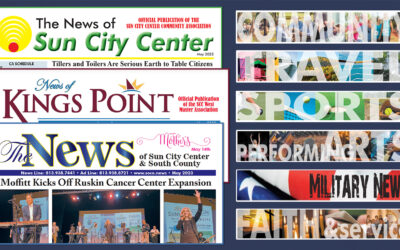 In this issue… Learn about the Moffitt Cancer Center kickoff, get an update on the Waterset Sports Complex, improve your green thumb with the Tillers and Toilers and the Elegant Gardeners, sail with the Cygnet Yacht Club, save the date for the...
In this issue… Explore the myriad of opportunities in the community through FunFest, marvel at the wonders created for the Stained Glass Show, swashbuckle with the History Society, save the date for shredding day, catch up with the Long Range...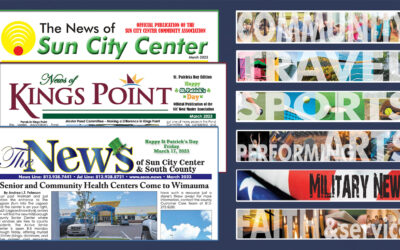 In this issue… Check out FunFest on March 11 and Sun 'n Fun on March 28, find out about the latest scams on March 9, stroll the Bluebird Trail, thank Claudia Hinson for years of outstanding service to the community, learn about Seniors in...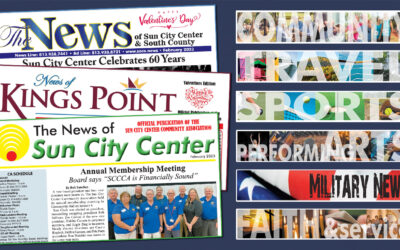 In this issue… Meet the new SCCCA board, enjoy amazing images created by Photo Club members, celebrate 60 years of SCC, jam with the Kings Point Music Makers, grab your calendars to fill with February festivals… Enjoy a Casual, Comfortable...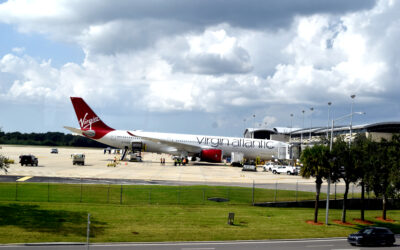 Virgin Atlantic Starts Service to London Heathrow By Kai Rambow Travel is back! Virgin Atlantic just started service between Tampa and London Heathrow.  It's a first. Yes, there is British Airways, but their flight is to London Gatwick.  As...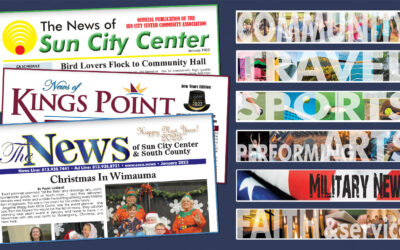 In this issue… Discover why bird lovers flocked to Community Hall, save the date for the Volunteer Picnic on February 15; cruise with the Holiday Cart Parade, see how folks celebrated Christmas in Wimauma, enjoy the Shrine Christmas party, hang...