The Hillsborough County Sheriff's Office is in need of additional Crossing Guards for the upcoming 2019-20 school year.
FROM THE HCSO
"The Crossing Guard Program is seeking energetic and reliable candidates for a rewarding opportunity to serve the children of Hillsborough County. This program is a part-time, split shift position which offers Florida Retirement System benefits. If you are looking for part-time employment with a highly-respected law enforcement agency and a predictable schedule, this is the opportunity!"
MINIMUM QUALIFICATIONS
Must be in good physical condition
No criminal history
Possess a Florida driver license or identification card
Ability to communicate instructions in English
Submit to drug screening and fingerprinting
DETAILS
Shifts: 2 Shifts per day 6:50 a.m. to 8:05 a.m. and 1:40 p.m. to 2:25 p.m.
Days: Monday through Friday No holidays or weekends.
Pay: $11.86 per hour 10 hours per week 20 hours per paycheck
Uniform: You wear your own white shirt with black pants and black shoes
Equipment: We provide the safety vest, stop paddle, raincoat and whistle
Training: You will be trained for three days by a certified trainer.
There is a 1 day mandatory yearly training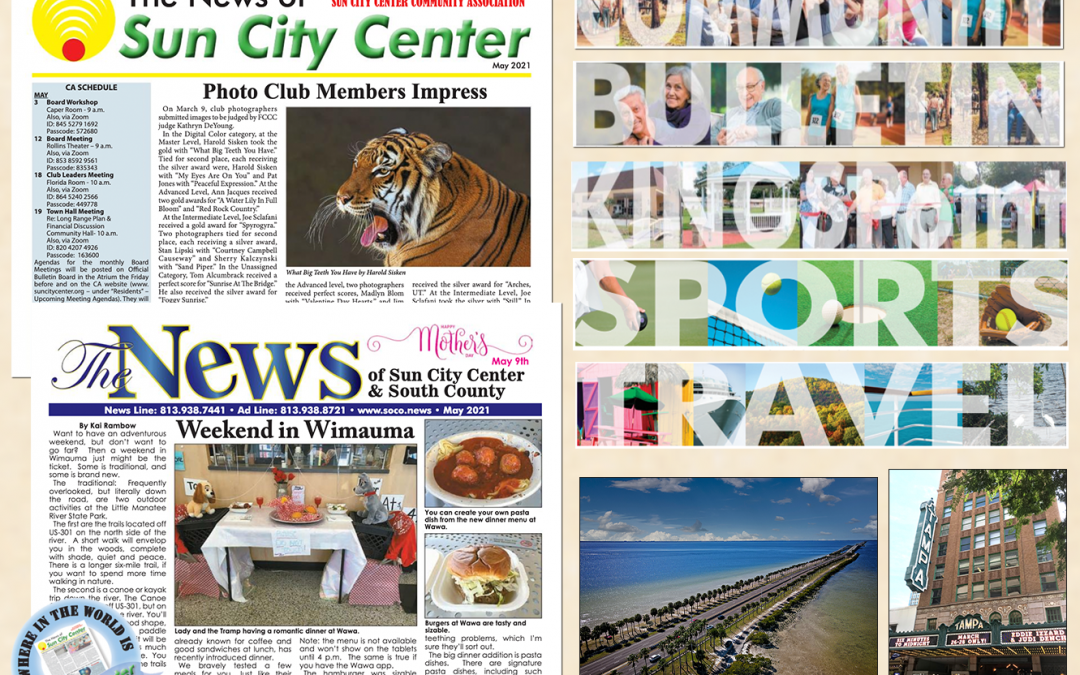 In this issue… The Photo Club members wow us once again, the SCCCA announces a very important Town Hall meeting; a local Club donates thousands for lifesaving equipment; we visit the reopened Tampa Theatre; make some local Family Connections;...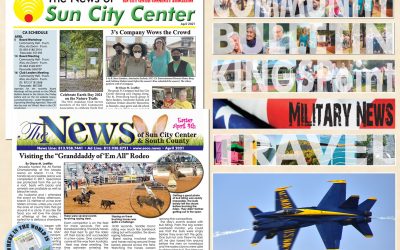 In this issue… Visit the Arcadia Rodeo, laugh and learn with Phoney Baloney, marvel at the blue Angels, enjoy Gazebo concerts, celebrate local volunteers, appreciate Andy Ledoux, take a Nature Break, join a grief support group, explore the...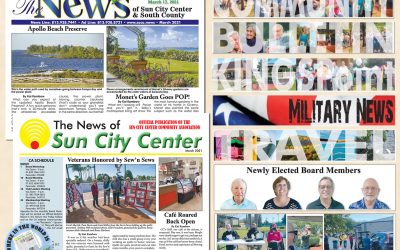 In this issue… Hear from the newly elected SCCCA Board Members, see who helped SCC residents get their COVID-19 vaccine, get away for the day at Apollo Beach Preserve, mark your calendars for a very special livestream theater event, enjoy a...
In this issue… Get to know the SCC Beautification Corporation, discover who won the SCC Photo Club's Best of the Best contest, get up to date on local infrastructure projects, stay on your toes with the Ballet Club, explore art and nature at...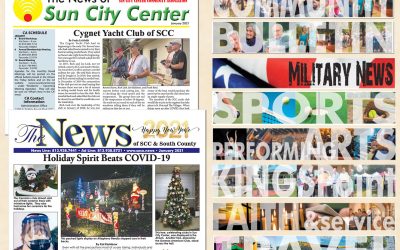 In this issue… Get to know the members of the Cygnet Yacht Club, meet the candidates in the SCCCA Board run-off election to be held February 3, explore the history of Old Town Hall, see how the Holiday Spirit is alive and well in SCC &...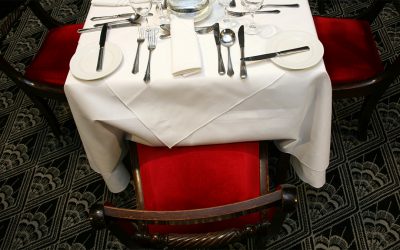 Space at the tableBy E. Adam PorterEditor, News of SCC & South County I love Christmas, the entire holiday season. From the moment the turkey comes out of the oven on Thanksgiving until we toast the new year, my spirits are up, and there's a gleam in...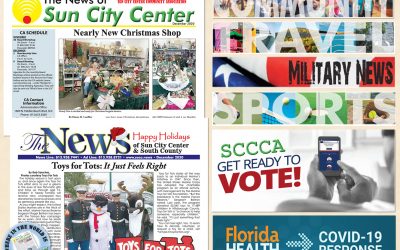 In this issue… We share the holiday spirit of giving with Toys For Tots, see how the Shriners plan to "Save the Day" for some deserving local kids, relive the scary fun of the Ghoulish Golf Cart Parade, explore the holiday gifts and decorations...