The Hillsborough County Sheriff's Office is in need of additional Crossing Guards for the upcoming 2019-20 school year.
FROM THE HCSO
"The Crossing Guard Program is seeking energetic and reliable candidates for a rewarding opportunity to serve the children of Hillsborough County. This program is a part-time, split shift position which offers Florida Retirement System benefits. If you are looking for part-time employment with a highly-respected law enforcement agency and a predictable schedule, this is the opportunity!"
MINIMUM QUALIFICATIONS
Must be in good physical condition
No criminal history
Possess a Florida driver license or identification card
Ability to communicate instructions in English
Submit to drug screening and fingerprinting
DETAILS
Shifts: 2 Shifts per day 6:50 a.m. to 8:05 a.m. and 1:40 p.m. to 2:25 p.m.
Days: Monday through Friday No holidays or weekends.
Pay: $11.86 per hour 10 hours per week 20 hours per paycheck
Uniform: You wear your own white shirt with black pants and black shoes
Equipment: We provide the safety vest, stop paddle, raincoat and whistle
Training: You will be trained for three days by a certified trainer.
There is a 1 day mandatory yearly training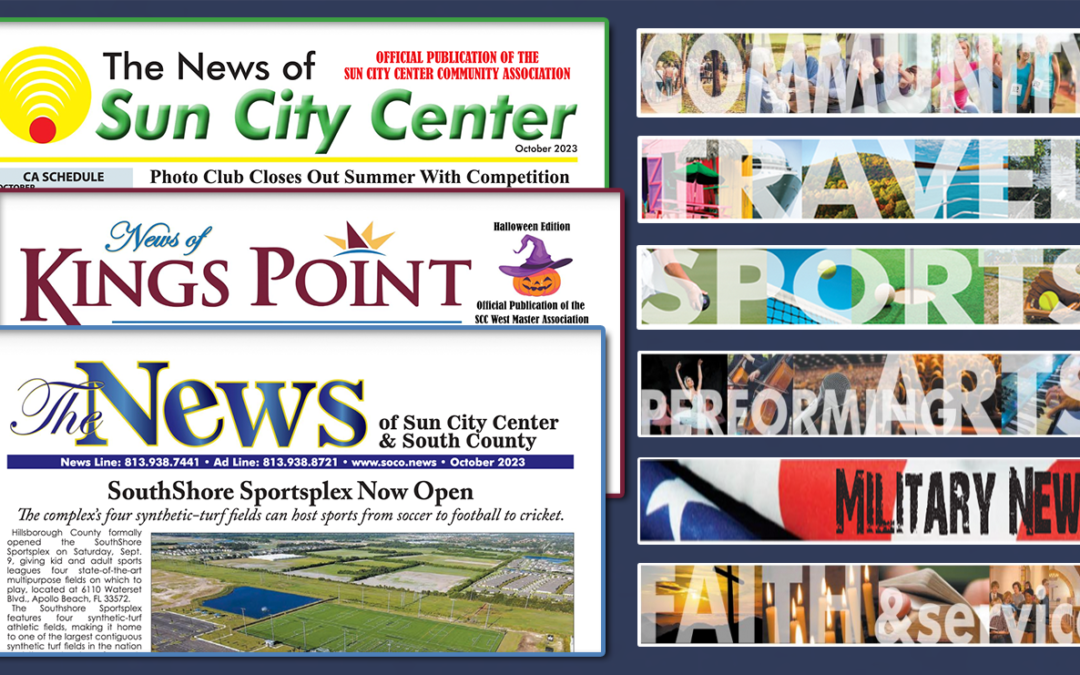 In this issue… Save the date for "Hi, Neighbor!", cruise over to the SouthShore Sportsplex, see why a grant was awarded to the Boys & Girls Club, discover why an SCC woman took TOPS honors, meet an Angel on Earth, enjoy a Dramedy on Aging,...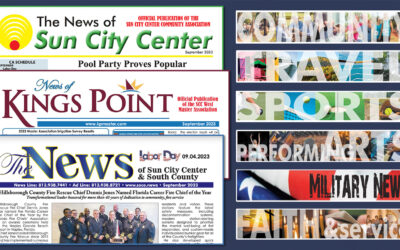 In this issue… Have some Pool Party fun, celebrate with the History Society, register for the Active Life Games, see why local volunteers rock, go Trail Blazing, learn why a local fire chief received a lifetime honor, support Adaptive Sports,...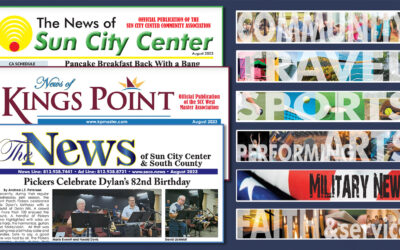 In this issue… Relive the fun of the Pancake Breakfast and the Pool Party, make some Community and Family Connections, see how local Sew'n Sews are helping our community, get Shell Craftin', celebrate the music of Bob Dylan with the Pickers,...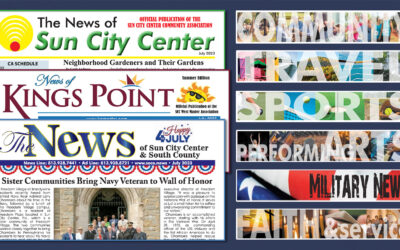 In this issue… Enjoy the artistry of some local green thumbs, be sure not to miss the July 4th Breakfast and Family Fun Day, explore the art of Quilling (not Quilting), take a Smooth Ride down Del Webb, hear about Master Plans, high five some...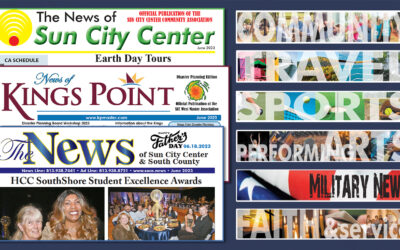 In this issue… Save the Date for the July 4 community breakfast, applaud student excellence at HCC SouthShore, see how Rotary is helping feed the community, relive Earth Day, celebrate national acclaim for our lawn bowlers, enjoy Music on the...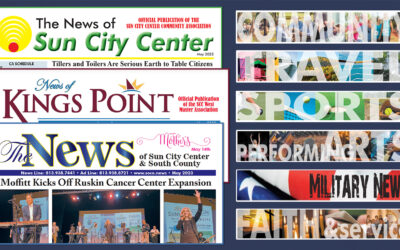 In this issue… Learn about the Moffitt Cancer Center kickoff, get an update on the Waterset Sports Complex, improve your green thumb with the Tillers and Toilers and the Elegant Gardeners, sail with the Cygnet Yacht Club, save the date for the...
In this issue… Explore the myriad of opportunities in the community through FunFest, marvel at the wonders created for the Stained Glass Show, swashbuckle with the History Society, save the date for shredding day, catch up with the Long Range...