Cygnet Yacht Club Awards
By Paula Lickfeldt, Photo by Rich Link
On May 3, the members of the Cygnet Yacht Club had dinner at Club Renaissance. They had a night of socializing and awarded the trophies that the members had won the month before.
Rich Link, club president, uses electronic scorekeeping software to keep the race scores for the month. At the end of each month he tallies the scores to see who won the most races. Once a month, the club members and their wives or partners go out for dinner and the trophies are awarded. The winner of a trophy gets to keep it for three weeks, return it and then it is passed on to the next winner.
At the May dinner the awards went to (pictured left to right), Jim Hallaron 4th place, Glen Surkont 2nd place, Rich Link 1st place, and Bob Cabral 3rd place. Bob got the blue boat trophy for racing the most races in April.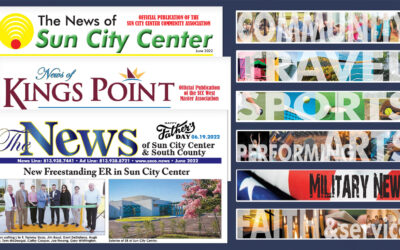 In this issue… Discover a new ER in SCC, meet the new SCCCA director, celebrate with Cygnet, commemorate Earth Day, take a low and slow balloon cruise, marvel at the world's largest flamingo, catch up on Entertainment News, save the date for...