The Sun City Area Chamber of Commerce presents their Annual Fall Business Expo, a Drive-Thru Event, on Friday, August 28, 2020, from 9 a.m. to 1 p.m.
Claim Your Goodie Bag!
This year, Fall Business Expo organizers are doing something different to deliver value while following CDC-directed social distancing protocols. Arrive by car or golf cart, entering through the Valley Forge Blvd. entrance. Cruise through to receive your Business Goodie Bag, drive through, and enjoy the rest of your day!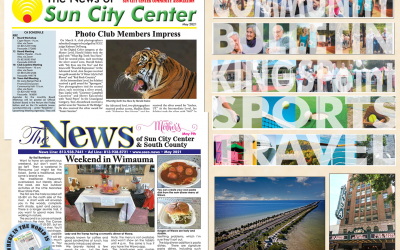 In this issue… The Photo Club members wow us once again, the SCCCA announces a very important Town Hall meeting; a local Club donates thousands for lifesaving equipment; we visit the reopened Tampa Theatre; make some local Family Connections;...