The Sun City Area Chamber of Commerce presents their Annual Fall Business Expo, a Drive-Thru Event, on Friday, August 28, 2020, from 9 a.m. to 1 p.m.
Claim Your Goodie Bag!
This year, Fall Business Expo organizers are doing something different to deliver value while following CDC-directed social distancing protocols. Arrive by car or golf cart, entering through the Valley Forge Blvd. entrance. Cruise through to receive your Business Goodie Bag, drive through, and enjoy the rest of your day!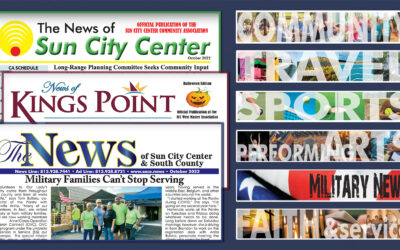 First and foremost, all of us at The News hope that all of you reading this came through Hurricane Ian healthy and safe. Our News team fared well, considering. A few trees and power lines down, loss of power, and the general inconveniences of temporarily...