Area residents who drive their golf carts along the path to and from Walmart will be relieved to see a new, flexible center upright in place of the long-broken wood stanchion near the US-301 crossing. Hillsborough County crews originally installed sturdy 6-by-8-inch posts at each end of the path to deter vehicle traffic. 
About two years ago, the post nearest the highway was broken off by some kind of large vehicle.  The Sun City Center Leathernecks Club, which has "adopted" the path, reset the broken, now much shorter post, and SCC Community Association government liaison Sam Sudman requested that the county install a replacement.
After many months of waiting, the Leathernecks fashioned a new post from 4-by-6 timbers.  That replacement was struck repeatedly by wayward golf carts over the ensuing months, and ultimately destroyed. 
Though several golf carts were damaged, no injuries have been reported.  A traffic cone has served as a temporary lane divider for the past few months, and the new golf-cart-friendly "flexible tubular delineator" was installed in early July.  A wood post remains at the other end of the path.
In the photo:  A new flexible "delineator" has replaced the oft-thumped wood post dividing the lanes of the golf cart path linking East Del Webb Blvd. and US 301.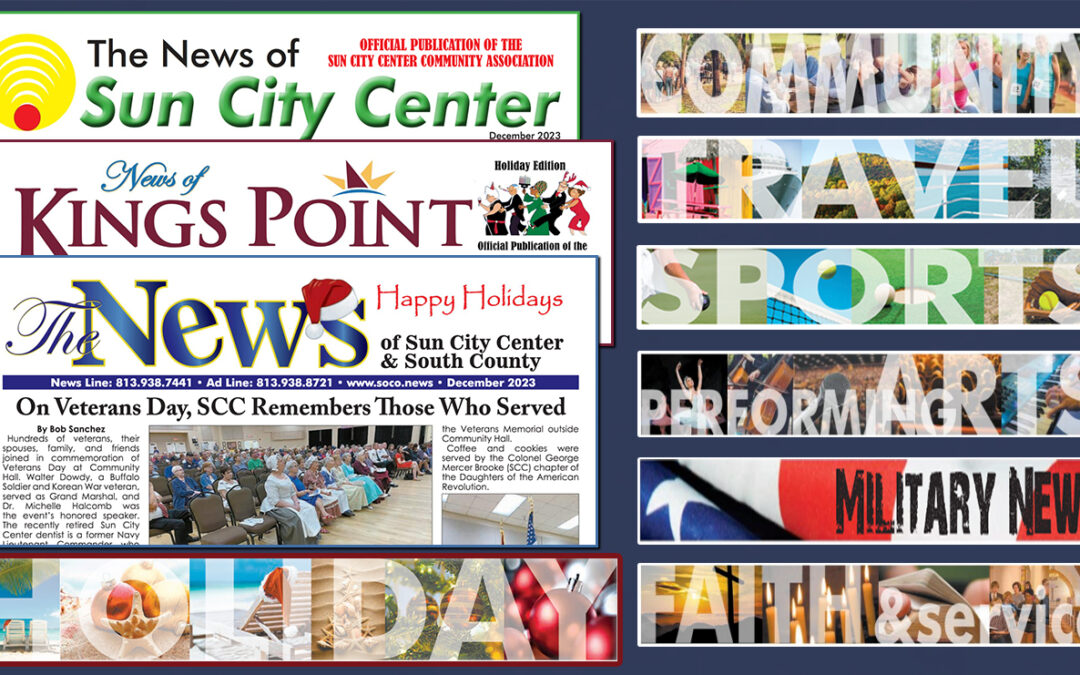 In this issue… Explore Christmas decorations in SCC, check out the National Lawn Bowling Tournament, meet friends at "Hi, Neighbor!", read the detailed LRPC Report, commemorate Veterans Day, visit Jurassic Park, beware of scammers, find out why...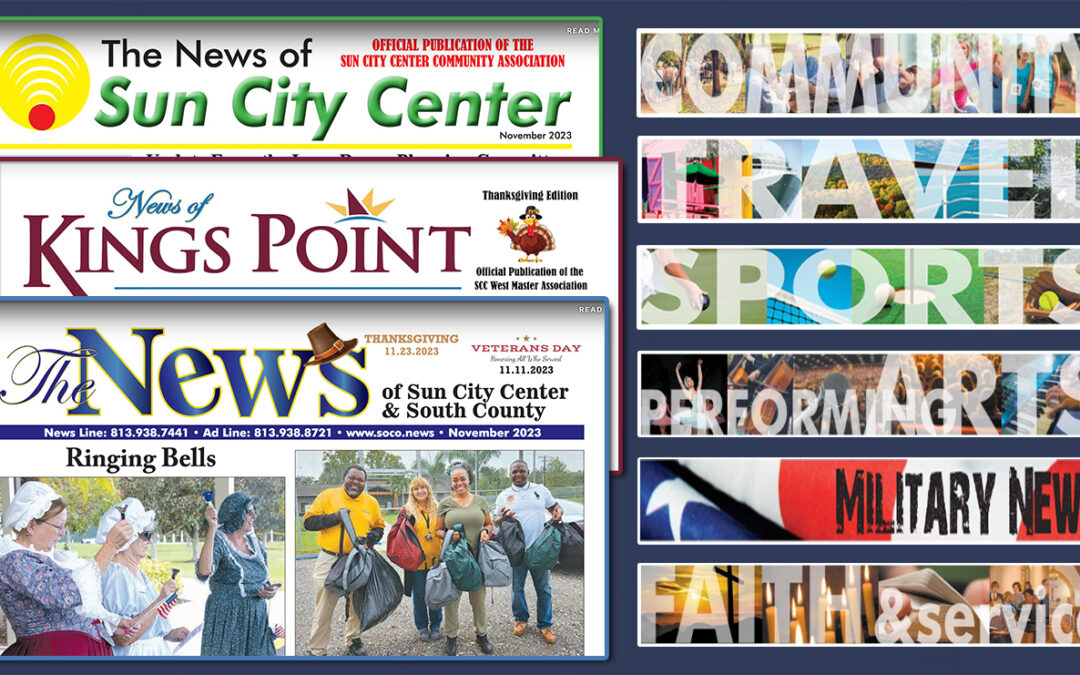 Discover what the Long Range Planning Committee is working on, find out how folks cruise around SCC, hear from the candidates for CA Board of Directors, ring bells with DAR, support local kids, laugh with the Pelican Players, travel to…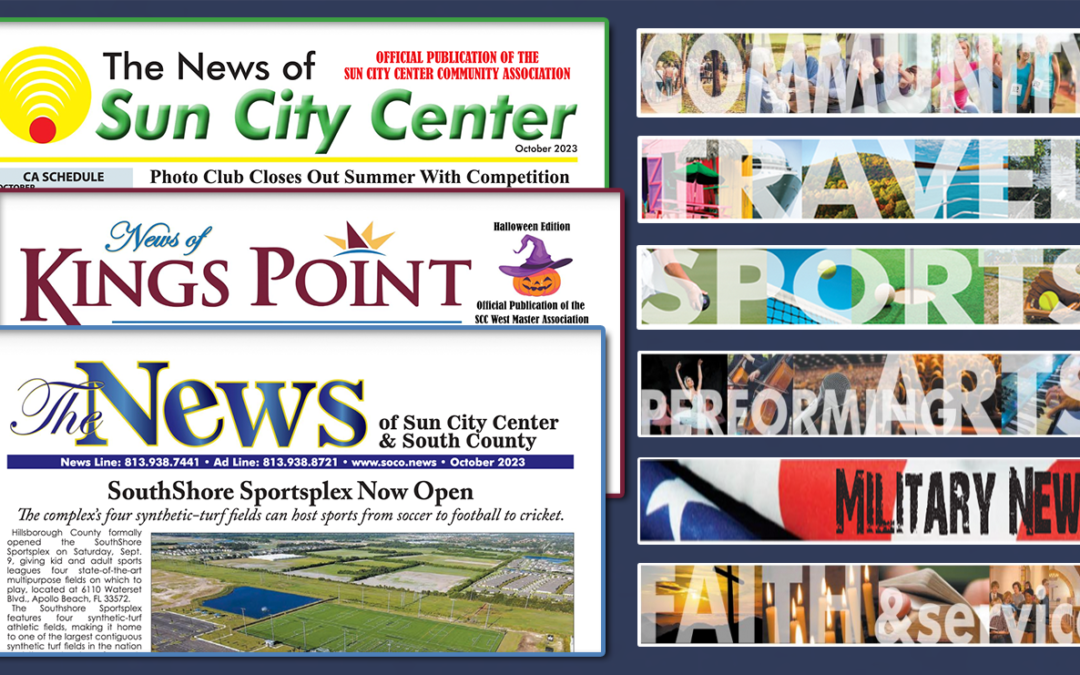 In this issue… Save the date for "Hi, Neighbor!", cruise over to the SouthShore Sportsplex, see why a grant was awarded to the Boys & Girls Club, discover why an SCC woman took TOPS honors, meet an Angel on Earth, enjoy a Dramedy on Aging,...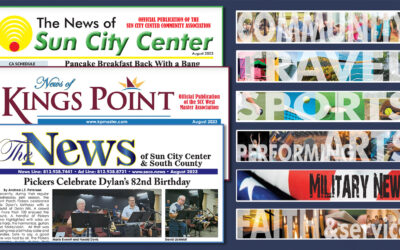 In this issue… Relive the fun of the Pancake Breakfast and the Pool Party, make some Community and Family Connections, see how local Sew'n Sews are helping our community, get Shell Craftin', celebrate the music of Bob Dylan with the Pickers,...