Area residents who drive their golf carts along the path to and from Walmart will be relieved to see a new, flexible center upright in place of the long-broken wood stanchion near the US-301 crossing. Hillsborough County crews originally installed sturdy 6-by-8-inch posts at each end of the path to deter vehicle traffic. 
About two years ago, the post nearest the highway was broken off by some kind of large vehicle.  The Sun City Center Leathernecks Club, which has "adopted" the path, reset the broken, now much shorter post, and SCC Community Association government liaison Sam Sudman requested that the county install a replacement.
After many months of waiting, the Leathernecks fashioned a new post from 4-by-6 timbers.  That replacement was struck repeatedly by wayward golf carts over the ensuing months, and ultimately destroyed. 
Though several golf carts were damaged, no injuries have been reported.  A traffic cone has served as a temporary lane divider for the past few months, and the new golf-cart-friendly "flexible tubular delineator" was installed in early July.  A wood post remains at the other end of the path.
In the photo:  A new flexible "delineator" has replaced the oft-thumped wood post dividing the lanes of the golf cart path linking East Del Webb Blvd. and US 301.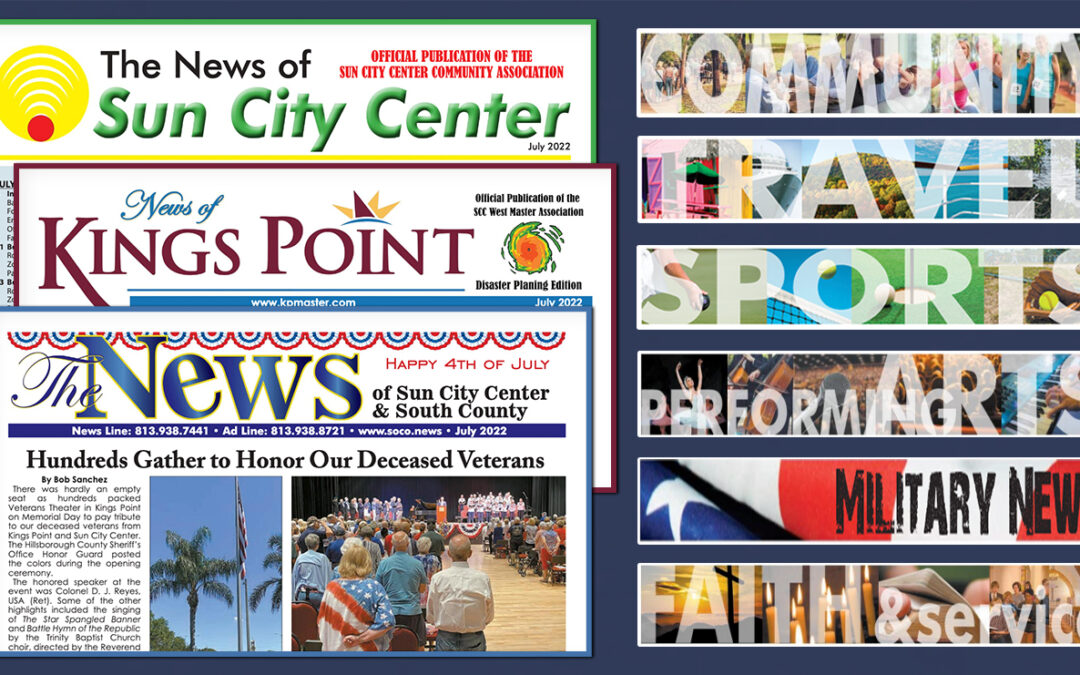 In this issue… Save the date for SCCCA Family Fun Day, welcome Jeff Parsons to the SCCCA Board, enjoy the beauty of local nesting birds, celebrate a truly great photo exhibit, catch up on local road improvements, remember our veterans as we...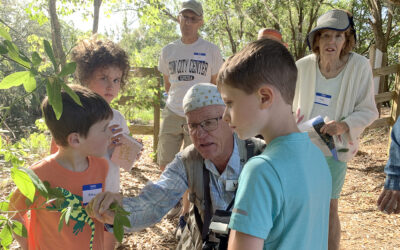 Our Earth Day CelebrationBy Diane M. Loeffler April 22 was Earth Day. Once again, the local Audubon Club celebrated the day at the West Campus Nature Trails with tours of our own little piece of "the real Florida." Free fruit, snacks, water, a...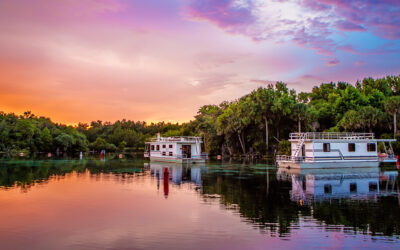 Houseboating on the St. Johns River By Ilona Merritt If you're looking for entertainment, shopping, or fancy restaurants on your vacation, this one is not for you. However, if you ever wanted a truly relaxing holiday, houseboating on the St....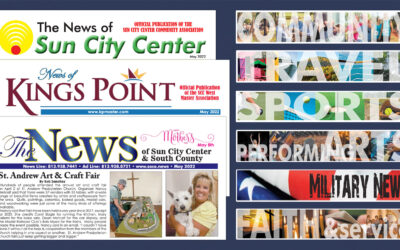 In this issue… Check out the Sew'n Sews baby shower benefit, meet the new SCC Activities Director, enjoy Faye McKeown's art, go Trail Blazing, learn about CA Club facility use, take off in a B-29, clean up with the Boy Scouts, bounce back...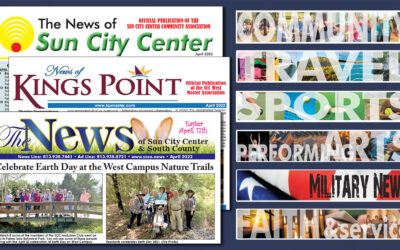 In this issue… Mark your calendar for Earth Day, shoot hoops with Senior Basketball, immerse yourself in Van Gogh in Sarasota, hear what ClubLink is planning in the community, catch up with residents who won ribbons at the state fair, learn why...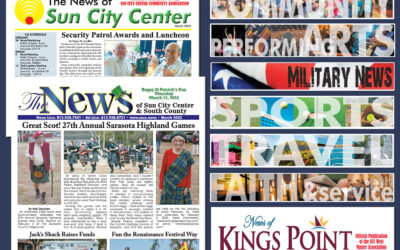 In this issue… We honor standout members of the SCC Security Patrol, uncover a Hoot of a Story, learn how to connect with the Long Range Plan, travel back in time to the Renaissance Festival, play some Games Highland Style, have a Great Time at...
Funny Farm: It looks a Bit Like Noah's ArkBy Andrea L. T. Peterson Peppered with references from the cultural milieu in which many of us and our children were raised, Laurie Zaleski's Funny Farm is both a heartbreaking and a heartwarming...