Area residents who drive their golf carts along the path to and from Walmart will be relieved to see a new, flexible center upright in place of the long-broken wood stanchion near the US-301 crossing. Hillsborough County crews originally installed sturdy 6-by-8-inch posts at each end of the path to deter vehicle traffic. 
About two years ago, the post nearest the highway was broken off by some kind of large vehicle.  The Sun City Center Leathernecks Club, which has "adopted" the path, reset the broken, now much shorter post, and SCC Community Association government liaison Sam Sudman requested that the county install a replacement.
After many months of waiting, the Leathernecks fashioned a new post from 4-by-6 timbers.  That replacement was struck repeatedly by wayward golf carts over the ensuing months, and ultimately destroyed. 
Though several golf carts were damaged, no injuries have been reported.  A traffic cone has served as a temporary lane divider for the past few months, and the new golf-cart-friendly "flexible tubular delineator" was installed in early July.  A wood post remains at the other end of the path.
In the photo:  A new flexible "delineator" has replaced the oft-thumped wood post dividing the lanes of the golf cart path linking East Del Webb Blvd. and US 301.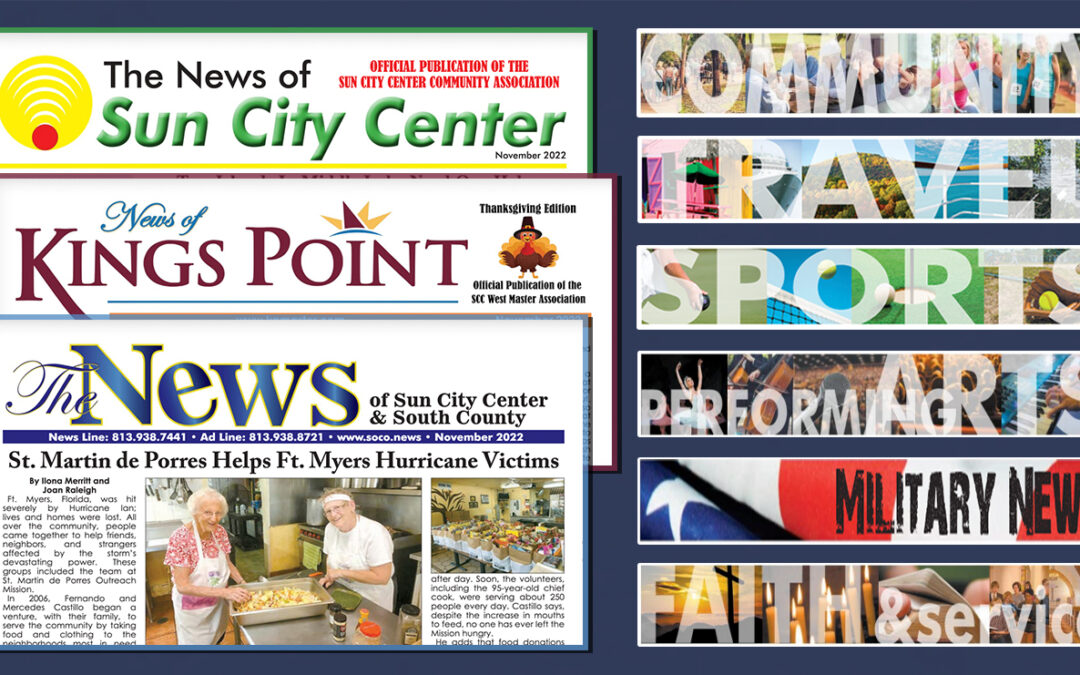 As we turn our clocks back (November 6) and look forward to fall, we hope you are doing well and excited about another beautiful month here in Sun City Center and South Hillsborough County. In this issue… After Hurricane Ian, our...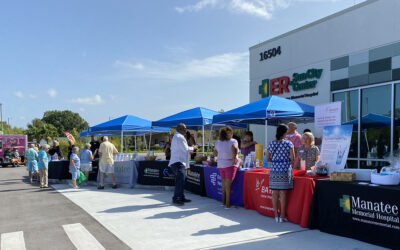 Community Expo Showcases ER at Sun City CenterBy Bob Sanchez The ER at Sun City Center hosted a Community Expo to show off the brand-new facility to the public. The free-standing building is an extension of Manatee Memorial Hospital....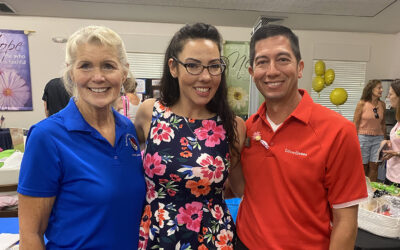 5th Annual SCC Relay for Life Surpasses Goal By Bob Sanchez The 5th annual SCC Mini-Relay for Life drew hundreds to St. Andrew's Presbyterian Church on July 29 to raise money in the fight against cancer. The event raised $16,757.39, easily...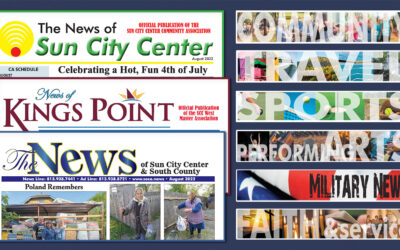 In this issue… Learn how volunteers here and abroad are helping Ukrainian refugees, meet some local teens investing in our community, catch the raptor show at the Florida Aquarium, celebrate our Independence, raise a nesting pole with the...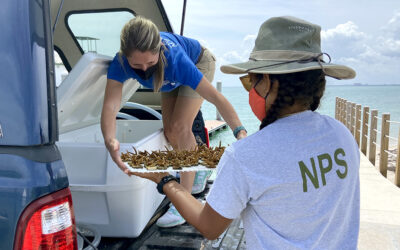 Newly out-planted mountainous star coral (Orbicella faveolata) are growing in Biscayne National Park (BNP). This important act of conservation is a direct result of a partnership between The Florida Aquarium and Biscayne National Park. As an important...
In this issue… Save the date for SCCCA Family Fun Day, welcome Jeff Parsons to the SCCCA Board, enjoy the beauty of local nesting birds, celebrate a truly great photo exhibit, catch up on local road improvements, remember our veterans as we...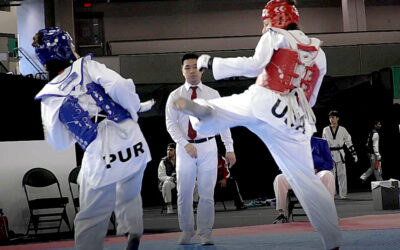 Making History at the OlympicsBy Kai Rambow When Ana Zolotic won her gold medal match, she was so exuberant NBC showed her reaction to winning for several days.  It all started quite differently. "We had to enter an after school...