Area residents who drive their golf carts along the path to and from Walmart will be relieved to see a new, flexible center upright in place of the long-broken wood stanchion near the US-301 crossing. Hillsborough County crews originally installed sturdy 6-by-8-inch posts at each end of the path to deter vehicle traffic. 
About two years ago, the post nearest the highway was broken off by some kind of large vehicle.  The Sun City Center Leathernecks Club, which has "adopted" the path, reset the broken, now much shorter post, and SCC Community Association government liaison Sam Sudman requested that the county install a replacement.
After many months of waiting, the Leathernecks fashioned a new post from 4-by-6 timbers.  That replacement was struck repeatedly by wayward golf carts over the ensuing months, and ultimately destroyed. 
Though several golf carts were damaged, no injuries have been reported.  A traffic cone has served as a temporary lane divider for the past few months, and the new golf-cart-friendly "flexible tubular delineator" was installed in early July.  A wood post remains at the other end of the path.
In the photo:  A new flexible "delineator" has replaced the oft-thumped wood post dividing the lanes of the golf cart path linking East Del Webb Blvd. and US 301.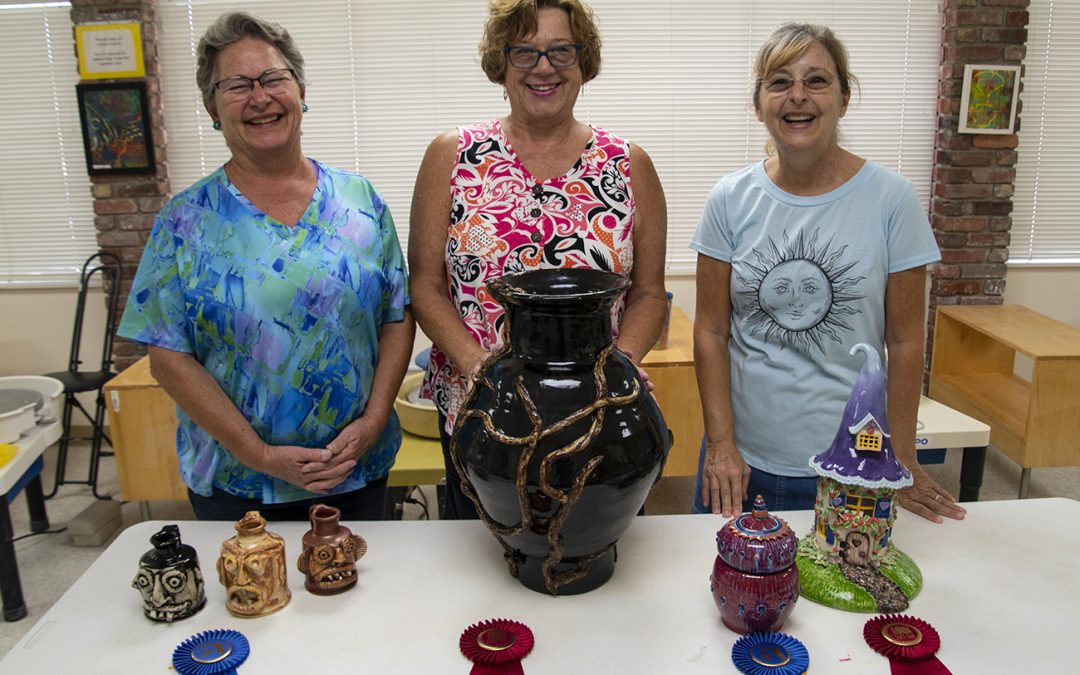 Pottery Club Wins Again at State FairBy Kai Rambow "I saw a program on PBS about ugly face jugs and I became inspired," reflected Terrie McNamara.  "I had also just broken a pot on the kiln and said 'Oh, my gosh, perfect teeth.' I wanted to do...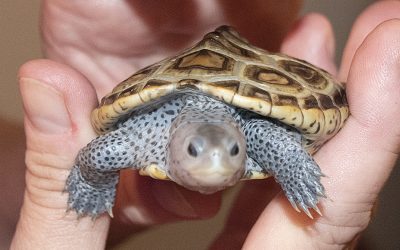 A Labor of LoveBy Kai Rambow The tiny fawn vacuumed its bottle in three gulps. It was very hungry and had only been rescued a few hours earlier.  Fortunately, it was now at Owl's Nest Sanctuary for Wildlife. Owl's Nest is the largest...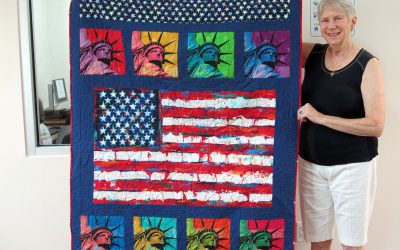 Nan Ryan Showcases Her Quilting TalentBy Paula Lickfeldt Nan Ryan moved to Columbia SC in 2006.  One of her friends was a quilter, and she encouraged Nan to start quilting. Nan's first project was an Iris that she finally finished after she...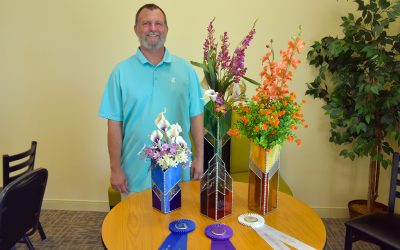 First Time Entrant Wins Best of ShowBy Kai Rambow "I hadn't expected to do well," shared Bradd Robinson. Robinson joined the Stained Glass club only two years ago, and this was his first competition. Robinson walked away with three ribbons...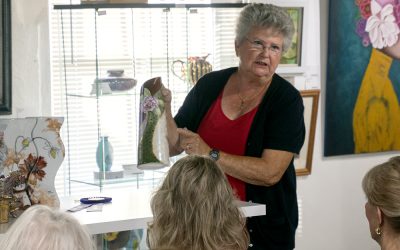 From Hobby to Museum QualityBy Kai Rambow "It's museum quality," commented the gallery owner. High praise from an appraiser on the Antiques RoadShow. This was one of several highlights from a recent presentation by Diana Young of the China...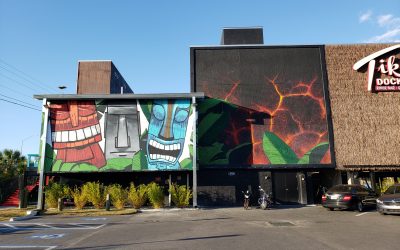 Hungry for Something New? Different?By Andrea L.T. Peterson As local legend goes, "A cyclone blew seven tikis onto the banks of the Alafia River in 2016," inspiring the Polynesian "flavors and flair" of Riverview's Tiki Docks Bar & Grill...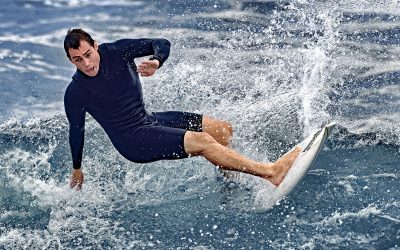 Love Photography? Join the Club!By Bob Sanchez Photo enthusiasts from beginners to experts have a home in the Photo Club of SCC. The Club held its June meeting in the Caper Room with nearly two dozen members attending. Members briefly...