The Florida Aquarium's Animal Response Team recently returned four rehabilitated green sea turtles to the Atlantic Ocean at Wilbur-By-The-Sea in Volusia County. The release of these sea turtles was made possible through the Aquarium's ongoing partnership with Florida Blue as well as the direct support of The Florida Fish and Wildlife Conservation Commission, who has authorized The Florida Aquarium to treat sick or injured endangered sea turtles.
With an emphasis on critical care and release back into their natural environment, The Florida Aquarium's Animal Response Team assists with sea turtle rehabilitation not only in Tampa Bay, but statewide. They do everything they can to ensure the conservation and ongoing livelihood of these amazing animals.
The green sea turtles were brought into The Florida Aquarium's Sea Turtle Rehabilitation Center in Apollo Beach in early February from Volusia County. These are among the first turtles to be cared for at the facility since it opened in January.
Upon initial assessment, all the turtles had suffered cold-stunning and were rescued on the state's east coast. Cold-stunning is a hypothermic reaction that sea turtles can develop when exposed to cold water for a prolonged amount of time since turtles are cold-blooded and cannot warm themselves. Cold-stunned turtles are unable to swim and can develop symptoms, including decreased heart rate and circulation and pneumonia. If they do not receive treatment, cold-stunned sea turtles can die.
The Florida Aquarium's Animal Response Staff worked around the clock to stabilize the sea turtles, gradually raising their body temperatures until they were able to swim. Additionally, the turtles received antibiotics, wound care, and fluid and nutritional support. Careful monitoring over the past several months has included blood work, x-rays, and regular physical exams.
"This recent return of sea turtles represents another major milestone for our expanding Sea Turtle Rehabilitation Center in Apollo Beach," said Ari Fustukjian, The Florida Aquarium's Senior Staff Veterinarian. "Helping these animals recover and getting them back out into their native habitat is the result of countless hours of hard work, and we are grateful to our conservation partners at Florida Blue, The Florida Fish and Wildlife Conservation Commission, and others for their assistance. With their support and that of our community, we hope to rescue many more sea turtles in the years to come."
"This is a great day for conservation," said Shannon Wright, Northeast Regional Director for the FWC. "Releasing these four turtles back into their natural habitat helps support our valuable, beautiful natural resources and reflects strong teamwork and commitment from various partners."
The release was extremely successful, and all the turtles swam off immediately after being placed in the water. To learn more about The Florida Aquarium's sea turtle conservation efforts, visit this website.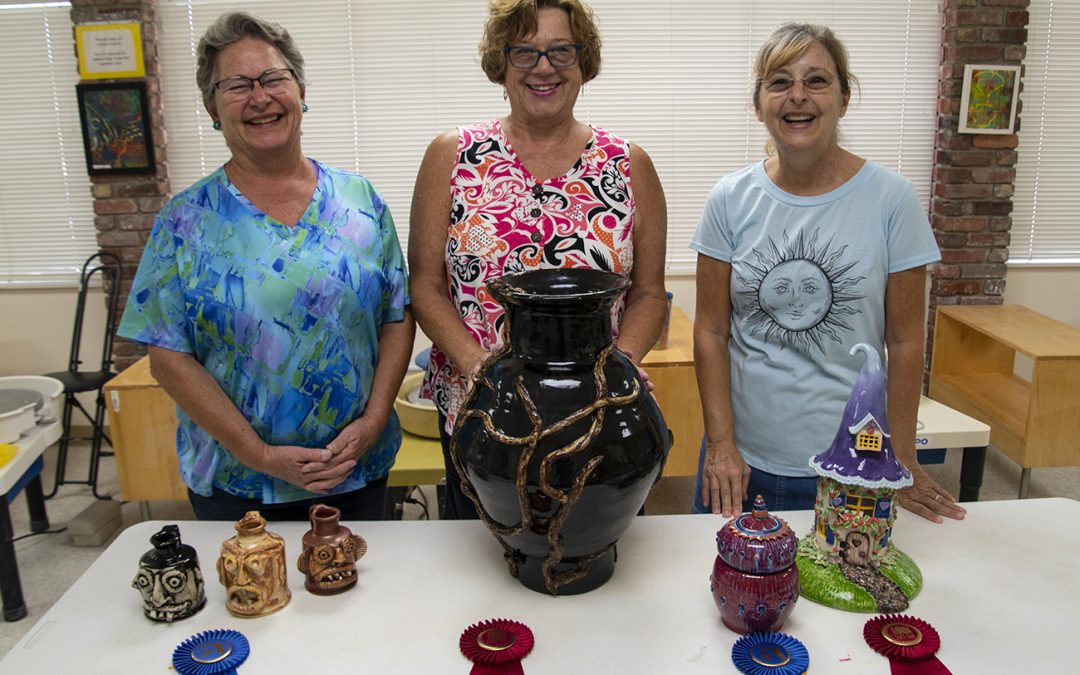 Pottery Club Wins Again at State FairBy Kai Rambow "I saw a program on PBS about ugly face jugs and I became inspired," reflected Terrie McNamara.  "I had also just broken a pot on the kiln and said 'Oh, my gosh, perfect teeth.' I wanted to do...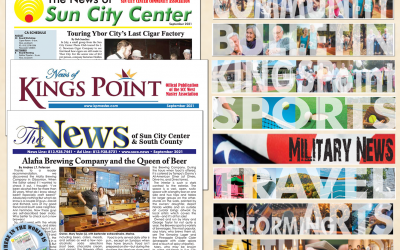 In this issue… Tour Ybor City's last cigar factory, sing with the bluebirds of happiness, save the date for FallFest, commemorate 60 years of SCC with the History Society, tip a glass at Alafia Brewing Company, hit the beach with some rescued...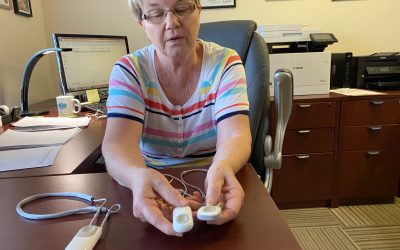 Men's Club Extends an Important LifelineBy Bob Sanchez When Joan Gross crashed her golf cart into trash barrels at 10 p.m., that was the last straw for her daughter Ellen, who moved in with her mom, who is 86 now and has dementia, heart...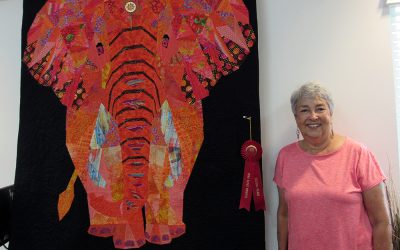 Jan Ring Quilter ExtraordinaireBy Paula Lickfeldt Jan Ring has been sewing since she was a youngster in 4H. She began quilting when she moved to Florida in 1984. Since that time, Jan has made many quilts and quite a few of them have taken...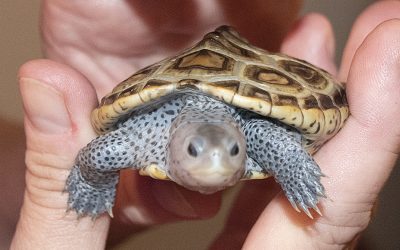 A Labor of LoveBy Kai Rambow The tiny fawn vacuumed its bottle in three gulps. It was very hungry and had only been rescued a few hours earlier.  Fortunately, it was now at Owl's Nest Sanctuary for Wildlife. Owl's Nest is the largest...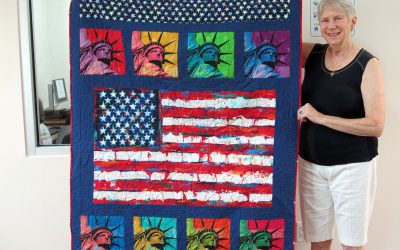 Nan Ryan Showcases Her Quilting TalentBy Paula Lickfeldt Nan Ryan moved to Columbia SC in 2006.  One of her friends was a quilter, and she encouraged Nan to start quilting. Nan's first project was an Iris that she finally finished after she...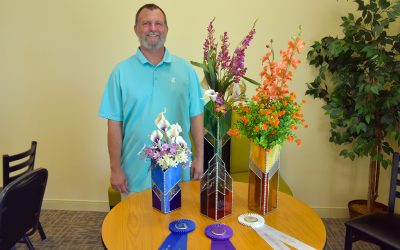 First Time Entrant Wins Best of ShowBy Kai Rambow "I hadn't expected to do well," shared Bradd Robinson. Robinson joined the Stained Glass club only two years ago, and this was his first competition. Robinson walked away with three ribbons...