Free Fitness Training for SCC CA Residents
By Jim Blackstone
"Have It Your Way" free fitness training at the Sun City Center Fitness Center resumes October 8, 2019. Personal Trainer Dennis O'Brien will lead three different classes: introduction to resistance training, cardio training, and free weight and cable machine training.
Choose the program that best suits your fitness interests. Have it your way! Since the inception of these free programs in 2015, over six hundred SCC residents have benefited from this training.
Visit the 6,700 sq.ft. Fitness Center located on North Course Lane next to the Atrium building and ask the attendant for program descriptions, class schedules, and registration forms. Each class is limited to four participants and takes approximately 90 minutes. A $10 deposit is required to register for a class. The deposit may be cheerfully refunded upon completion of your class. You must be a SCC resident to participate. Remember, exercise is the fountain of youth.
IN THE PHOTO: SCC resident Connie Dotson and personal trainer Dennis O'Brien.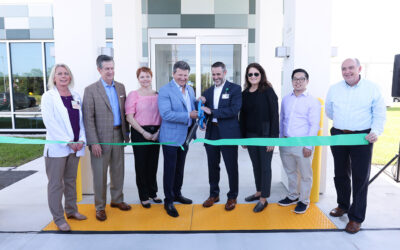 New Freestanding ER in SCC On May 11, Manatee Memorial Hospital debuted a new freestanding emergency room in our community: The ER at Sun City Center. The new ER, located in front of Walmart at 16504 S. U.S. 301, will expand access to emergency...