Golf Cart Parade Kicks Off Holiday Season
By Kai Rambow
There may have been fewer golf carts participating in this year's parade, however, those that entered put a lot of thought into their decorations.  It was fun to see the creativity put into participating in the parade. Winner of golf cart decorations were the Swim Dancers in the club category, The Griswolds in the individual category, and Lifeline in the business category.
Mr. and Mrs. Claus joined the parade.
Photo credit John Wakeman
The Grinch was part of several golf carts.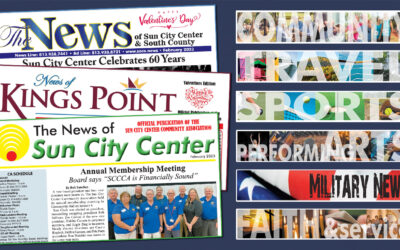 In this issue… Meet the new SCCCA board, enjoy amazing images created by Photo Club members, celebrate 60 years of SCC, jam with the Kings Point Music Makers, grab your calendars to fill with February festivals… Enjoy a Casual, Comfortable...