Golf Cart Parade Kicks Off Holiday Season
By Kai Rambow
There may have been fewer golf carts participating in this year's parade, however, those that entered put a lot of thought into their decorations.  It was fun to see the creativity put into participating in the parade. Winner of golf cart decorations were the Swim Dancers in the club category, The Griswolds in the individual category, and Lifeline in the business category.
Mr. and Mrs. Claus joined the parade.
Photo credit John Wakeman
The Grinch was part of several golf carts.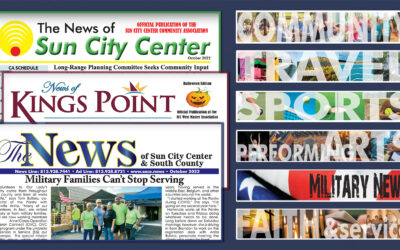 First and foremost, all of us at The News hope that all of you reading this came through Hurricane Ian healthy and safe. Our News team fared well, considering. A few trees and power lines down, loss of power, and the general inconveniences of temporarily...