Kings Point Food Truck Rally
Monday, November 4, from 4 to 8 p.m.
Music by Sunset Social Club. Come enjoy Monsta Lobsta, Surly Mermaid, Whichpress, and Chief's Chill Out Ice Cream! Food trucks under Portico Entertainment in the Veterans Theater.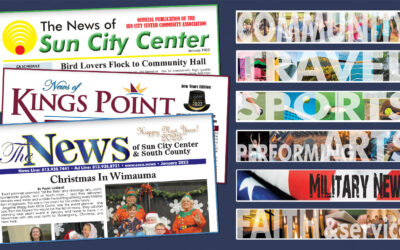 In this issue… Discover why bird lovers flocked to Community Hall, save the date for the Volunteer Picnic on February 15; cruise with the Holiday Cart Parade, see how folks celebrated Christmas in Wimauma, enjoy the Shrine Christmas party, hang...