Kings Point Food Truck Rally
Monday, November 4, from 4 to 8 p.m.
Music by Sunset Social Club. Come enjoy Monsta Lobsta, Surly Mermaid, Whichpress, and Chief's Chill Out Ice Cream! Food trucks under Portico Entertainment in the Veterans Theater.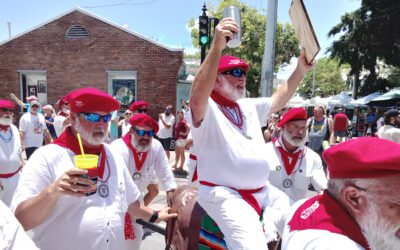 Local Lookalikes Run With the HemingwaysBy Kai Rambow "Always do sober what you said you'd do drunk. That will teach you to keep your mouth shut." – Ernest Hemingway"There might have been some alcohol involved," recalled Gary Mull.  Mull...