Kings Point Food Truck Rally
Monday, November 4, from 4 to 8 p.m.
Music by Sunset Social Club. Come enjoy Monsta Lobsta, Surly Mermaid, Whichpress, and Chief's Chill Out Ice Cream! Food trucks under Portico Entertainment in the Veterans Theater.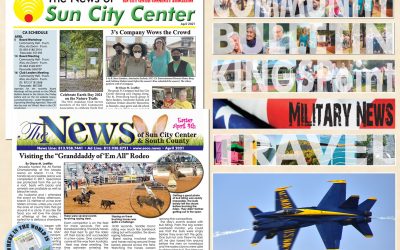 In this issue… Visit the Arcadia Rodeo, laugh and learn with Phoney Baloney, marvel at the blue Angels, enjoy Gazebo concerts, celebrate local volunteers, appreciate Andy Ledoux, take a Nature Break, join a grief support group, explore the...