Whether you are a snowbird or a year-round resident, you will probably travel away from your Florida home at some time. Of course, you want to make sure that you, your belongings, and your home are safe during your travels. Recently, a travel consultant offered several important travel safety tips we should all consider before our next trip.
Keeping your home safe while you are gone is the first step. Even if you stop the paper and mail, you should have a neighbor or nearby friend who will keep an eye on your home and pick up any papers or items that are delivered despite your best efforts. Make sure your doors are locked. Pay special attention to sliding doors. You may wish to put something along the bottom track so that the doors cannot slide.
Before you go, contact your credit card company and bank to let them know when you will be gone and where you will be going.
You should also have your doctor's information with you. If you have a medical condition, make sure you have a letter from your doctor stating you are under medication, especially when traveling abroad.
If you are renting a car, make sure there are no scratches or dents before you leave the parking lot and to take photos of any that already exist… and learn how to operate all equipment of a rental car before leaving the lot.
You may wish to bring along a night light if you are going on a cruise or staying in a motel room. You should also disinfect frequently touched items such as TV remote controls.
Hotels never have employees show up unannounced at your room. If someone knocks on your door, call the front desk before opening the door. Hotel employees will never request credit card or personal information over the phone while you are there.
If you are traveling by plane, consider TSA pre-check. You may also wish to make paper copies of these documents, one to take with you and another to leave with a trusted neighbor or friend. Before you leave, make a list of all of the items in your checked luggage or take a photo of the contents. Use a ribbon, unusual luggage tag or other unique marking of some sort to make sure that no one mistakes your bag for theirs.
When you are at a new location, try not to broadcast that you are a tourist. Looking at maps and wearing baseball hats and tee shirts might make it easier for would-be thieves to identify you as a potential target. It is safer for men to carry their wallets in their front pockets and women to carry a cross-body purse.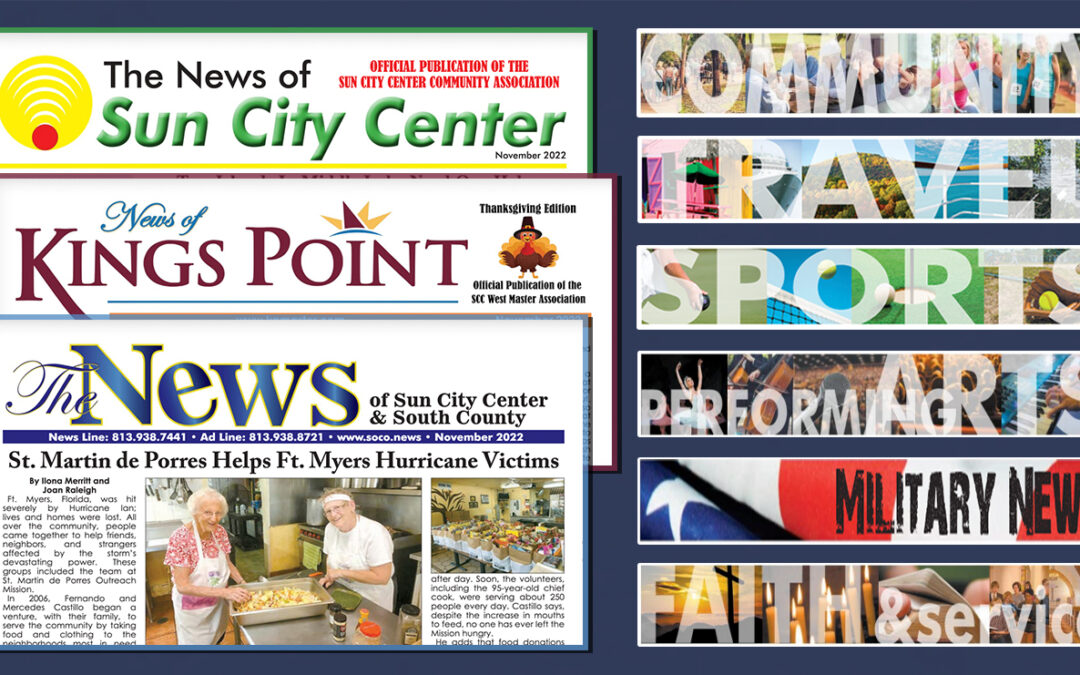 As we turn our clocks back (November 6) and look forward to fall, we hope you are doing well and excited about another beautiful month here in Sun City Center and South Hillsborough County. In this issue… After Hurricane Ian, our...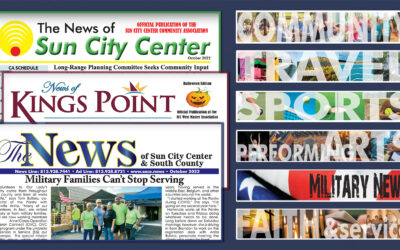 First and foremost, all of us at The News hope that all of you reading this came through Hurricane Ian healthy and safe. Our News team fared well, considering. A few trees and power lines down, loss of power, and the general inconveniences of temporarily...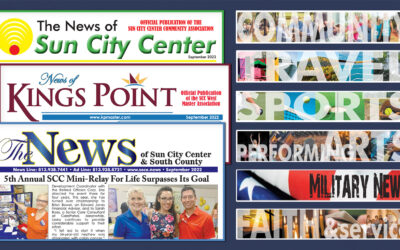 In this issue… Run with the Hemingways, explore the new ER at Sun City Center, take a Night Out with the sheriff's department, see how SCC is Sprucing Up, celebrate Photo Club competition winners, get updated on the Long Range Plan, make some...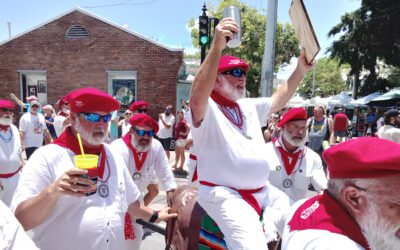 Local Lookalikes Run With the HemingwaysBy Kai Rambow "Always do sober what you said you'd do drunk. That will teach you to keep your mouth shut." – Ernest Hemingway"There might have been some alcohol involved," recalled Gary Mull.  Mull...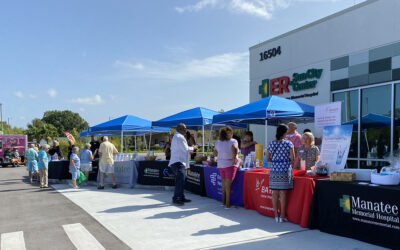 Community Expo Showcases ER at Sun City CenterBy Bob Sanchez The ER at Sun City Center hosted a Community Expo to show off the brand-new facility to the public. The free-standing building is an extension of Manatee Memorial Hospital....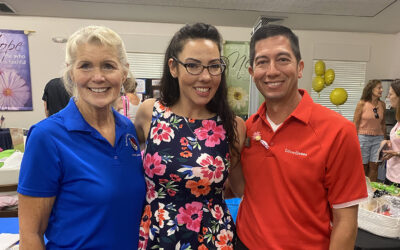 5th Annual SCC Relay for Life Surpasses Goal By Bob Sanchez The 5th annual SCC Mini-Relay for Life drew hundreds to St. Andrew's Presbyterian Church on July 29 to raise money in the fight against cancer. The event raised $16,757.39, easily...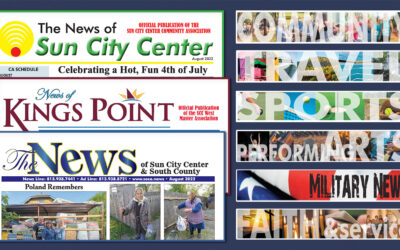 In this issue… Learn how volunteers here and abroad are helping Ukrainian refugees, meet some local teens investing in our community, catch the raptor show at the Florida Aquarium, celebrate our Independence, raise a nesting pole with the...