Whether you are a snowbird or a year-round resident, you will probably travel away from your Florida home at some time. Of course, you want to make sure that you, your belongings, and your home are safe during your travels. Recently, a travel consultant offered several important travel safety tips we should all consider before our next trip.
Keeping your home safe while you are gone is the first step. Even if you stop the paper and mail, you should have a neighbor or nearby friend who will keep an eye on your home and pick up any papers or items that are delivered despite your best efforts. Make sure your doors are locked. Pay special attention to sliding doors. You may wish to put something along the bottom track so that the doors cannot slide.
Before you go, contact your credit card company and bank to let them know when you will be gone and where you will be going.
You should also have your doctor's information with you. If you have a medical condition, make sure you have a letter from your doctor stating you are under medication, especially when traveling abroad.
If you are renting a car, make sure there are no scratches or dents before you leave the parking lot and to take photos of any that already exist… and learn how to operate all equipment of a rental car before leaving the lot.
You may wish to bring along a night light if you are going on a cruise or staying in a motel room. You should also disinfect frequently touched items such as TV remote controls.
Hotels never have employees show up unannounced at your room. If someone knocks on your door, call the front desk before opening the door. Hotel employees will never request credit card or personal information over the phone while you are there.
If you are traveling by plane, consider TSA pre-check. You may also wish to make paper copies of these documents, one to take with you and another to leave with a trusted neighbor or friend. Before you leave, make a list of all of the items in your checked luggage or take a photo of the contents. Use a ribbon, unusual luggage tag or other unique marking of some sort to make sure that no one mistakes your bag for theirs.
When you are at a new location, try not to broadcast that you are a tourist. Looking at maps and wearing baseball hats and tee shirts might make it easier for would-be thieves to identify you as a potential target. It is safer for men to carry their wallets in their front pockets and women to carry a cross-body purse.
In this issue… Celebrate Earth Day, enjoy local wildlife, get updates on the upcoming Entertainment Series, learn about a benefit event for local pets, go back in time to a wacky and wonderful rendition of the Renaissance, experience turning...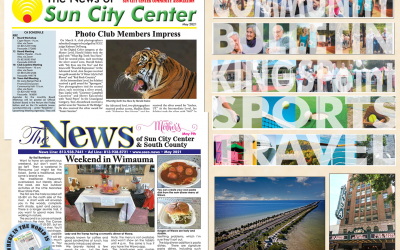 In this issue… The Photo Club members wow us once again, the SCCCA announces a very important Town Hall meeting; a local Club donates thousands for lifesaving equipment; we visit the reopened Tampa Theatre; make some local Family Connections;...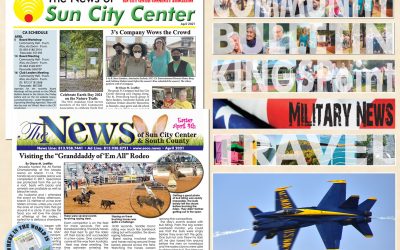 In this issue… Visit the Arcadia Rodeo, laugh and learn with Phoney Baloney, marvel at the blue Angels, enjoy Gazebo concerts, celebrate local volunteers, appreciate Andy Ledoux, take a Nature Break, join a grief support group, explore the...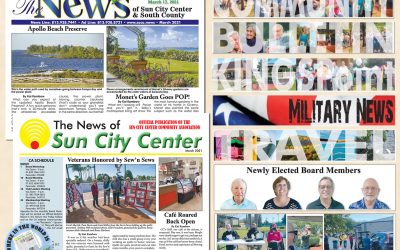 In this issue… Hear from the newly elected SCCCA Board Members, see who helped SCC residents get their COVID-19 vaccine, get away for the day at Apollo Beach Preserve, mark your calendars for a very special livestream theater event, enjoy a...
In this issue… Get to know the SCC Beautification Corporation, discover who won the SCC Photo Club's Best of the Best contest, get up to date on local infrastructure projects, stay on your toes with the Ballet Club, explore art and nature at...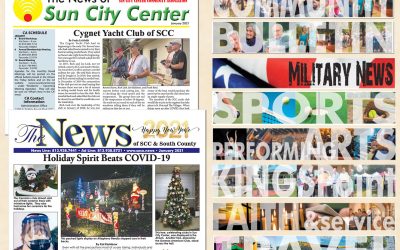 In this issue… Get to know the members of the Cygnet Yacht Club, meet the candidates in the SCCCA Board run-off election to be held February 3, explore the history of Old Town Hall, see how the Holiday Spirit is alive and well in SCC &...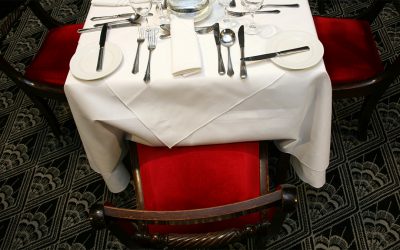 Space at the tableBy E. Adam PorterEditor, News of SCC & South County I love Christmas, the entire holiday season. From the moment the turkey comes out of the oven on Thanksgiving until we toast the new year, my spirits are up, and there's a gleam in...