Whether you are a snowbird or a year-round resident, you will probably travel away from your Florida home at some time. Of course, you want to make sure that you, your belongings, and your home are safe during your travels. Recently, a travel consultant offered several important travel safety tips we should all consider before our next trip.
Keeping your home safe while you are gone is the first step. Even if you stop the paper and mail, you should have a neighbor or nearby friend who will keep an eye on your home and pick up any papers or items that are delivered despite your best efforts. Make sure your doors are locked. Pay special attention to sliding doors. You may wish to put something along the bottom track so that the doors cannot slide.
Before you go, contact your credit card company and bank to let them know when you will be gone and where you will be going.
You should also have your doctor's information with you. If you have a medical condition, make sure you have a letter from your doctor stating you are under medication, especially when traveling abroad.
If you are renting a car, make sure there are no scratches or dents before you leave the parking lot and to take photos of any that already exist… and learn how to operate all equipment of a rental car before leaving the lot.
You may wish to bring along a night light if you are going on a cruise or staying in a motel room. You should also disinfect frequently touched items such as TV remote controls.
Hotels never have employees show up unannounced at your room. If someone knocks on your door, call the front desk before opening the door. Hotel employees will never request credit card or personal information over the phone while you are there.
If you are traveling by plane, consider TSA pre-check. You may also wish to make paper copies of these documents, one to take with you and another to leave with a trusted neighbor or friend. Before you leave, make a list of all of the items in your checked luggage or take a photo of the contents. Use a ribbon, unusual luggage tag or other unique marking of some sort to make sure that no one mistakes your bag for theirs.
When you are at a new location, try not to broadcast that you are a tourist. Looking at maps and wearing baseball hats and tee shirts might make it easier for would-be thieves to identify you as a potential target. It is safer for men to carry their wallets in their front pockets and women to carry a cross-body purse.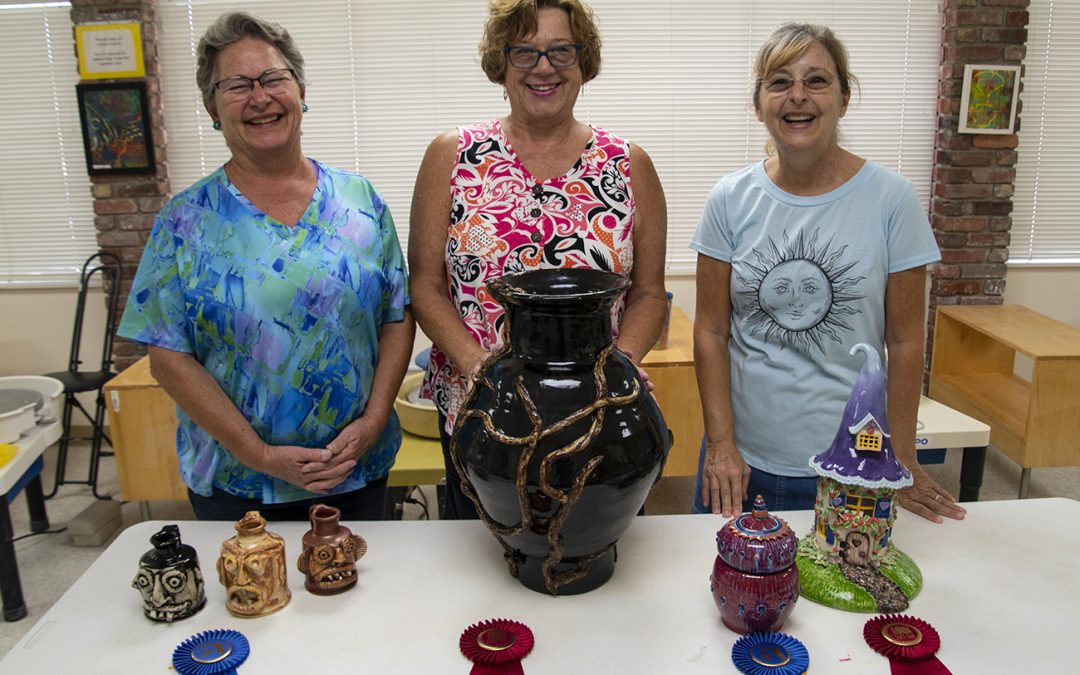 Pottery Club Wins Again at State FairBy Kai Rambow "I saw a program on PBS about ugly face jugs and I became inspired," reflected Terrie McNamara.  "I had also just broken a pot on the kiln and said 'Oh, my gosh, perfect teeth.' I wanted to do...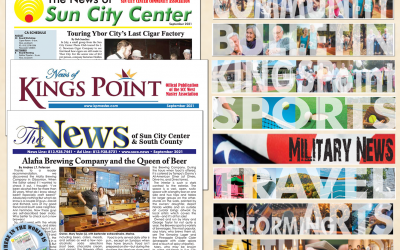 In this issue… Tour Ybor City's last cigar factory, sing with the bluebirds of happiness, save the date for FallFest, commemorate 60 years of SCC with the History Society, tip a glass at Alafia Brewing Company, hit the beach with some rescued...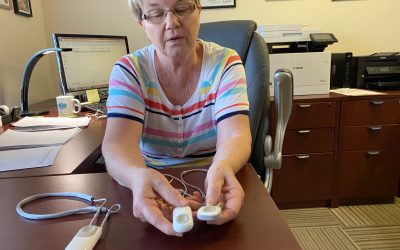 Men's Club Extends an Important LifelineBy Bob Sanchez When Joan Gross crashed her golf cart into trash barrels at 10 p.m., that was the last straw for her daughter Ellen, who moved in with her mom, who is 86 now and has dementia, heart...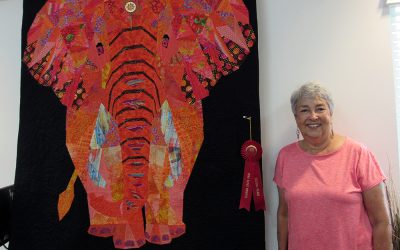 Jan Ring Quilter ExtraordinaireBy Paula Lickfeldt Jan Ring has been sewing since she was a youngster in 4H. She began quilting when she moved to Florida in 1984. Since that time, Jan has made many quilts and quite a few of them have taken...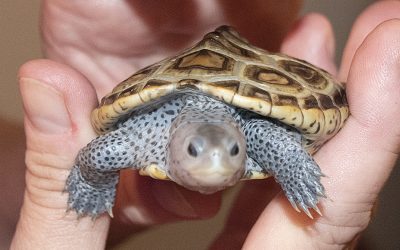 A Labor of LoveBy Kai Rambow The tiny fawn vacuumed its bottle in three gulps. It was very hungry and had only been rescued a few hours earlier.  Fortunately, it was now at Owl's Nest Sanctuary for Wildlife. Owl's Nest is the largest...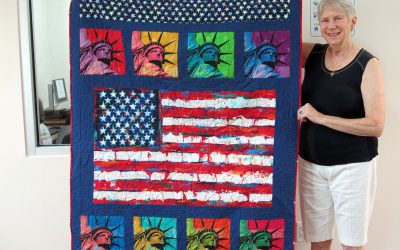 Nan Ryan Showcases Her Quilting TalentBy Paula Lickfeldt Nan Ryan moved to Columbia SC in 2006.  One of her friends was a quilter, and she encouraged Nan to start quilting. Nan's first project was an Iris that she finally finished after she...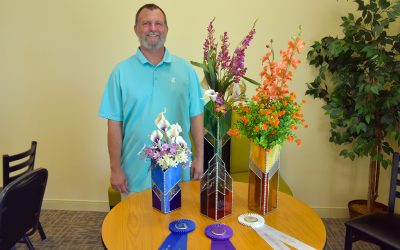 First Time Entrant Wins Best of ShowBy Kai Rambow "I hadn't expected to do well," shared Bradd Robinson. Robinson joined the Stained Glass club only two years ago, and this was his first competition. Robinson walked away with three ribbons...