Whether you are a snowbird or a year-round resident, you will probably travel away from your Florida home at some time. Of course, you want to make sure that you, your belongings, and your home are safe during your travels. Recently, a travel consultant offered several important travel safety tips we should all consider before our next trip.
Keeping your home safe while you are gone is the first step. Even if you stop the paper and mail, you should have a neighbor or nearby friend who will keep an eye on your home and pick up any papers or items that are delivered despite your best efforts. Make sure your doors are locked. Pay special attention to sliding doors. You may wish to put something along the bottom track so that the doors cannot slide.
Before you go, contact your credit card company and bank to let them know when you will be gone and where you will be going.
You should also have your doctor's information with you. If you have a medical condition, make sure you have a letter from your doctor stating you are under medication, especially when traveling abroad.
If you are renting a car, make sure there are no scratches or dents before you leave the parking lot and to take photos of any that already exist… and learn how to operate all equipment of a rental car before leaving the lot.
You may wish to bring along a night light if you are going on a cruise or staying in a motel room. You should also disinfect frequently touched items such as TV remote controls.
Hotels never have employees show up unannounced at your room. If someone knocks on your door, call the front desk before opening the door. Hotel employees will never request credit card or personal information over the phone while you are there.
If you are traveling by plane, consider TSA pre-check. You may also wish to make paper copies of these documents, one to take with you and another to leave with a trusted neighbor or friend. Before you leave, make a list of all of the items in your checked luggage or take a photo of the contents. Use a ribbon, unusual luggage tag or other unique marking of some sort to make sure that no one mistakes your bag for theirs.
When you are at a new location, try not to broadcast that you are a tourist. Looking at maps and wearing baseball hats and tee shirts might make it easier for would-be thieves to identify you as a potential target. It is safer for men to carry their wallets in their front pockets and women to carry a cross-body purse.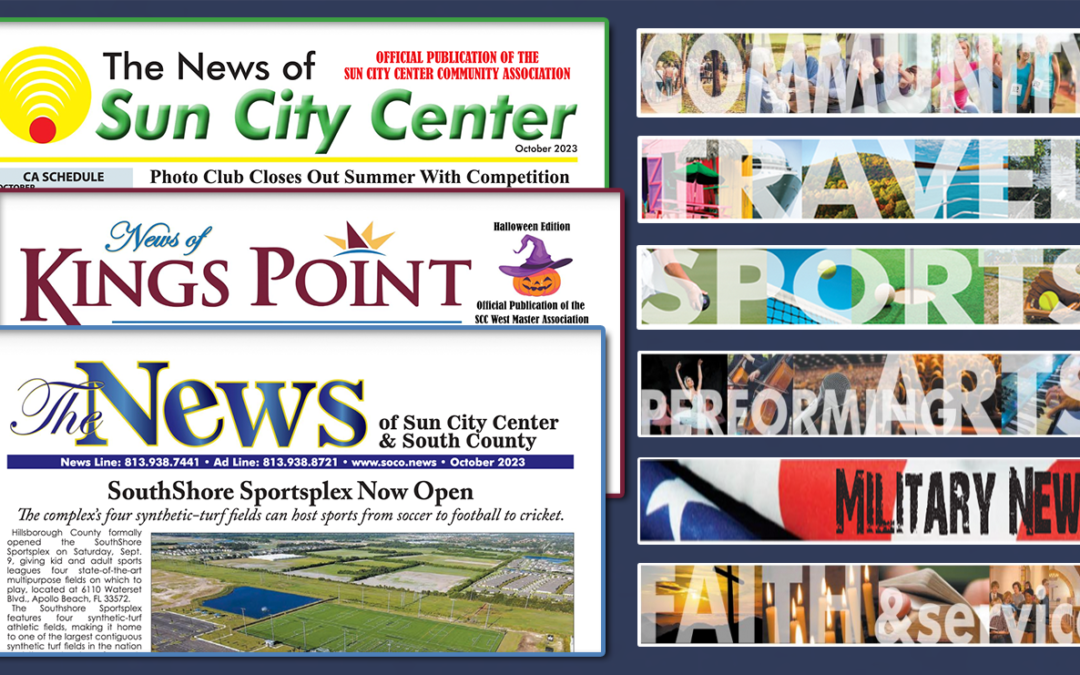 In this issue… Save the date for "Hi, Neighbor!", cruise over to the SouthShore Sportsplex, see why a grant was awarded to the Boys & Girls Club, discover why an SCC woman took TOPS honors, meet an Angel on Earth, enjoy a Dramedy on Aging,...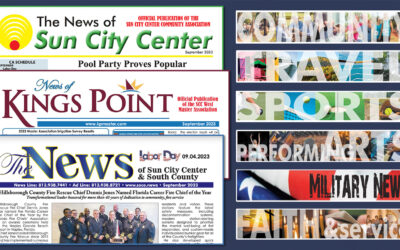 In this issue… Have some Pool Party fun, celebrate with the History Society, register for the Active Life Games, see why local volunteers rock, go Trail Blazing, learn why a local fire chief received a lifetime honor, support Adaptive Sports,...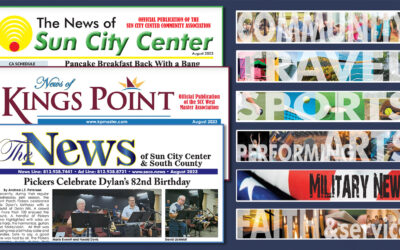 In this issue… Relive the fun of the Pancake Breakfast and the Pool Party, make some Community and Family Connections, see how local Sew'n Sews are helping our community, get Shell Craftin', celebrate the music of Bob Dylan with the Pickers,...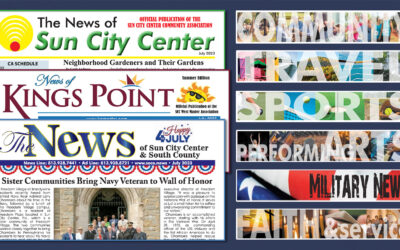 In this issue… Enjoy the artistry of some local green thumbs, be sure not to miss the July 4th Breakfast and Family Fun Day, explore the art of Quilling (not Quilting), take a Smooth Ride down Del Webb, hear about Master Plans, high five some...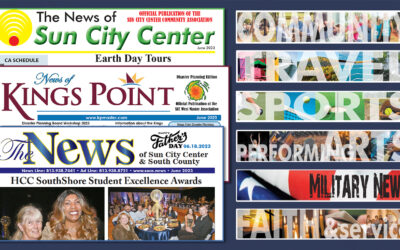 In this issue… Save the Date for the July 4 community breakfast, applaud student excellence at HCC SouthShore, see how Rotary is helping feed the community, relive Earth Day, celebrate national acclaim for our lawn bowlers, enjoy Music on the...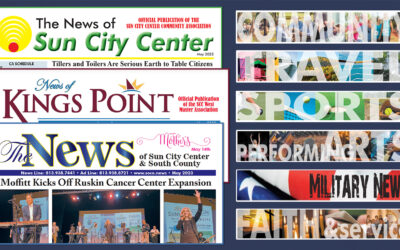 In this issue… Learn about the Moffitt Cancer Center kickoff, get an update on the Waterset Sports Complex, improve your green thumb with the Tillers and Toilers and the Elegant Gardeners, sail with the Cygnet Yacht Club, save the date for the...
In this issue… Explore the myriad of opportunities in the community through FunFest, marvel at the wonders created for the Stained Glass Show, swashbuckle with the History Society, save the date for shredding day, catch up with the Long Range...