The SCC Community Association will sponsor a pool party on August 10, at the Community Pool off Cherry Hills Drive. Music will be provided by local musician Marc Chamberlin. The café will offer food and drink specials, and the water volleyball club will be there to lead the games. There will be cornhole games under the oak tree near the bandstand. This event will run from 1 to 4 p.m.
Sun City Center Community Association members are invited to attend the event. Bring your membership card. Guest passes are available at the CA Office for $2 for non-SCCCA members.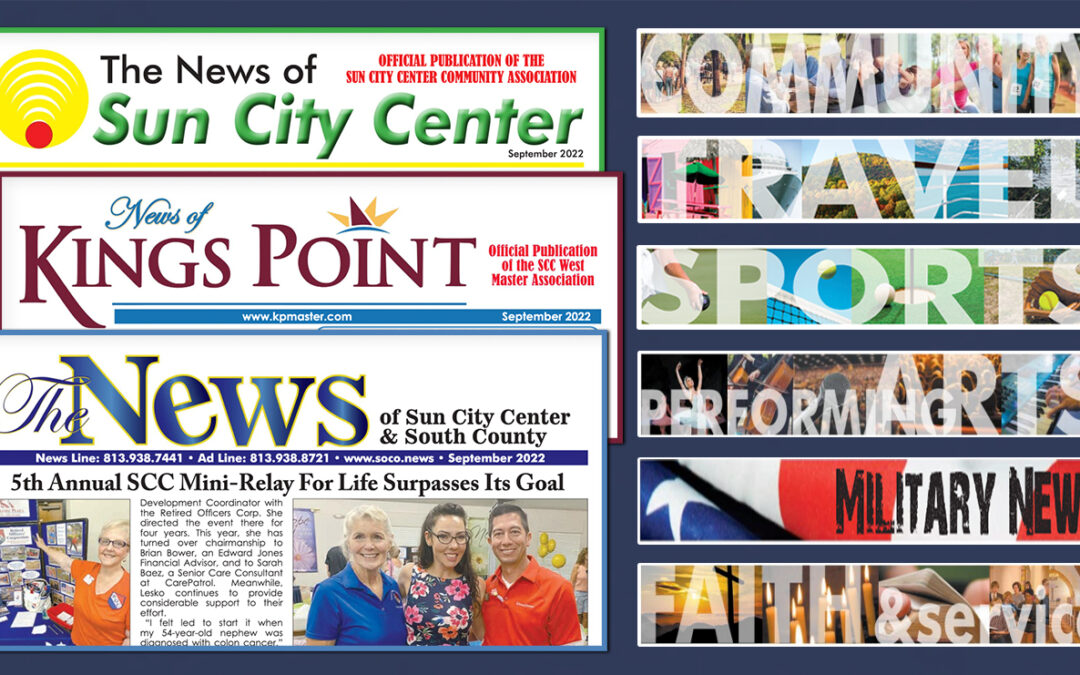 In this issue… Run with the Hemingways, explore the new ER at Sun City Center, take a Night Out with the sheriff's department, see how SCC is Sprucing Up, celebrate Photo Club competition winners, get updated on the Long Range Plan, make some...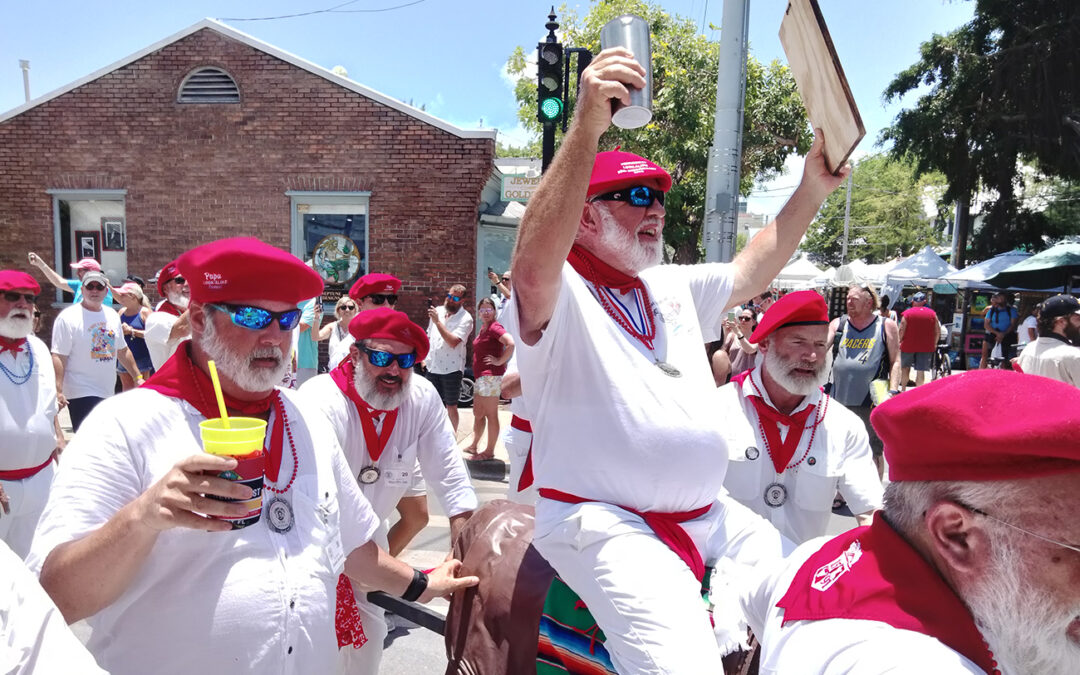 Local Lookalikes Run With the HemingwaysBy Kai Rambow "Always do sober what you said you'd do drunk. That will teach you to keep your mouth shut." – Ernest Hemingway"There might have been some alcohol involved," recalled Gary Mull.  Mull...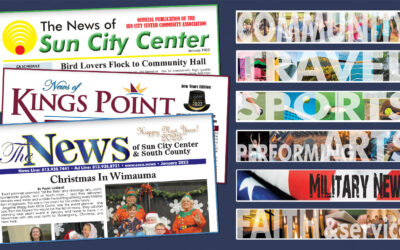 In this issue… Discover why bird lovers flocked to Community Hall, save the date for the Volunteer Picnic on February 15; cruise with the Holiday Cart Parade, see how folks celebrated Christmas in Wimauma, enjoy the Shrine Christmas party, hang...