The SCC Community Association will sponsor a pool party on August 10, at the Community Pool off Cherry Hills Drive. Music will be provided by local musician Marc Chamberlin. The café will offer food and drink specials, and the water volleyball club will be there to lead the games. There will be cornhole games under the oak tree near the bandstand. This event will run from 1 to 4 p.m.
Sun City Center Community Association members are invited to attend the event. Bring your membership card. Guest passes are available at the CA Office for $2 for non-SCCCA members.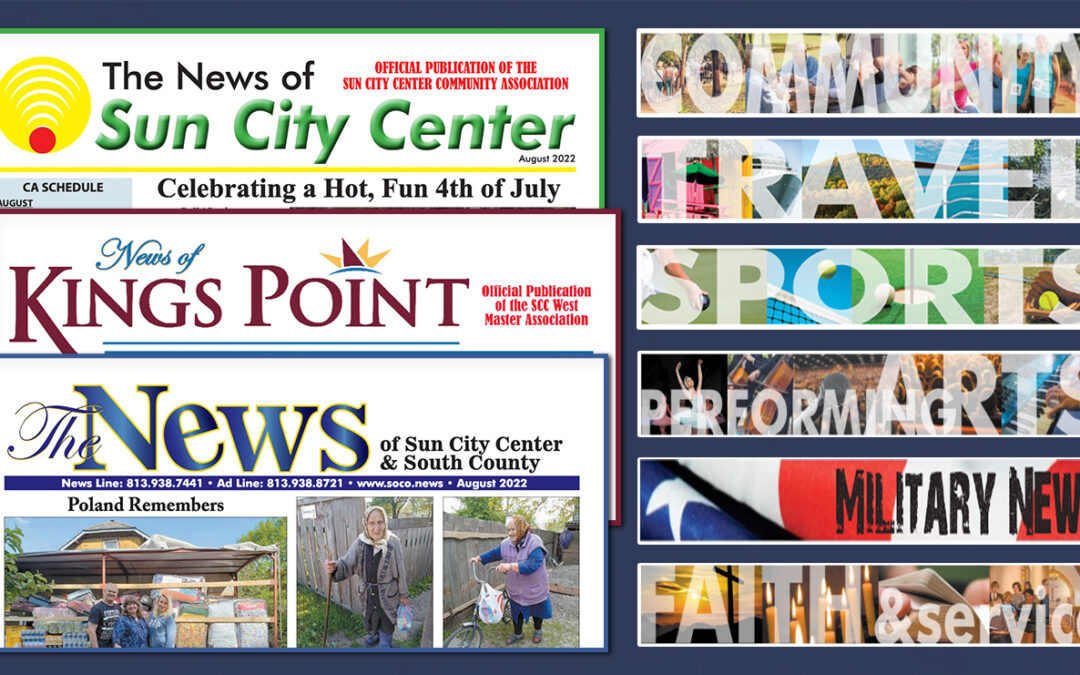 In this issue… Learn how volunteers here and abroad are helping Ukrainian refugees, meet some local teens investing in our community, catch the raptor show at the Florida Aquarium, celebrate our Independence, raise a nesting pole with the...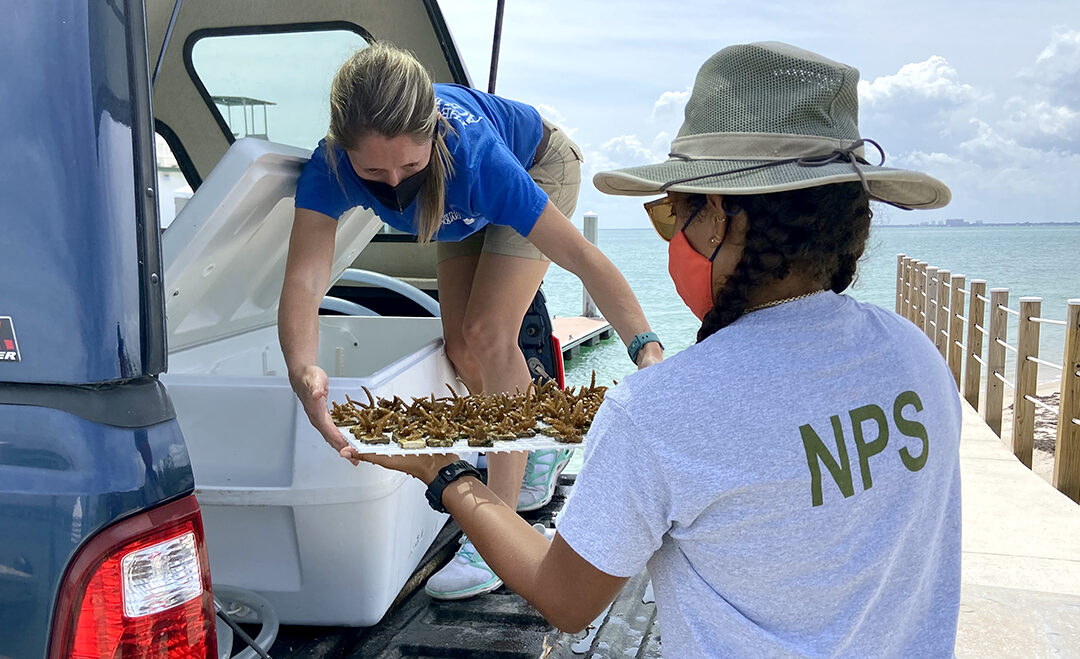 Newly out-planted mountainous star coral (Orbicella faveolata) are growing in Biscayne National Park (BNP). This important act of conservation is a direct result of a partnership between The Florida Aquarium and Biscayne National Park. As an important...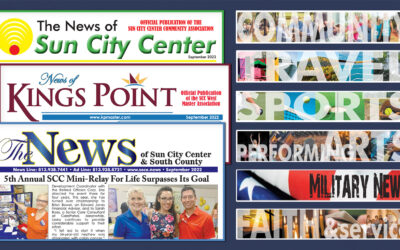 In this issue… Run with the Hemingways, explore the new ER at Sun City Center, take a Night Out with the sheriff's department, see how SCC is Sprucing Up, celebrate Photo Club competition winners, get updated on the Long Range Plan, make some...