The SCC Community Association will sponsor a pool party on August 10, at the Community Pool off Cherry Hills Drive. Music will be provided by local musician Marc Chamberlin. The café will offer food and drink specials, and the water volleyball club will be there to lead the games. There will be cornhole games under the oak tree near the bandstand. This event will run from 1 to 4 p.m.
Sun City Center Community Association members are invited to attend the event. Bring your membership card. Guest passes are available at the CA Office for $2 for non-SCCCA members.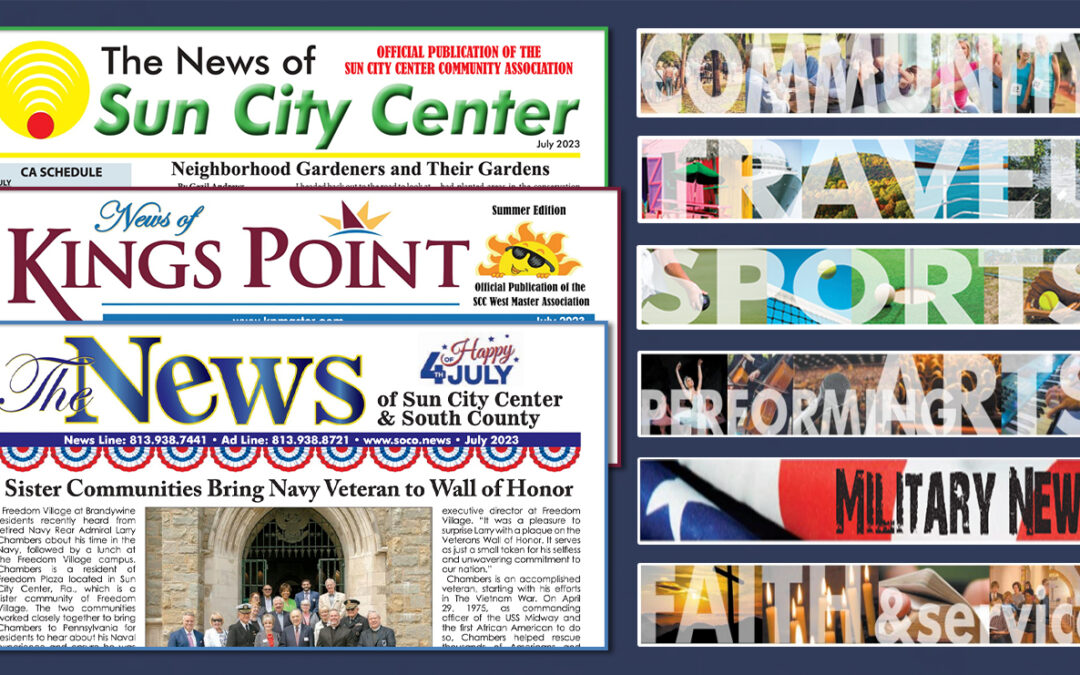 In this issue… Enjoy the artistry of some local green thumbs, be sure not to miss the July 4th Breakfast and Family Fun Day, explore the art of Quilling (not Quilting), take a Smooth Ride down Del Webb, hear about Master Plans, high five some...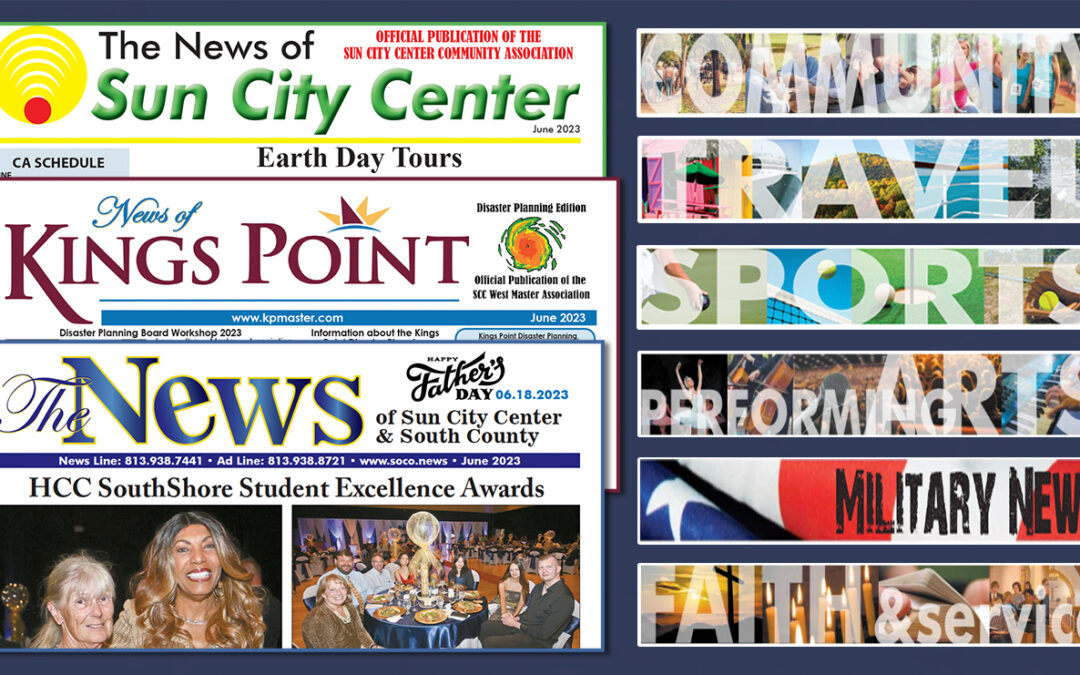 In this issue… Save the Date for the July 4 community breakfast, applaud student excellence at HCC SouthShore, see how Rotary is helping feed the community, relive Earth Day, celebrate national acclaim for our lawn bowlers, enjoy Music on the...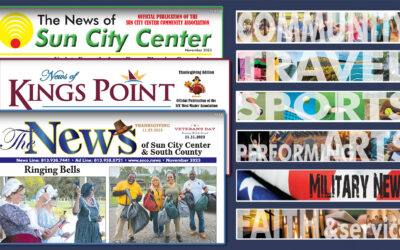 Discover what the Long Range Planning Committee is working on, find out how folks cruise around SCC, hear from the candidates for CA Board of Directors, ring bells with DAR, support local kids, laugh with the Pelican Players, travel to…