The SCC Community Association will sponsor a pool party on August 10, at the Community Pool off Cherry Hills Drive. Music will be provided by local musician Marc Chamberlin. The café will offer food and drink specials, and the water volleyball club will be there to lead the games. There will be cornhole games under the oak tree near the bandstand. This event will run from 1 to 4 p.m.
Sun City Center Community Association members are invited to attend the event. Bring your membership card. Guest passes are available at the CA Office for $2 for non-SCCCA members.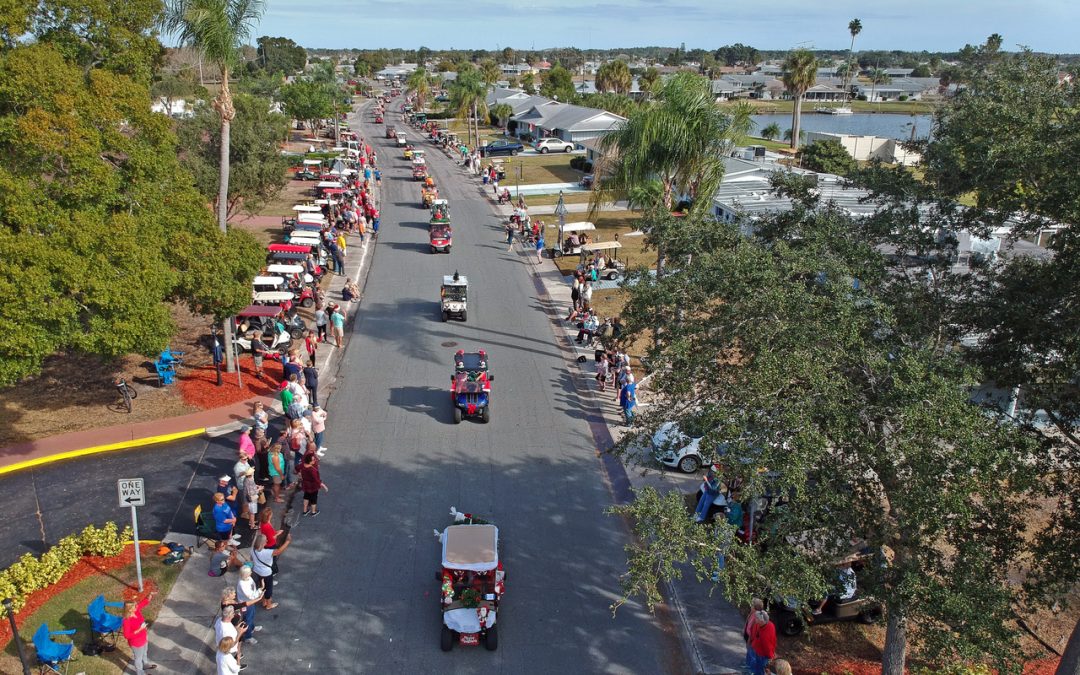 "Together Again!" At the Holiday Golf Cart Parade   By Diane M. Loeffler Kick off the holiday season by attending the December 4 SCC Holiday Golf Cart Parade. The parade starts at 10 a.m. in the parking lot just south of the Security Patrol...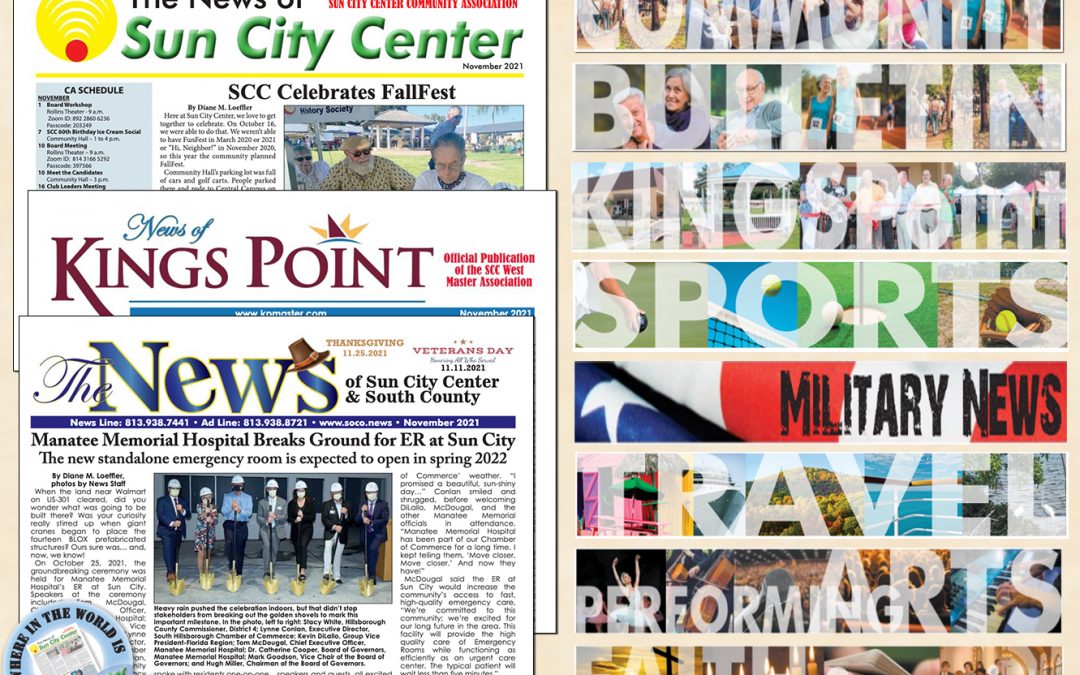 In this issue… Enjoy our FallFest coverage, including nearly three pages of photos, learn the history of the popular Bandstand concerts, read our interviews with the candidates for SCC Community Association Board of Directors, get the latest...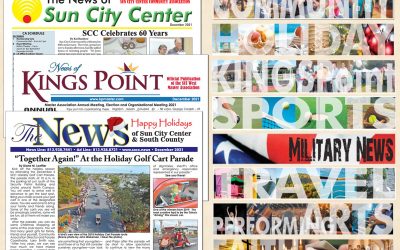 In this issue… Ring in the December holidays with the annual Golf Cart Parade, celebrate 60 Years of SCC, set sail on America's Tall Ship, get to know some local clubs, remember a tireless volunteer who made a big difference, meet a local war...