The Gulf Coast Regional Office of U.S. Senator Marco Rubio will be holding office hours in Sun City Center on Tuesday, March 26 from 2 – 5 p.m. in the Old Town Hall Ann Marie LeBlanc Room, 1002 Cherry Hills Drive. Meet your local staff and learn about the services Senator Rubio's Office can offer his constituents, including:
For more information, call the Gulf Coast Regional Office at 813.853.1099 or email "Taylor_Sanchez@rubio.senate.gov".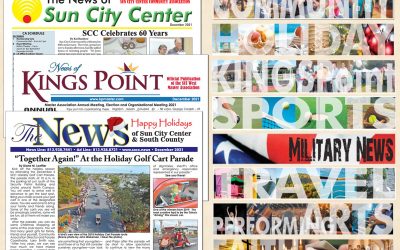 In this issue… Ring in the December holidays with the annual Golf Cart Parade, celebrate 60 Years of SCC, set sail on America's Tall Ship, get to know some local clubs, remember a tireless volunteer who made a big difference, meet a local war...