The Gulf Coast Regional Office of U.S. Senator Marco Rubio will be holding office hours in Sun City Center on Tuesday, March 26 from 2 – 5 p.m. in the Old Town Hall Ann Marie LeBlanc Room, 1002 Cherry Hills Drive. Meet your local staff and learn about the services Senator Rubio's Office can offer his constituents, including:
For more information, call the Gulf Coast Regional Office at 813.853.1099 or email "Taylor_Sanchez@rubio.senate.gov".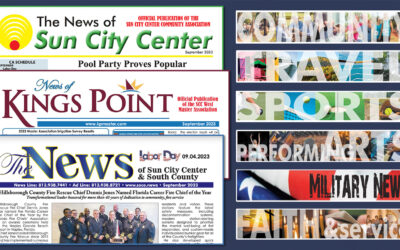 In this issue… Have some Pool Party fun, celebrate with the History Society, register for the Active Life Games, see why local volunteers rock, go Trail Blazing, learn why a local fire chief received a lifetime honor, support Adaptive Sports,...