Campaign against Human Trafficking Southshore known as CAHT is hosting another fun bingo afternoon on Halloween day, Oct. 31, from 2-4:30 p.m. Sun City Center South Community Hall off S. Pebble Beach Blvd.  Doors open at 1:30. 
$10 for 8-bingo pack, unique bingo games, prizes, spin the wheel cash winners, baskets and other spooky good times! Best costume winner so grab your witches broom or pumpkin hat! No entry fee and no reservations are required. Bring your own refreshments and BYOB is allowed.  The funds raised will go to our victim services program and our support of a special student assessment program we are partnering with Shields Middle School on.  For more information contact CAHT vice president Robbie Chaplin, 319-250-7095 or email at robertainscc@gmail.com.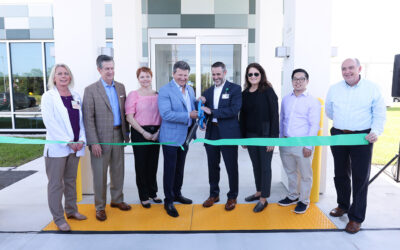 New Freestanding ER in SCC On May 11, Manatee Memorial Hospital debuted a new freestanding emergency room in our community: The ER at Sun City Center. The new ER, located in front of Walmart at 16504 S. U.S. 301, will expand access to emergency...