The Dog Days Poetry Workshop
FREE, Space is limited. Reservations suggested.
Saturday, August 24, 9:30am – 11:00am
Firehouse Cultural Center, 101 1st Ave NE, Ruskin FL
The Dog Days Poetry Workshop will allow participants to craft and respond to poems that "beat the heat." Through the use of intensely frigid imagery, writers will get a short respite from August in Florida. Led by Poet John Davis Jr. This workshop is for teens and adults.
Davis is a seventh-generation Floridian whose poetry has been published in dozens of literary venues internationally. His poems have been repeatedly nominated for the Pushcart Prize and other laurels, and his books, Middle Class American Proverb (Negative Capability Press, 2014) and Hard Inheritance (Five Oaks Press, 2016) have also been critically acclaimed. He teaches English, Literature, and Creative Writing for colleges in the Tampa Bay Area, and resides in Riverview.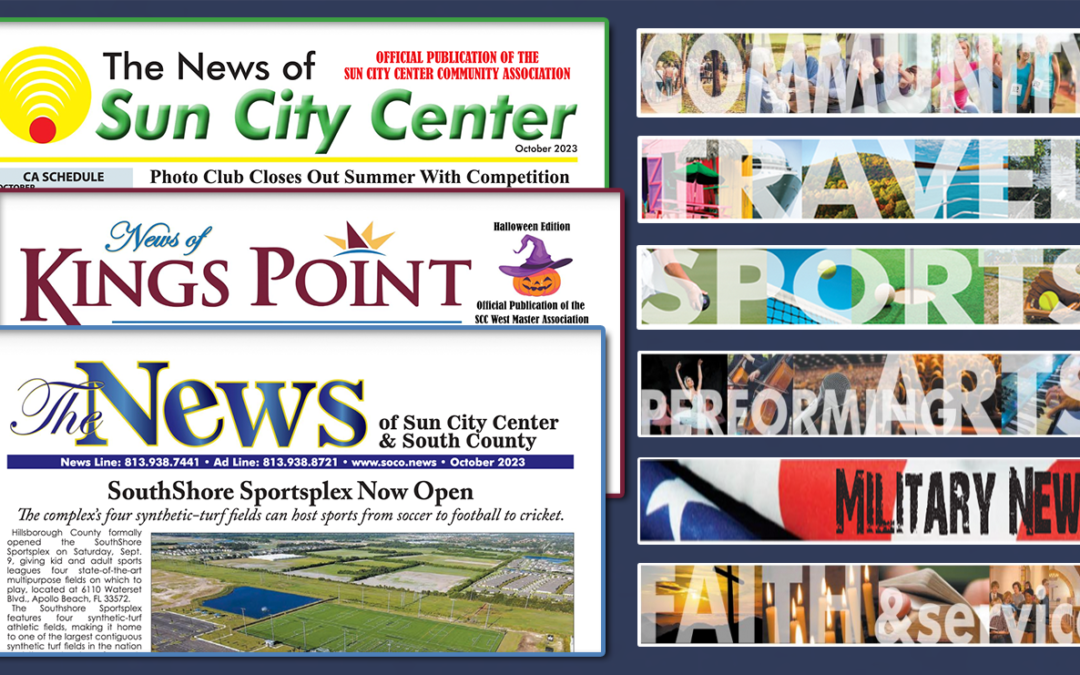 In this issue… Save the date for "Hi, Neighbor!", cruise over to the SouthShore Sportsplex, see why a grant was awarded to the Boys & Girls Club, discover why an SCC woman took TOPS honors, meet an Angel on Earth, enjoy a Dramedy on Aging,...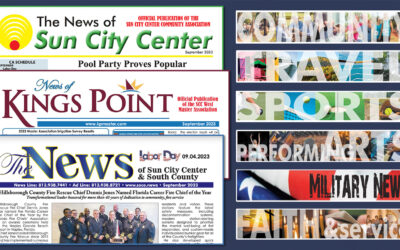 In this issue… Have some Pool Party fun, celebrate with the History Society, register for the Active Life Games, see why local volunteers rock, go Trail Blazing, learn why a local fire chief received a lifetime honor, support Adaptive Sports,...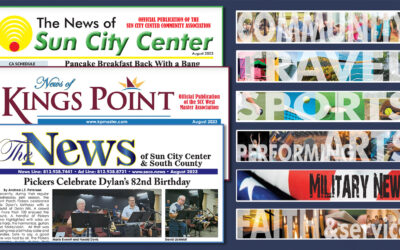 In this issue… Relive the fun of the Pancake Breakfast and the Pool Party, make some Community and Family Connections, see how local Sew'n Sews are helping our community, get Shell Craftin', celebrate the music of Bob Dylan with the Pickers,...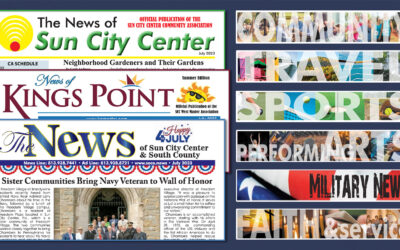 In this issue… Enjoy the artistry of some local green thumbs, be sure not to miss the July 4th Breakfast and Family Fun Day, explore the art of Quilling (not Quilting), take a Smooth Ride down Del Webb, hear about Master Plans, high five some...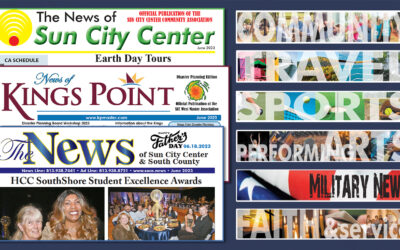 In this issue… Save the Date for the July 4 community breakfast, applaud student excellence at HCC SouthShore, see how Rotary is helping feed the community, relive Earth Day, celebrate national acclaim for our lawn bowlers, enjoy Music on the...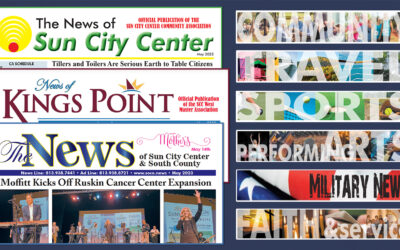 In this issue… Learn about the Moffitt Cancer Center kickoff, get an update on the Waterset Sports Complex, improve your green thumb with the Tillers and Toilers and the Elegant Gardeners, sail with the Cygnet Yacht Club, save the date for the...
In this issue… Explore the myriad of opportunities in the community through FunFest, marvel at the wonders created for the Stained Glass Show, swashbuckle with the History Society, save the date for shredding day, catch up with the Long Range...