The Dog Days Poetry Workshop
FREE, Space is limited. Reservations suggested.
Saturday, August 24, 9:30am – 11:00am
Firehouse Cultural Center, 101 1st Ave NE, Ruskin FL
The Dog Days Poetry Workshop will allow participants to craft and respond to poems that "beat the heat." Through the use of intensely frigid imagery, writers will get a short respite from August in Florida. Led by Poet John Davis Jr. This workshop is for teens and adults.
Davis is a seventh-generation Floridian whose poetry has been published in dozens of literary venues internationally. His poems have been repeatedly nominated for the Pushcart Prize and other laurels, and his books, Middle Class American Proverb (Negative Capability Press, 2014) and Hard Inheritance (Five Oaks Press, 2016) have also been critically acclaimed. He teaches English, Literature, and Creative Writing for colleges in the Tampa Bay Area, and resides in Riverview.
In this issue… Explore the myriad of opportunities in the community through FunFest, marvel at the wonders created for the Stained Glass Show, swashbuckle with the History Society, save the date for shredding day, catch up with the Long Range...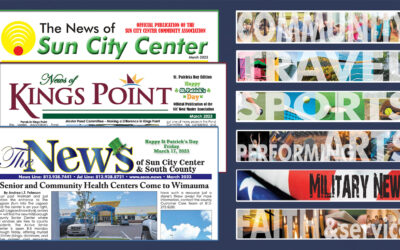 In this issue… Check out FunFest on March 11 and Sun 'n Fun on March 28, find out about the latest scams on March 9, stroll the Bluebird Trail, thank Claudia Hinson for years of outstanding service to the community, learn about Seniors in...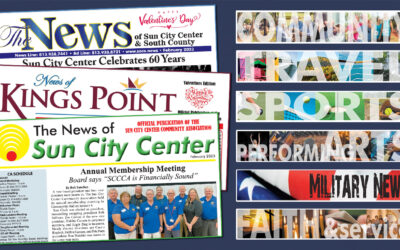 In this issue… Meet the new SCCCA board, enjoy amazing images created by Photo Club members, celebrate 60 years of SCC, jam with the Kings Point Music Makers, grab your calendars to fill with February festivals… Enjoy a Casual, Comfortable...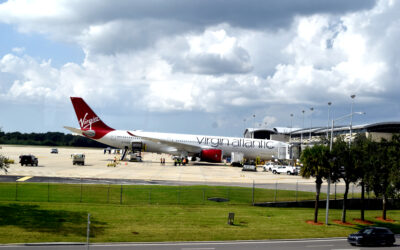 Virgin Atlantic Starts Service to London Heathrow By Kai Rambow Travel is back! Virgin Atlantic just started service between Tampa and London Heathrow.  It's a first. Yes, there is British Airways, but their flight is to London Gatwick.  As...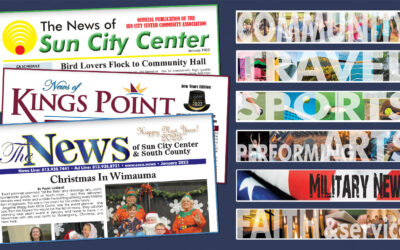 In this issue… Discover why bird lovers flocked to Community Hall, save the date for the Volunteer Picnic on February 15; cruise with the Holiday Cart Parade, see how folks celebrated Christmas in Wimauma, enjoy the Shrine Christmas party, hang...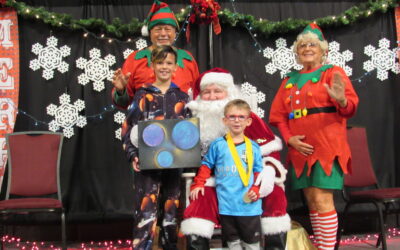 Christmas In WimaumaBy Paula Lickfeldt Event planners promised "all the fixins' and trimmings, arts, crafts, homemade goods, and so much more…" and they delivered. Vendors were inside and outside the building offering every holiday item...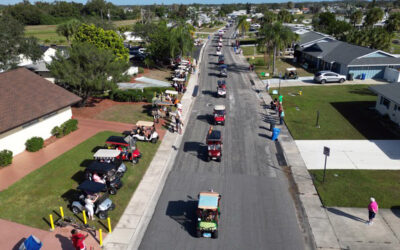 Golf Cart Parade Kicks Off Holiday Season By Kai Rambow There may have been fewer golf carts participating in this year's parade, however, those that entered put a lot of thought into their decorations.  It was fun to see the creativity put into...