The Dog Days Poetry Workshop
FREE, Space is limited. Reservations suggested.
Saturday, August 24, 9:30am – 11:00am
Firehouse Cultural Center, 101 1st Ave NE, Ruskin FL
The Dog Days Poetry Workshop will allow participants to craft and respond to poems that "beat the heat." Through the use of intensely frigid imagery, writers will get a short respite from August in Florida. Led by Poet John Davis Jr. This workshop is for teens and adults.
Davis is a seventh-generation Floridian whose poetry has been published in dozens of literary venues internationally. His poems have been repeatedly nominated for the Pushcart Prize and other laurels, and his books, Middle Class American Proverb (Negative Capability Press, 2014) and Hard Inheritance (Five Oaks Press, 2016) have also been critically acclaimed. He teaches English, Literature, and Creative Writing for colleges in the Tampa Bay Area, and resides in Riverview.
In this issue… Celebrate Earth Day, enjoy local wildlife, get updates on the upcoming Entertainment Series, learn about a benefit event for local pets, go back in time to a wacky and wonderful rendition of the Renaissance, experience turning...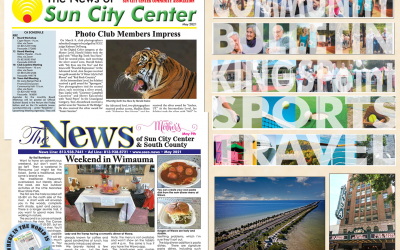 In this issue… The Photo Club members wow us once again, the SCCCA announces a very important Town Hall meeting; a local Club donates thousands for lifesaving equipment; we visit the reopened Tampa Theatre; make some local Family Connections;...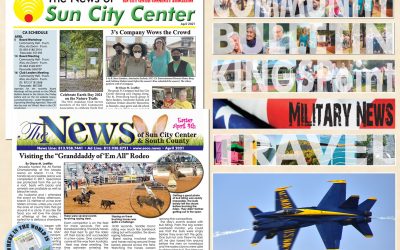 In this issue… Visit the Arcadia Rodeo, laugh and learn with Phoney Baloney, marvel at the blue Angels, enjoy Gazebo concerts, celebrate local volunteers, appreciate Andy Ledoux, take a Nature Break, join a grief support group, explore the...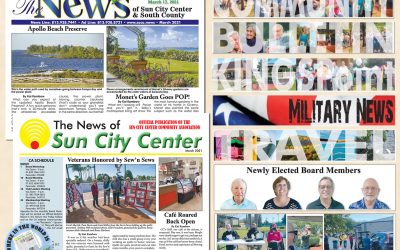 In this issue… Hear from the newly elected SCCCA Board Members, see who helped SCC residents get their COVID-19 vaccine, get away for the day at Apollo Beach Preserve, mark your calendars for a very special livestream theater event, enjoy a...
In this issue… Get to know the SCC Beautification Corporation, discover who won the SCC Photo Club's Best of the Best contest, get up to date on local infrastructure projects, stay on your toes with the Ballet Club, explore art and nature at...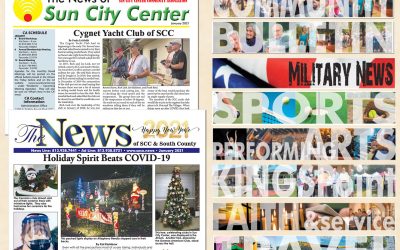 In this issue… Get to know the members of the Cygnet Yacht Club, meet the candidates in the SCCCA Board run-off election to be held February 3, explore the history of Old Town Hall, see how the Holiday Spirit is alive and well in SCC &...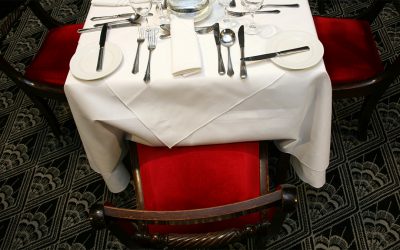 Space at the tableBy E. Adam PorterEditor, News of SCC & South County I love Christmas, the entire holiday season. From the moment the turkey comes out of the oven on Thanksgiving until we toast the new year, my spirits are up, and there's a gleam in...