The Dog Days Poetry Workshop
FREE, Space is limited. Reservations suggested.
Saturday, August 24, 9:30am – 11:00am
Firehouse Cultural Center, 101 1st Ave NE, Ruskin FL
The Dog Days Poetry Workshop will allow participants to craft and respond to poems that "beat the heat." Through the use of intensely frigid imagery, writers will get a short respite from August in Florida. Led by Poet John Davis Jr. This workshop is for teens and adults.
Davis is a seventh-generation Floridian whose poetry has been published in dozens of literary venues internationally. His poems have been repeatedly nominated for the Pushcart Prize and other laurels, and his books, Middle Class American Proverb (Negative Capability Press, 2014) and Hard Inheritance (Five Oaks Press, 2016) have also been critically acclaimed. He teaches English, Literature, and Creative Writing for colleges in the Tampa Bay Area, and resides in Riverview.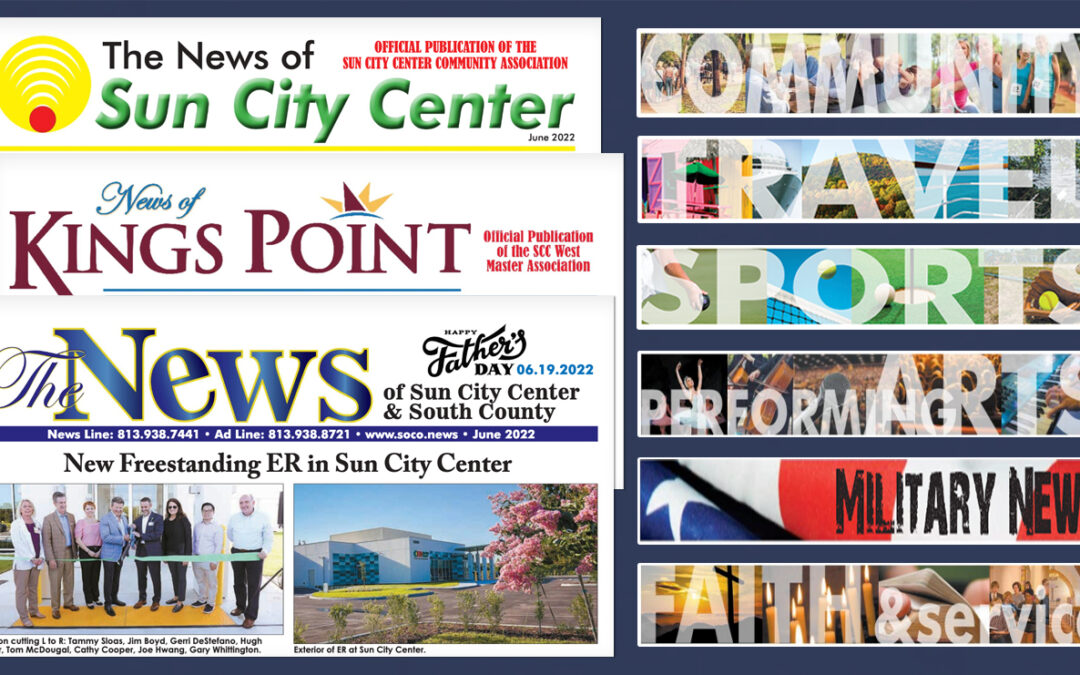 In this issue… Discover a new ER in SCC, meet the new SCCCA director, celebrate with Cygnet, commemorate Earth Day, take a low and slow balloon cruise, marvel at the world's largest flamingo, catch up on Entertainment News, save the date for...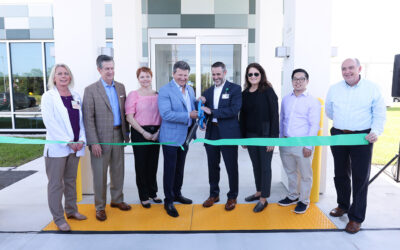 New Freestanding ER in SCC On May 11, Manatee Memorial Hospital debuted a new freestanding emergency room in our community: The ER at Sun City Center. The new ER, located in front of Walmart at 16504 S. U.S. 301, will expand access to emergency...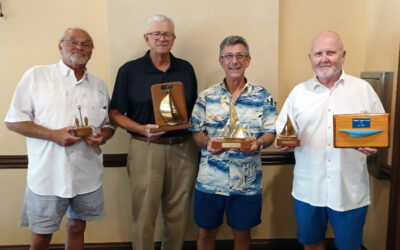 Cygnet Yacht Club AwardsBy Paula Lickfeldt, Photo by Rich Link On May 3, the members of the Cygnet Yacht Club had dinner at Club Renaissance. They had a night of socializing and awarded the trophies that the members had won the month before....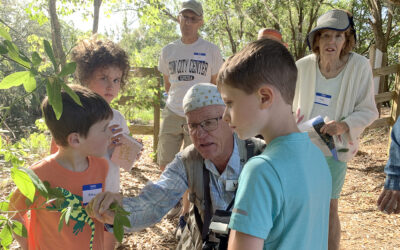 Our Earth Day CelebrationBy Diane M. Loeffler April 22 was Earth Day. Once again, the local Audubon Club celebrated the day at the West Campus Nature Trails with tours of our own little piece of "the real Florida." Free fruit, snacks, water, a...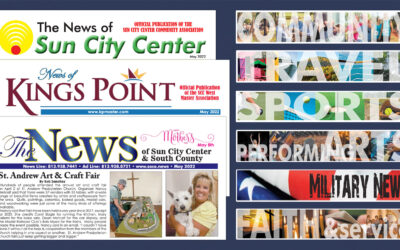 In this issue… Check out the Sew'n Sews baby shower benefit, meet the new SCC Activities Director, enjoy Faye McKeown's art, go Trail Blazing, learn about CA Club facility use, take off in a B-29, clean up with the Boy Scouts, bounce back...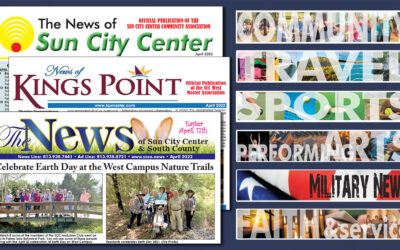 In this issue… Mark your calendar for Earth Day, shoot hoops with Senior Basketball, immerse yourself in Van Gogh in Sarasota, hear what ClubLink is planning in the community, catch up with residents who won ribbons at the state fair, learn why...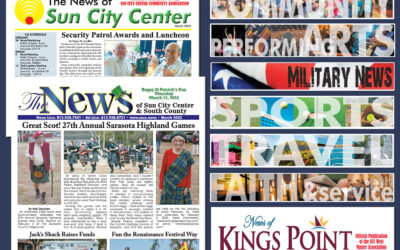 In this issue… We honor standout members of the SCC Security Patrol, uncover a Hoot of a Story, learn how to connect with the Long Range Plan, travel back in time to the Renaissance Festival, play some Games Highland Style, have a Great Time at...