We celebrate our healthcare heroes, review updates to the COVID-19 guidelines, shine the spotlight on a local disaster relief crew, look at life during lockdown, plan ahead for emergencies, review hurricane preparedness tips, learn what Samaritan Services did with a generous grant, and talk about the latest "fashion trend." We also have some creative fun with Bunka, celebrate a socially distant birthday, ask readers how they've been spending their time at home, and explore the wonders at Selby Gardens.
Testing Info, Courtesy of HCSO
Read the JUNE 2020 Issue of The News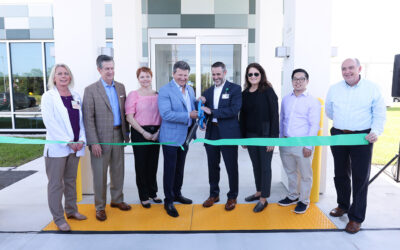 New Freestanding ER in SCC On May 11, Manatee Memorial Hospital debuted a new freestanding emergency room in our community: The ER at Sun City Center. The new ER, located in front of Walmart at 16504 S. U.S. 301, will expand access to emergency...