Kings Point Arts & Crafts Fair – Nov. 9
November 9, from 9 a.m. to 2 p.m.
Free to attend! Kings Point North Clubhouse, 1900 Clubhouse Drive. Kings Point and SCC Area residents welcome. Items for sale will include: pottery, jewelry, quilts, ceramics, fine art, knits, holiday items, wood projects, stain glass art, and much more!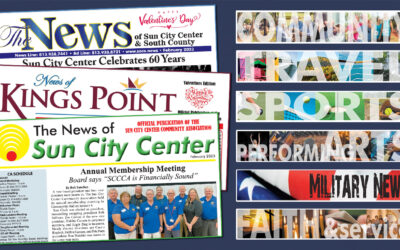 In this issue… Meet the new SCCCA board, enjoy amazing images created by Photo Club members, celebrate 60 years of SCC, jam with the Kings Point Music Makers, grab your calendars to fill with February festivals… Enjoy a Casual, Comfortable...