Kings Point Arts & Crafts Fair – Nov. 9
November 9, from 9 a.m. to 2 p.m.
Free to attend! Kings Point North Clubhouse, 1900 Clubhouse Drive. Kings Point and SCC Area residents welcome. Items for sale will include: pottery, jewelry, quilts, ceramics, fine art, knits, holiday items, wood projects, stain glass art, and much more!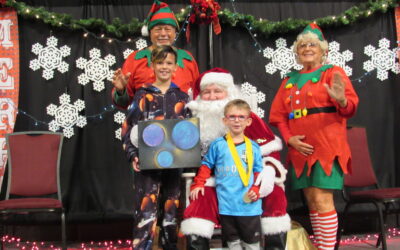 Christmas In WimaumaBy Paula Lickfeldt Event planners promised "all the fixins' and trimmings, arts, crafts, homemade goods, and so much more…" and they delivered. Vendors were inside and outside the building offering every holiday item...