HCSO Community Resource Deputy Jeff Merry says residents need to watch out for new telephone scams: "Please be cautious when providing personal information over the telephone. There has been an increase in social security fraud telephone scams targeting Sun City Center residents. We have had at least eight victims in the last week."
Deputy Merry cautions residents to remember:
1. The Social Security Administration will never call you
2. You should never be asked to provide your social security number over the phone
3. The Social Security Administration will never ask for cards
If you have any questions, please call the Hillsborough County Sheriff's Office Sun City Center substation at 813-242-5515.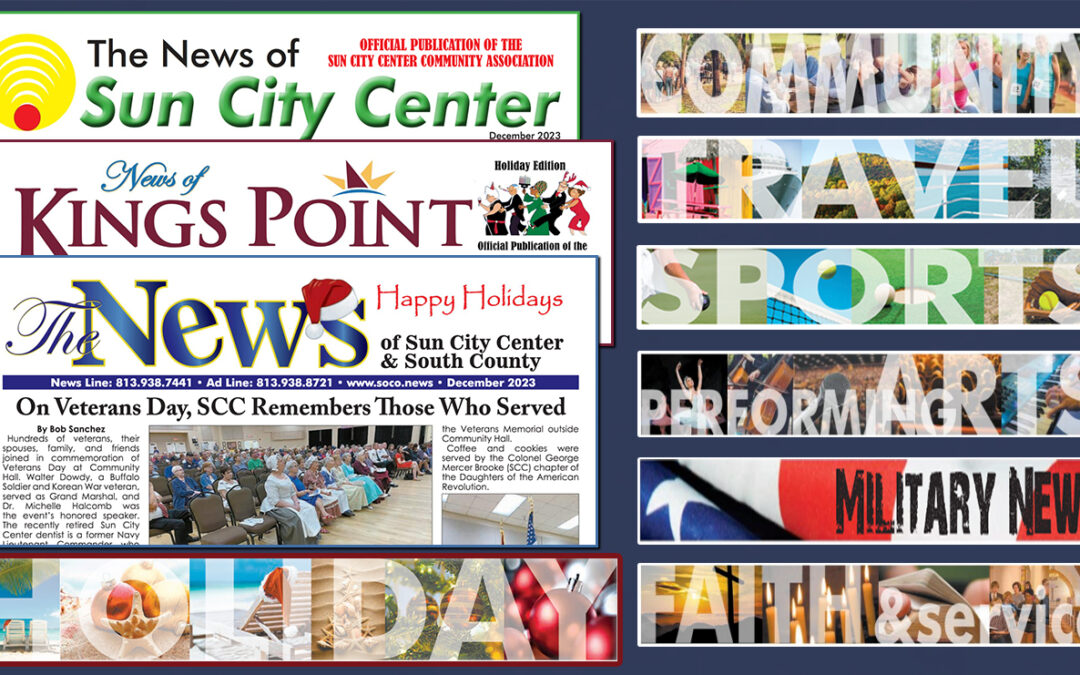 In this issue… Explore Christmas decorations in SCC, check out the National Lawn Bowling Tournament, meet friends at "Hi, Neighbor!", read the detailed LRPC Report, commemorate Veterans Day, visit Jurassic Park, beware of scammers, find out why...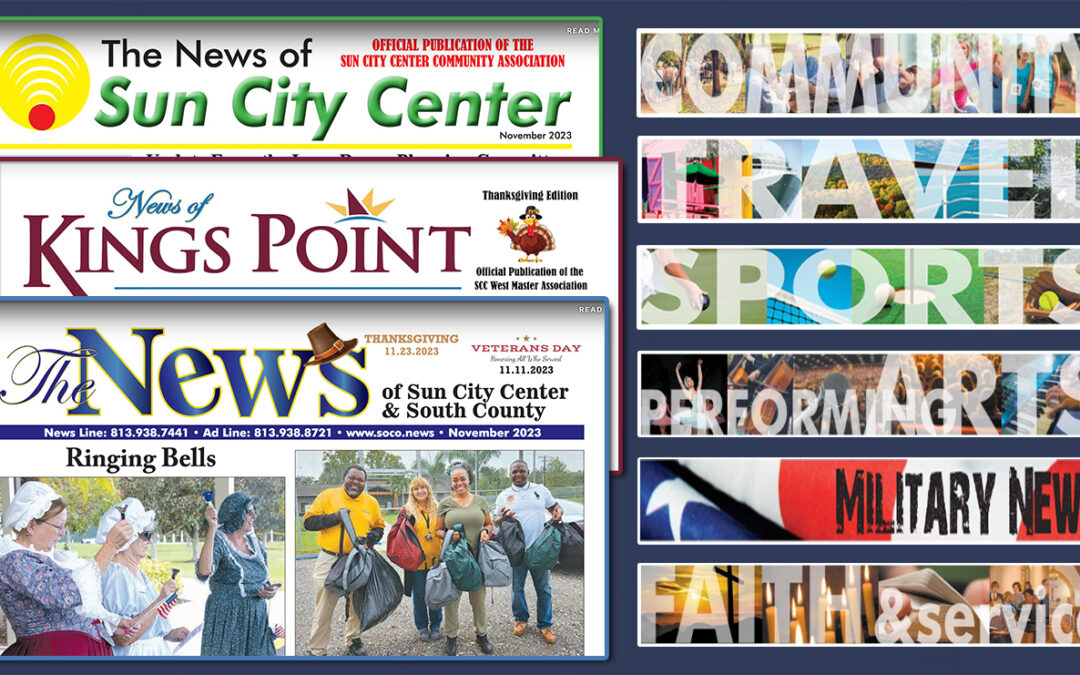 Discover what the Long Range Planning Committee is working on, find out how folks cruise around SCC, hear from the candidates for CA Board of Directors, ring bells with DAR, support local kids, laugh with the Pelican Players, travel to…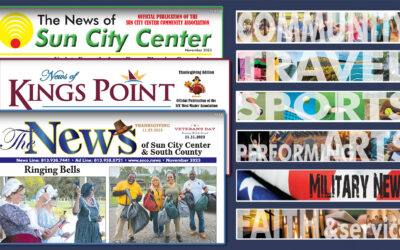 Discover what the Long Range Planning Committee is working on, find out how folks cruise around SCC, hear from the candidates for CA Board of Directors, ring bells with DAR, support local kids, laugh with the Pelican Players, travel to…