Dozens of staff children attended National Take Our Daughters and Sons to Work Day at South Bay Hospital recently. This annual event is an educational program in the United States and Canada where parents take their children to work with them for one day.
The children toured various departments in the hospital including Food & Nutrition, Laboratory, Materials Management, Plant Operations, Surgery, ED, Diagnostic Imaging, Outpatient Surgery, Pharmacy, Progressive Care Unit, Med/Surgery Unit, Telemetry Unit and Rehabilitation to learn about what their parents do every day in a healthcare environment.
Team members also helped lead them through some hands-on activities to focus their energy on learning tasks that help run a hospital and take care of patients. For more information about South Bay Hospital, please call 813-634-0496 or visit SouthBayHospital.com.
In this issue… Relive the festive fun of the Holiday Cart Parade, cruise SCC to find colorful lights and holiday decorations, swing by St. Andrew for Rock 'n' Roll Crafts and Cars, meet the new SCCCA Board members, check in with the Security...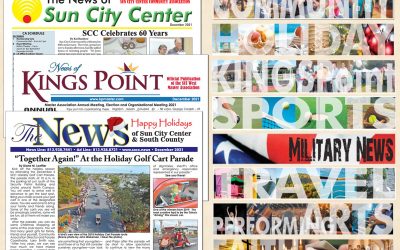 In this issue… Ring in the December holidays with the annual Golf Cart Parade, celebrate 60 Years of SCC, set sail on America's Tall Ship, get to know some local clubs, remember a tireless volunteer who made a big difference, meet a local war...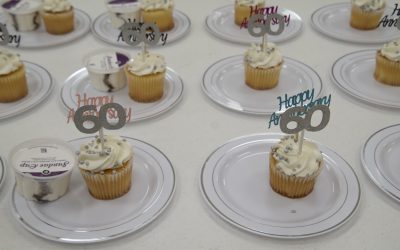 SCC Celebrates 60 Years By Kai Rambow Sun City Center recently celebrated its 60th anniversary.  The event, spread out over a Sunday afternoon, had the added bonus of reuniting people.  "It's been almost two years since we saw you," was a...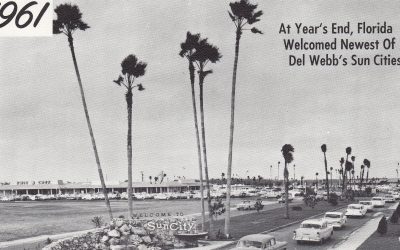 Celebrate The Opening Of SCCA Special Invitation From The History Society, December 30By Ilona Merritt "Time flies when you're having fun" … It seems like just yesterday that SCC celebrated our 50th anniversary. And what fun we had! Now, ten...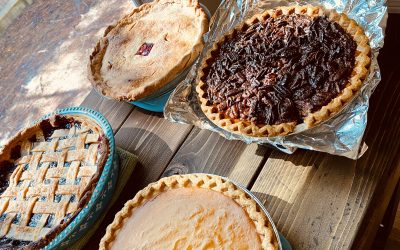 It's a pretty big deal By E. Adam Porter Editor, News of SCC & South County I heard a whispered conversation in the dining room and pretended not to notice, busying myself preparing the evening meal. It was beef stew night, so the slow...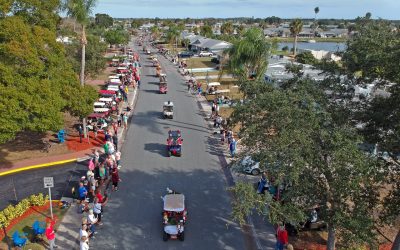 "Together Again!" At the Holiday Golf Cart Parade   By Diane M. Loeffler Kick off the holiday season by attending the December 4 SCC Holiday Golf Cart Parade. The parade starts at 10 a.m. in the parking lot just south of the Security Patrol...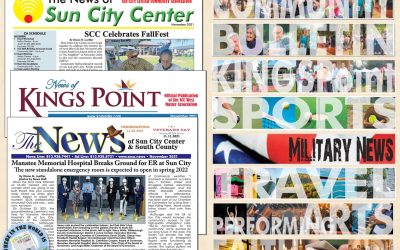 In this issue… Enjoy our FallFest coverage, including nearly three pages of photos, learn the history of the popular Bandstand concerts, read our interviews with the candidates for SCC Community Association Board of Directors, get the latest...