Dozens of staff children attended National Take Our Daughters and Sons to Work Day at South Bay Hospital recently. This annual event is an educational program in the United States and Canada where parents take their children to work with them for one day.
The children toured various departments in the hospital including Food & Nutrition, Laboratory, Materials Management, Plant Operations, Surgery, ED, Diagnostic Imaging, Outpatient Surgery, Pharmacy, Progressive Care Unit, Med/Surgery Unit, Telemetry Unit and Rehabilitation to learn about what their parents do every day in a healthcare environment.
Team members also helped lead them through some hands-on activities to focus their energy on learning tasks that help run a hospital and take care of patients. For more information about South Bay Hospital, please call 813-634-0496 or visit SouthBayHospital.com.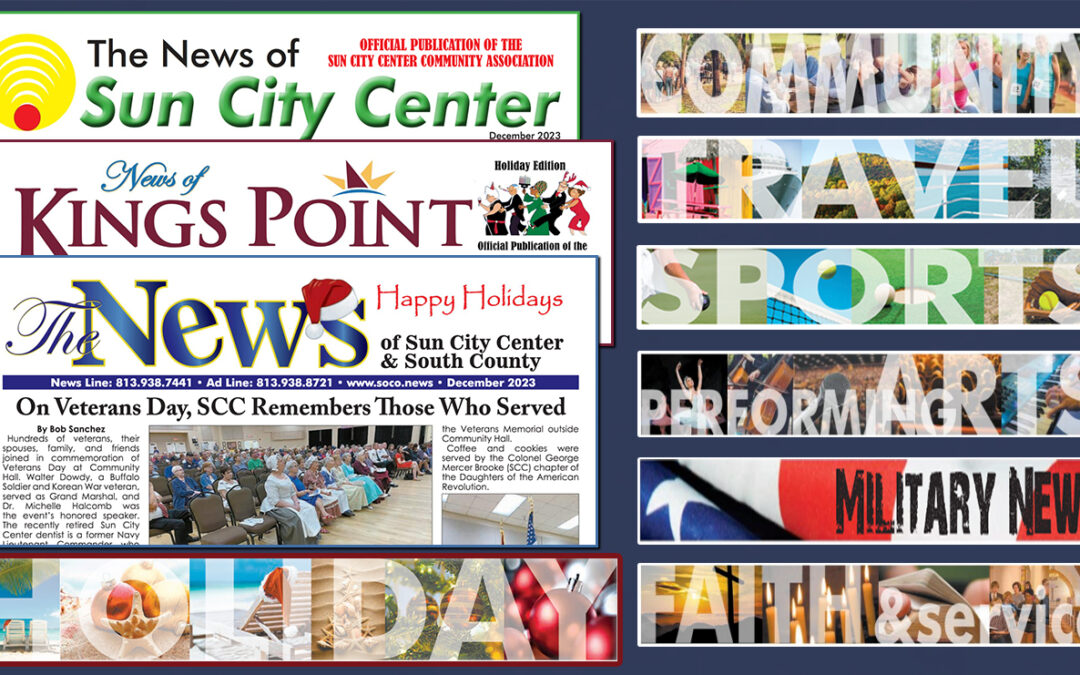 In this issue… Explore Christmas decorations in SCC, check out the National Lawn Bowling Tournament, meet friends at "Hi, Neighbor!", read the detailed LRPC Report, commemorate Veterans Day, visit Jurassic Park, beware of scammers, find out why...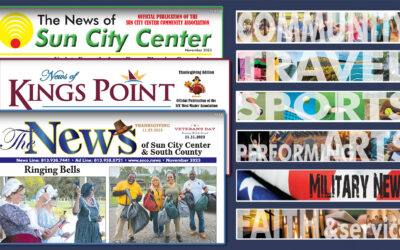 Discover what the Long Range Planning Committee is working on, find out how folks cruise around SCC, hear from the candidates for CA Board of Directors, ring bells with DAR, support local kids, laugh with the Pelican Players, travel to…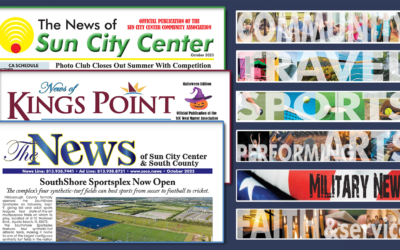 In this issue… Save the date for "Hi, Neighbor!", cruise over to the SouthShore Sportsplex, see why a grant was awarded to the Boys & Girls Club, discover why an SCC woman took TOPS honors, meet an Angel on Earth, enjoy a Dramedy on Aging,...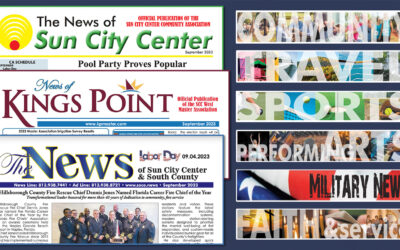 In this issue… Have some Pool Party fun, celebrate with the History Society, register for the Active Life Games, see why local volunteers rock, go Trail Blazing, learn why a local fire chief received a lifetime honor, support Adaptive Sports,...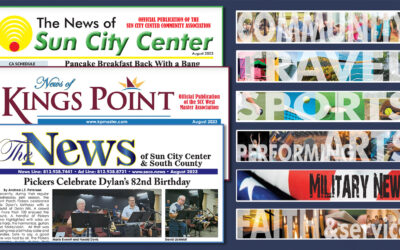 In this issue… Relive the fun of the Pancake Breakfast and the Pool Party, make some Community and Family Connections, see how local Sew'n Sews are helping our community, get Shell Craftin', celebrate the music of Bob Dylan with the Pickers,...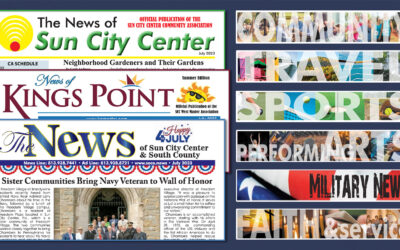 In this issue… Enjoy the artistry of some local green thumbs, be sure not to miss the July 4th Breakfast and Family Fun Day, explore the art of Quilling (not Quilting), take a Smooth Ride down Del Webb, hear about Master Plans, high five some...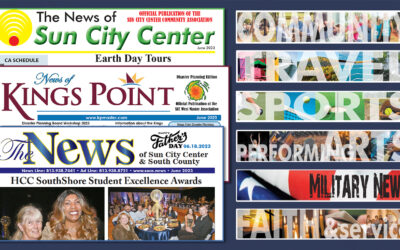 In this issue… Save the Date for the July 4 community breakfast, applaud student excellence at HCC SouthShore, see how Rotary is helping feed the community, relive Earth Day, celebrate national acclaim for our lawn bowlers, enjoy Music on the...