Dozens of staff children attended National Take Our Daughters and Sons to Work Day at South Bay Hospital recently. This annual event is an educational program in the United States and Canada where parents take their children to work with them for one day.
The children toured various departments in the hospital including Food & Nutrition, Laboratory, Materials Management, Plant Operations, Surgery, ED, Diagnostic Imaging, Outpatient Surgery, Pharmacy, Progressive Care Unit, Med/Surgery Unit, Telemetry Unit and Rehabilitation to learn about what their parents do every day in a healthcare environment.
Team members also helped lead them through some hands-on activities to focus their energy on learning tasks that help run a hospital and take care of patients. For more information about South Bay Hospital, please call 813-634-0496 or visit SouthBayHospital.com.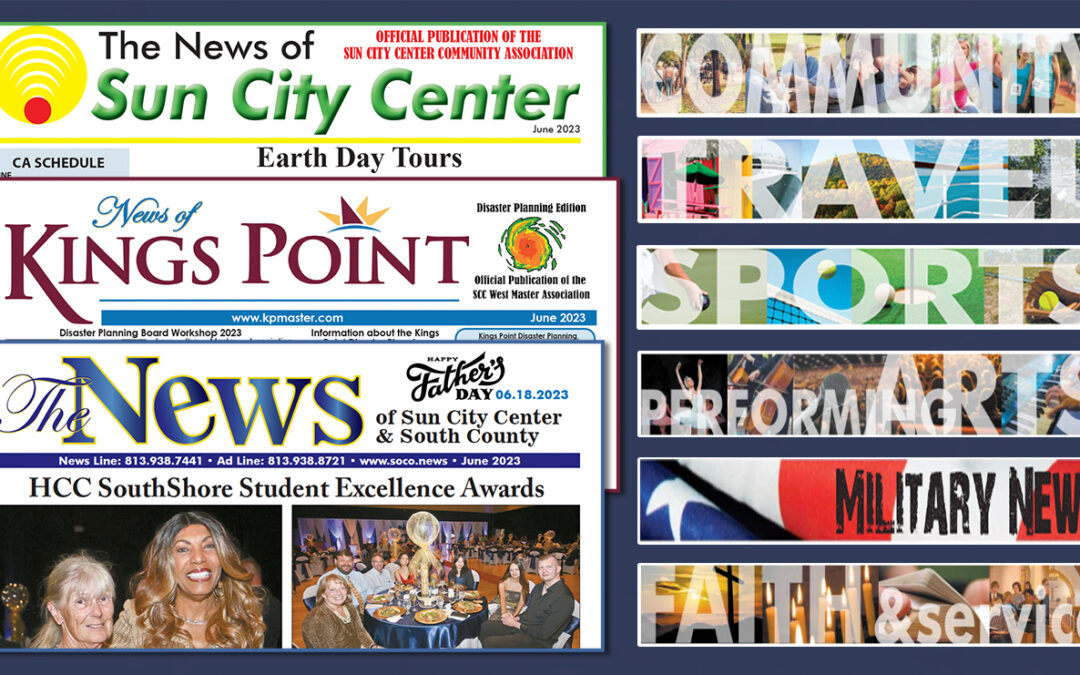 In this issue… Save the Date for the July 4 community breakfast, applaud student excellence at HCC SouthShore, see how Rotary is helping feed the community, relive Earth Day, celebrate national acclaim for our lawn bowlers, enjoy Music on the...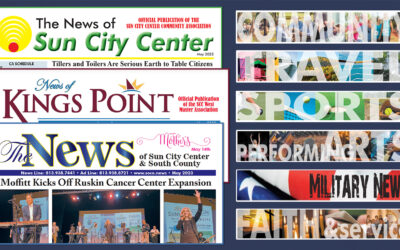 In this issue… Learn about the Moffitt Cancer Center kickoff, get an update on the Waterset Sports Complex, improve your green thumb with the Tillers and Toilers and the Elegant Gardeners, sail with the Cygnet Yacht Club, save the date for the...
In this issue… Explore the myriad of opportunities in the community through FunFest, marvel at the wonders created for the Stained Glass Show, swashbuckle with the History Society, save the date for shredding day, catch up with the Long Range...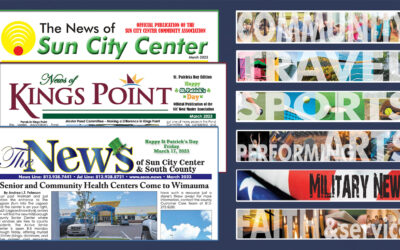 In this issue… Check out FunFest on March 11 and Sun 'n Fun on March 28, find out about the latest scams on March 9, stroll the Bluebird Trail, thank Claudia Hinson for years of outstanding service to the community, learn about Seniors in...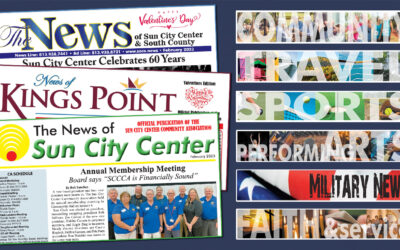 In this issue… Meet the new SCCCA board, enjoy amazing images created by Photo Club members, celebrate 60 years of SCC, jam with the Kings Point Music Makers, grab your calendars to fill with February festivals… Enjoy a Casual, Comfortable...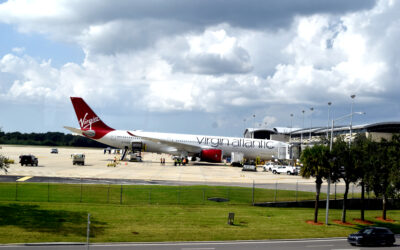 Virgin Atlantic Starts Service to London Heathrow By Kai Rambow Travel is back! Virgin Atlantic just started service between Tampa and London Heathrow.  It's a first. Yes, there is British Airways, but their flight is to London Gatwick.  As...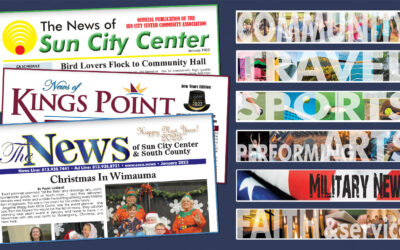 In this issue… Discover why bird lovers flocked to Community Hall, save the date for the Volunteer Picnic on February 15; cruise with the Holiday Cart Parade, see how folks celebrated Christmas in Wimauma, enjoy the Shrine Christmas party, hang...