Dozens of staff children attended National Take Our Daughters and Sons to Work Day at South Bay Hospital recently. This annual event is an educational program in the United States and Canada where parents take their children to work with them for one day.
The children toured various departments in the hospital including Food & Nutrition, Laboratory, Materials Management, Plant Operations, Surgery, ED, Diagnostic Imaging, Outpatient Surgery, Pharmacy, Progressive Care Unit, Med/Surgery Unit, Telemetry Unit and Rehabilitation to learn about what their parents do every day in a healthcare environment.
Team members also helped lead them through some hands-on activities to focus their energy on learning tasks that help run a hospital and take care of patients. For more information about South Bay Hospital, please call 813-634-0496 or visit SouthBayHospital.com.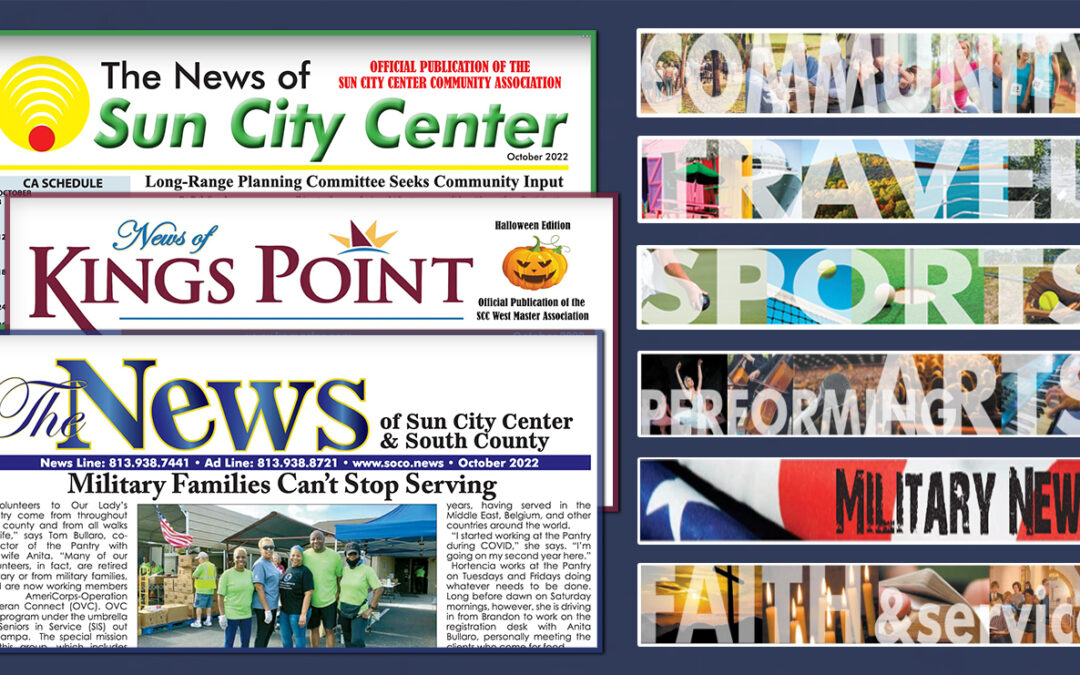 First and foremost, all of us at The News hope that all of you reading this came through Hurricane Ian healthy and safe. Our News team fared well, considering. A few trees and power lines down, loss of power, and the general inconveniences of temporarily...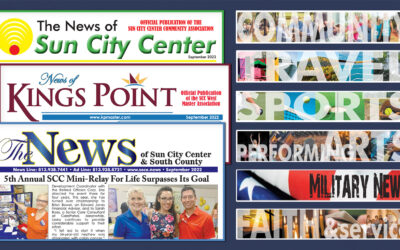 In this issue… Run with the Hemingways, explore the new ER at Sun City Center, take a Night Out with the sheriff's department, see how SCC is Sprucing Up, celebrate Photo Club competition winners, get updated on the Long Range Plan, make some...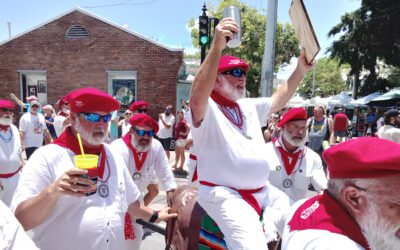 Local Lookalikes Run With the HemingwaysBy Kai Rambow "Always do sober what you said you'd do drunk. That will teach you to keep your mouth shut." – Ernest Hemingway"There might have been some alcohol involved," recalled Gary Mull.  Mull...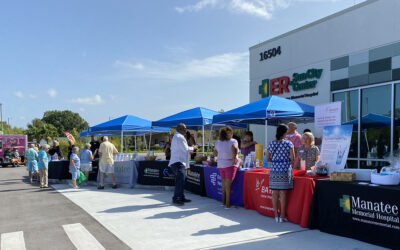 Community Expo Showcases ER at Sun City CenterBy Bob Sanchez The ER at Sun City Center hosted a Community Expo to show off the brand-new facility to the public. The free-standing building is an extension of Manatee Memorial Hospital....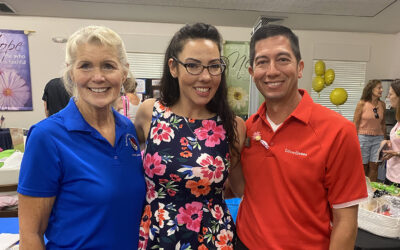 5th Annual SCC Relay for Life Surpasses Goal By Bob Sanchez The 5th annual SCC Mini-Relay for Life drew hundreds to St. Andrew's Presbyterian Church on July 29 to raise money in the fight against cancer. The event raised $16,757.39, easily...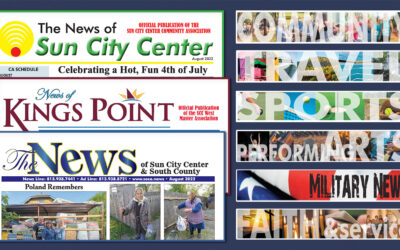 In this issue… Learn how volunteers here and abroad are helping Ukrainian refugees, meet some local teens investing in our community, catch the raptor show at the Florida Aquarium, celebrate our Independence, raise a nesting pole with the...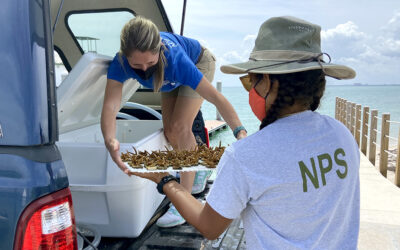 Newly out-planted mountainous star coral (Orbicella faveolata) are growing in Biscayne National Park (BNP). This important act of conservation is a direct result of a partnership between The Florida Aquarium and Biscayne National Park. As an important...